Marvel's Dark Ages Is a High-Concept Non-Canon Thriller Like DCeased
Last night Bleeding Cool ran the news of a new – if schedule indeterminate – Marvel comic book event called Dark Ages by Tom Taylor and Iban Coello. Today, in the Marvel Free Comic Book Day title available in comic book shops with X-Men on the front, we get an idea of what is actually going on. Tom Taylor wrote the DCeased series at DC Comics, a mini-series that saw the DC Universe overrun with Anti-Life zombies, with the remaining heroes and villains fighting for survival. high concept and out of continuity, it has spawned sequels and spinoffs. And it looks like that's what Marvel might want from Tom Taylor now. Not a Marvel Zombies or a Contagion wannabee, but something with a similar potential scope for new stories.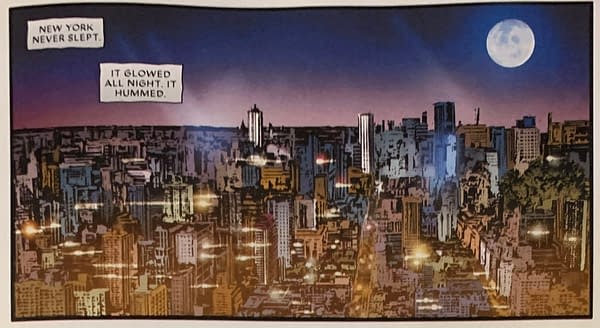 Set in New York's Manhattan – at first at least – as all Marvel superhero stories should be.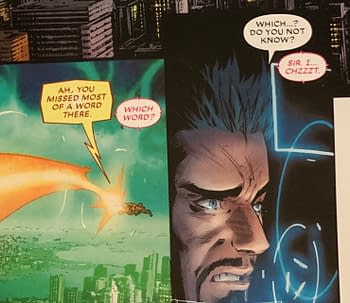 With Tony Stark in mid-flight encountering some electronic difficulties. And he is not alone in this.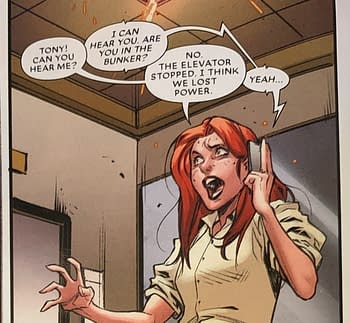 Iron Man's suit, the Stark elevator, is this an attack on Stark Industries? Russian hacking? Chinese blackouts? Latverian nanobots?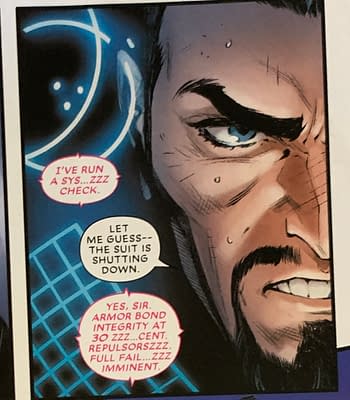 No. It's everything. Stark Tower. Iron Man. New York. The aeroplanes.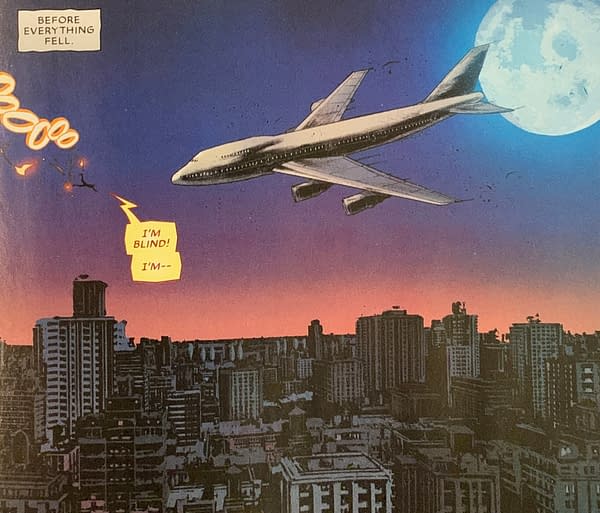 Power has gone. Communication has gone. Electricity is gone.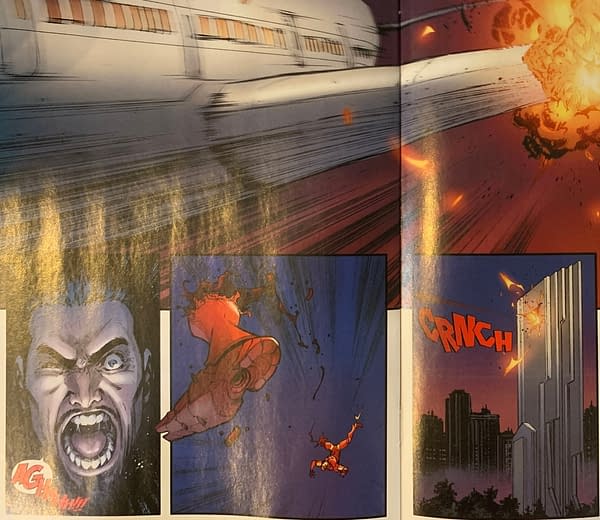 Oh yes and so has Tony Stark's lower left leg.
Electricity, electrical products, everything that relies on it has stopped working. No power, no lights, the end of civilisation, with the Marvel superheroes and supervillains part of it. But what use is Tony Stark and Iron Man in such a world like this?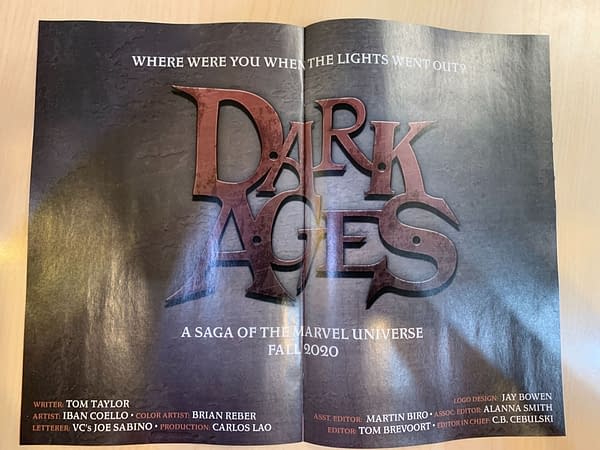 Dark Ages. From Marvel… sometime. And hopefully distinct in appearance from Marvel's Dark Agnes which may also be sharing shelf space. Keep an eye out for it when schedules start to resemble normality again.
---
---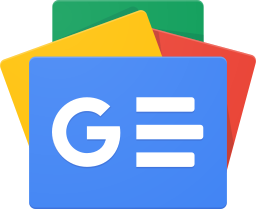 Stay up-to-date and support the site by following Bleeding Cool on Google News today!