Posted in: Comics, Marvel Comics | Tagged: honey badger, marvel, scout, x-23
---
Marvel's Honey Badger Got a Brand New Code Name in the Final Issue of X-23
Honey Badger has been the second best version of Wolverine in Marvel Comics for quite a while. In fact, she's the best one if we're only counting humanoids, as she's topped only by her own pet wolverine, Jonathan. The order, if you're wondering, goes Jonathan, Honey Badger, Lil' Wolvie from Exiles, X-23, Old Man Logan, Albert, and finally regular Wolverine. All of this is objective fact and there's no point in arguing about it.
And since X-23 stars 3 of the Top 5 Wolverines in Marvel Comics, it's utterly shocking that series came to end after just 12 issues, with the finale published earlier this week. But that's not the only shocker coming out of X-23 #12. Honey Badger, thanks to the events of the issue, is no longer Honey Badger!
Gabby, a clone of X-23 who is herself a clone of the original Wolverine, first gained her nickname from her sort-of-brother Daken, who named her Honey Badger way back in All-New Wolverine #28.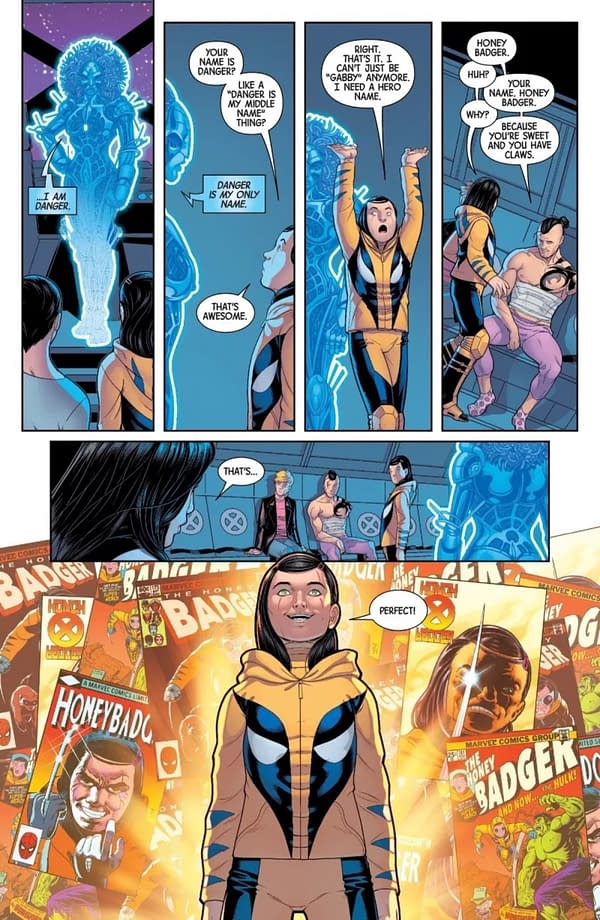 But though Gabby may have found the codename perfect at the time, things have changed since then. For instance, there was the army of X-Assassins, imperfect clones of Laura and Gabby, that the sisters battled in the previous storyline in X-23, one of which became close with Gabby and ultimately sacrificed herself to save her sisters. That X-Assassin's sacrifice has been weighing heavily on Gabby, causing her to walk out on her sister in X-23 #11.
Don't worry, though, the pair were reunited this issue, after saving a batch of X-Turkeys, turkeys imbued with the genetic data of Laura and Gabby. It's in the aftermath of this that Gabby reveals her new name, as well as its origin: Scout, for the reverse of T.U.O.K.S., the label on the self-destruct button that the X-Assasin pressed in order to destroy all the other X-Assassins and save her sisters.
So do you like Honey Badger's… sorry, Scout's new name? Let us know in the comments.
X-23 #12
(W) Mariko Tamaki (A) Diego Olortegui (CA) Ashley Witter
• What truths lie behind the Harvest Company?
• And does it mean the end for Laura and Gabby Kinney?
Rated T+
In Shops: May 29, 2019
SRP: $3.99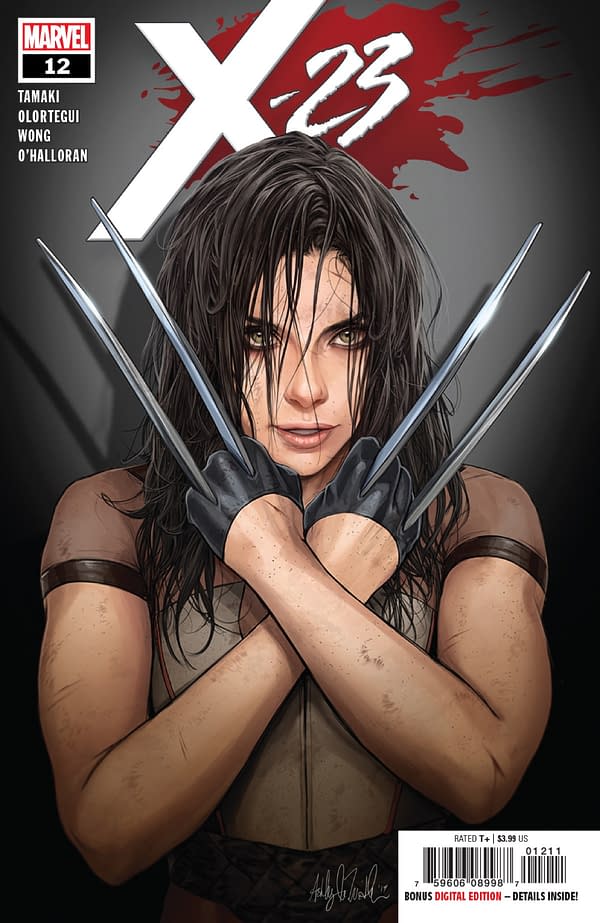 ---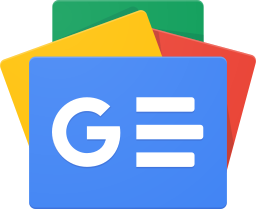 Stay up-to-date and support the site by following Bleeding Cool on Google News today!