Matthew Rosenberg Returns to Twitter with an Important Message About Uncanny X-Men Then Quits Again
Matthew Rosenberg's award-winning Twitter account is a lot like an Ozzy Osborne retirement tour — every time is your last chance to see it live until the next time. The Uncanny X-Men writer swore off the social media service less than a month ago, but he has continued to sporadically return, usually to promote his comic books. Today, Uncanny X-Men #11 is released, and Rosenberg announced that he would briefly return to Twitter to talk about it and then leave once again.
Just like his work in comics, Rosenberg continues to innovate in the field of quitting Twitter. In the past, quitting Twitter meant refusing to use the service for a prolonged period of time, but for Rosenberg, every time he logs off he has begun a hiatus until the next time he logs back on. In a way, aren't we all just like Matthew Rosenberg? Don't we, too, micro-quit Twitter every day only to return the next morning?
But all of that aside, Rosenberg had a very important reason for returning to Twitter: to talk about how Uncanny x-Men #11 relates to depression, self-harm, mental illness, and trauma, as well as how the X-Men relate to Rosenberg's personal experience with those. Here's what he had to say, in its entirety and with none of our dumb jokes interspersed between the tweets because it's actually a serious topic.
And just like that, he was gone again (until the next time he returns, which could be later today for all we or even he knows). We appreciate the personal message Rosenberg shared, even if, technically, we must point out that his initial claim that he would return to the service "for a minute" was clearly false, since he was actually back on Twitter for one hour and twenty-five minutes between the time of his first tweet and the most recent as of press time.
Happy birthday, Matt! Uncanny X-Men #11 is in stores now.
Uncanny X-Men #11
(W) Matthew Rosenberg (A) John McCrea, Juanan Ramirez (A/CA) Salvador Larroca
SPECIAL OVER-SIZED ISSUE!
After the devastating events of "X-Men Disassembled," it falls to Cyclops to rebuild the X-Men in the face of overwhelming hatred. Thankfully, he's not the only X-Man to have just returned from oblivion. Scott and Logan are together again, and they are mutantkind's only hope. Writer Matthew Rosenberg and returning superstar X-Artist Salvador Larroca lead the X-Men into their darkest hour…and beyond!
Rated T+
In Shops: Feb 06, 2019
SRP: $7.99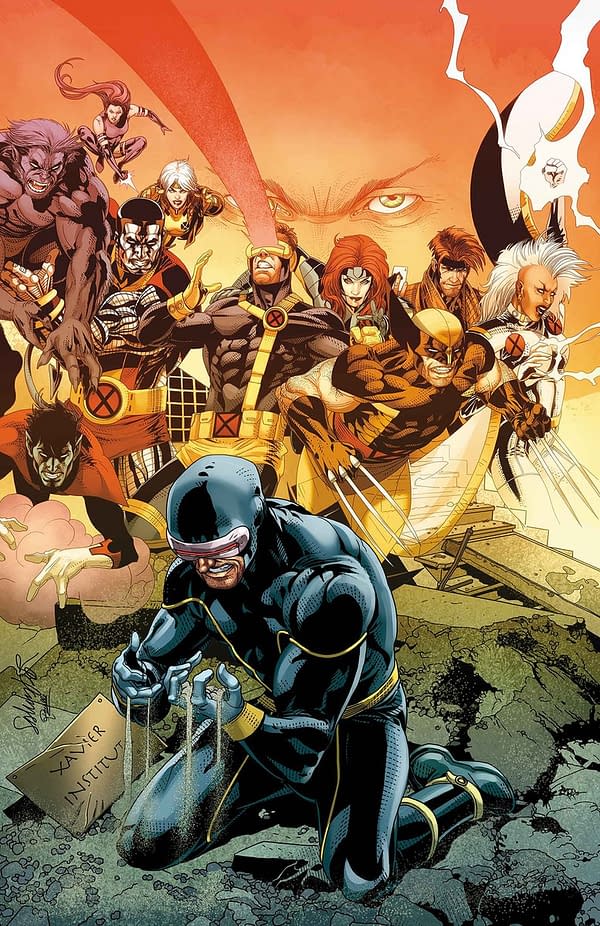 UPDATE: He's back again, this time for a "second."
The saga continues…