Mike Deodato Addresses Regarding Sergio Bonelli Editore Brazilian comic book artist Mike Deodato, currently working on New Avengers, got in quite a back-and-forth with Sergio Bonelli Editore editor Mauro Boselli. You can read their private e-mails here.
Writing for Bleeding Cool, Deodato told us,
He who angers you conquers you. ~Elizabeth Kenny.
I learned this week how true this can be.
This week I lost my temper and even though I had plenty of reasons to do that I feel like I lost a battle with myself.
No, I do not regret one single word I said to the Sergio Bonnelli Editore's editor.
He had it coming.
He was disrespectful, he was rude, he lied.
He was not professional, and that is the least you can expect in this and in any other business.
But I do regret that you readers had to witness that.
My apologies.
I apologize for you had to find out through me the way that Sergio Bonelli Editore treat its talents.
It is a shame. Sergio Bonelli Editore is a national treasure of Italy, the fruit borne of hard work by Sergio Bonelli and his father, Gian Luigi Bonelli who don't deserves to have their legacy thrown in the mud because of an abominable behavior of one of his employees. Yes, because as a major editor he does represent the company.
I have received numerous messages from other talents who got the same level of disrespect from them and that are too afraid to complain in public. It is beyond me how can they do that to some of the best craftsmen in the world. Italy is a reference for art to the whole world. Artists should be worshipped and not treated like trash.
The world is smaller now.
Internet made us all next door's neighbors and things like that don't go hidden anymore.
People talk.
People listen.
My only hope is that my public reaction have at least one positive side that is to alert Sergio Bonelli Editore that it is time for a change of course: You are a national treasure. Give that respect in return, get rid of the bad seeds and treat your talents the way they deserve.
It is never too late to start.
Mike Deodato, Jr.
---
---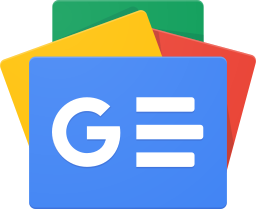 Stay up-to-date and support the site by following Bleeding Cool on Google News today!