Posted in: Comics | Tagged: captain america, Comics, Cosmic Cubes, entertainment, marvel, mindless speculation, nick spencer
---
Mindless Speculation Over How That Captain America Story Might Play Out
Bleeding Cool said it would be a bigger plot twist than that of DC Universe: Rebirth. And as mainstream media picked up on it, that seems to have played out.
And now everyone from the BBC to CNN is reporting the revelation in yesterday's released Captain America: Steve Rogers #1 that the young Steve Rogers was recruited as a member of Hydra. And remains a sleeper agent up until today.
The writer Nick Spencer has been attacked by all sorts, some accusing him of anti-Semitism, for making – basically – a character created by two Jewish creators, Joe Simon and Jack Kirby into, for all intents, a Nazi.
https://twitter.com/thalestral/status/735570959948775424
Though it has been pointed out that Jewish Stan Lee and Jack Kirby have had Captain America mind-controlled by the Red Skull and Adolf Hitler before.
But what is really going on? This kind of invective hasn't really been seen since Dan Slott killed off Peter Parker with Doc Octopus taking over his life as Superior Spider-Man. So how might this play out? This is unsourced, mindless speculation, please treat it as such. Sometimes it works out, but that's just a roll of the dice.
Okay. This has been set up for a while. Nick Spencer has talked about this being part of the last two Marvel creative summits. He also talks about how it is intended to be a long running storyline with long term impact. And editor Tom Brevoort has confirmed that this is Steve Rogers, not a clone, not a robot, not a doppelganger. This is comics, you have to say these sort of things.
With that amount of planning, you might look at recent Captain America storylines to see if there is anything that might prepare the way. And there are two main points to figure. One is the return of the Red Skull, taking over Hydra. The big bad of Captain America, the right hand man of Adolf Hitler, he has now taken over much of Hydra from Baron Zemo – and exposed that there are factions within Hydra. It is conceivable, though unlikely, that might include a non-Nazi sect that may have recruited Steve Rogers.
The second concerns the Red Skull's history and recent Captain America history that has seen him go up against SHIELD and their technology, using Cosmic Cube technology. For the uninitiated, cosmic cubes are objects of power in the Marvel Universe that can be used to change reality into whatever the wielder desires. Recently they have emerged again in the Avengers, Captain America, Ultimates, Contest Of Champions and other Marvel comics by Nick Spencer and Al Ewing, defining the nature of the Marvel universe after Secret Wars. And specifically in the Avengers Standoff storyline, to change reality with Pleasant Hill and Operation Kobik. And the knowledge that Red Skull and cosmic cubes are intrinsically linked, with the Falcon's own history having been rewritten by the Skull and cosmic cubes. We've already seen it rejuvenate Steve Rogers to a young man… We have seen Steve Rogers history, his abused mother being recruited by Hydra in the nineteen twenties. "One person to change the world forever…"
Could this be a rewritten history? The Red Skull using a cosmic cube to rewrite Steve Rogers' life, so that he becomes like the Red Skull? Might that explain why the woman who recruited Steve's mother saw so much greatness in the young boy, despite evidence to the contrary? Just as Hitler saw in the Red Skull as a bellhop, trained to be the monster he became? So people complaining about Steve Rogers life being rewritten by Nick Spencer – are actually complaining about his life being rewritten by the Red Skull…
It's a theory. What do you think?
---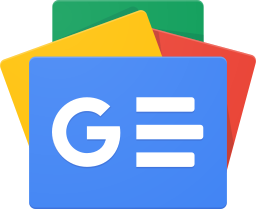 Stay up-to-date and support the site by following Bleeding Cool on Google News today!