Posted in: Comics | Tagged: Amin Amat, Comics, entertainment, Kolchak: The Night Stalker, moonstone, richard matheson
---
Moonstone Brings A Double Dose Of Kolchak: The Night Stalker
Moonstone is bringing out two Kolchak: The Night Stalker books this December. The first up is Passages of the Macabre, a collection of new short prose fiction starring the original paranormal investigator. Contributing to the collection are CJ Henderson, Nancy Holder, Ed Gorman and many more.
The second book, The Night Strangler Files, reprints the three part adaptation of the television episode. The story is written by horror legend Richard Matheson and adapted by Chris Mills and Amin Amat.
KOLCHAK the Night Stalker: Passages of the Macabre
Authors: Ed Gorman, CJ Henderson, Nancy Holder
Art: Bryon Winton
280pgs, 6" x 9", sc, $16.95
ISBN: 978-1-936814-96-1 (51695)
TV's first paranormal investigator returns!
This collection of BRAND NEW Kolchak short prose fiction stories is a real scream!
Matthew Baugh, James Chambers, Cathy Clamp, Ed Gorman, Mark Graham, CJ Henderson, Tracey Hill, Nancy Holder, Nancy Kilpatrick, Rick Lai, Marilyn Romatka, Lilith Saintcrow, Hank Schwaeble, & Dave Ulanksi. KOLCHAK: The Night Strangler Files tpb
Authors: Richard Matheson, Chris Mills
Art: Amin Amat
Cover: E.M. Gist
126pgs, 7"x 10", sc, color, $15.95
ISBN: 978-1-936814-99-2(51595)
This collection reprints the adaptation of the TV movie "The Night Strangler" written by the legendary RICHARD MATHESON, and the three issues of "Kolchak: The Night Stalker Files" comic by Chris Mills. Carl Kolchak doesn't have time for horror movies. His life is scary enough – and now he's between jobs and desperate for a paycheck. But when a young actress goes missing on the set of a low-budget monster flick, he soon discovers that making it big in Hollywood can be murder!! ---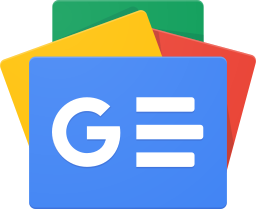 Stay up-to-date and support the site by following Bleeding Cool on Google News today!