No One Left to Fight #1 – The Preview You Always Wanted
This coming Monday, June 10th, is the final order cutoff for No One Left to Fight, the new comic launching in July from writer Aubrey Sitterson, artist Fico Ossio, and letterer Taylor Esposito at Dark Horse. Over at serious international news organization Newsweek, investigative journalists have unearthed this three-page preview of the book, and Bleeding Cool's crack team of copy/pasters has acquired those images so we can repost them here.
Also at Newsweek, Ossio explains what makes No One Left to Fight different than Dragon Ball and other anime that inspired it: "We've never seen the Dragon Ball characters at this stage in their lives, having completed their goals, won their battles, and struggling to figure out what's next. It's a very 30-something type of crisis."
But speaking of 30-something type crises, in the wake of Marvel writer Donny Cates taking to Twitter to ask fans whether he should cut his hair or grow it long, we asked Sitterson whether he would ever cut his own famously luscious mane.
"I would NEVER even consider cutting my hair," Sitterson told us.
So if you want to support Sitterson's expensive shampoo habit, you'd better get your orders into your retailer by Monday so they can place their own final orders on No One Left to Fight #1.
Check out the preview below.
No One Left to Fight #1
MAY190237
(W) Aubrey Sitterson (A/CA) Fico Ossio
They've saved the planet countless times, but what happens after the final battle has been won? Creators Aubrey Sitterson (The Comic Book Story of Professional Wrestling, G.I. Joe) & Fico Ossio (Spider-Man, Revolution) take inspiration from the legendary Dragon Ball to tell a story of regret, resentment, and growing older, one that asks, "What does a fighter do when there's no one left to fight?"
In Shops: Jul 03, 2019
Final Orders Due: Jun 10, 2019
SRP: $3.99
---
---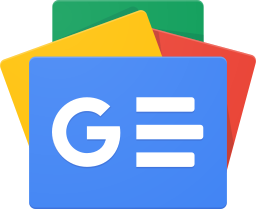 Stay up-to-date and support the site by following Bleeding Cool on Google News today!