Now Dave Sim Parodies Batman Damned In Cerebus In Hell One Shot
Okay, okay, okay, time for Dave Sim. To see what he is soliciting in September. He may have abandoned everyone, including creators and backers over The Strange Case Of The Death of Alex Raymond, but he is ploughing ahead with his Cerebus In Hell cut-and-paste strip comics, every issue a new number one, in the beleaguered attempt that this is increasing sales. What probably is increasing sales is the target of his parody each issue. and in September it's the comic book that killed Vertigo, Batman: Damned. The one that managed to get on Stephen Colbert and saw DC Comics crack down on all content as a result of Bruce Wayne showing us all that he was circumcised. Now with the solicitation-friendly title Batvark: Penis One-Shot.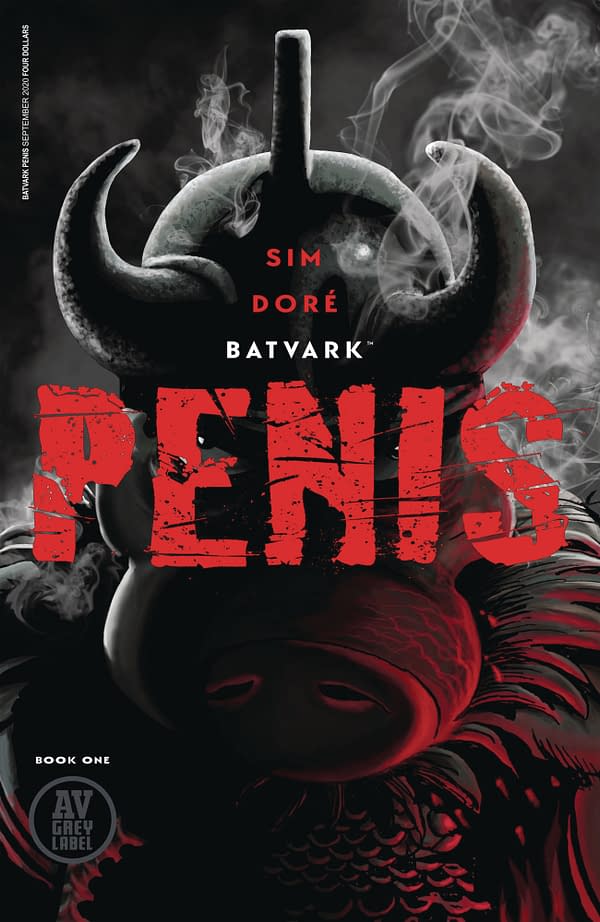 BATVARK PENIS ONE SHOT
AARDVARK VANAHEIM
JUL200945
(W) Dave Sim (CA) Benjamin Hobbs (A/CA) Dave Sim, Gustave Dore
Parody of the 2018-19 Batman: Damned proving that even a low-budget publisher like Aardvark-Vanaheim can do a cheesy knock-off of Neil Gaiman's 1990 Books of Magic. All you need is a cast of mystery characters and a title character with "Bat" in his name! Batvark gets a new penis – Michelangelo's David's penis, in fact! – so he can "Go Commando" and have the "fine art defence" for legal cover. Our Mystery characters are Francis Albert! Joe (The Joker Is Wild) E. Lewis! Fractal Gordon Sumner! Common Bloke, English! and The Whore of Babylon in fishnet stockings! The occult has never seemed more cliche-ridden!In Shops: Sep 30, 2020
SRP: $4.00
And if that cover copy is just too much, there's another version. This is the original Batvark solicit from before the shutdown, now weaponised, with a more sale-able parody on the cover. I bet his sales will increase on this one.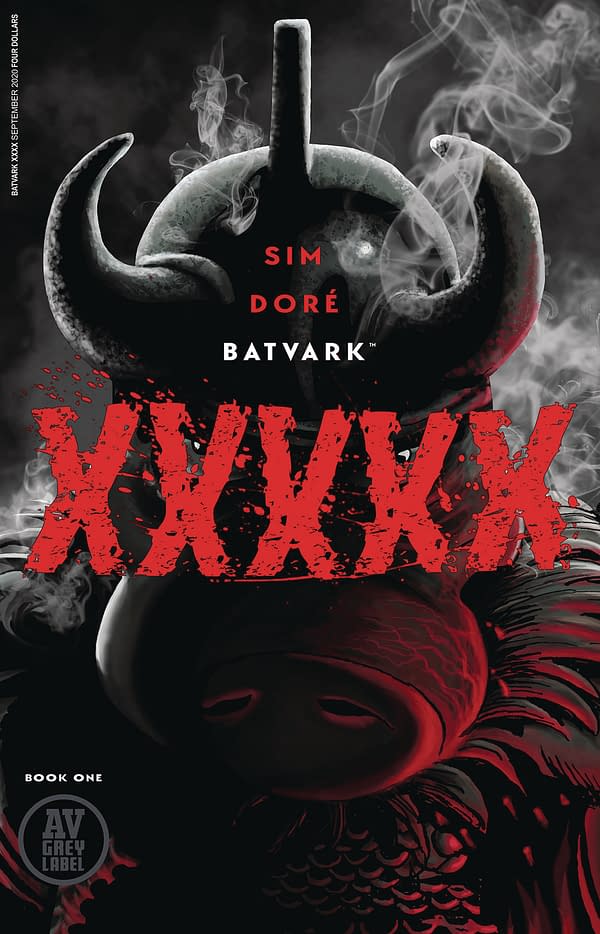 BATVARK XXXXX ONE SHOT
AARDVARK VANAHEIM
APR208412
(W) Dave Sim (CA) Benjamin Hobbs (A/CA) Dave Sim, Gustave Dore
Parody of the 2018-19 Batman: Damned proving that even a low-budget publisher like Aardvark-Vanaheim can do a cheesy knock-off of Neil Gaiman's 1990 Books of Magic. All you need is a cast of mystery characters and a title character with "Bat" in his name! Batvark gets a new XXXXX – Michelangelo's David's XXXXX, in fact! – so he can "Go Commando" and have the "fine art defence" for legal cover. Our Mystery characters are Francis Albert! Joe (The Joker Is Wild) E. Lewis! Fractal Gordon Sumner! Common Bloke, English! and The Whore of Babylon in fishnet stockings! The occult has never seemed more cliche-ridden!
Please note: this is a penis-less titled variant cover to Batvark Penis (Previews code JUL200945).
In Shops: Sep 30, 2020
SRP: $4.00