Now Jim Cheung Draws a Nearly Footless Uncanny X-Men Variant
Superstar artist Jim Cheung has weighed in on the debate raging across Uncanny X-Men covers and variants: to draw feet, or not to draw feet? Cheung had the opportunity draw two dozen feet in the prominently-featured characters, and another two dozen on the background characters, but there are only three feet prominently featured in his cover, two of which are partially obscured by smoke. Clearly, Jim Cheung is a no feet kind of guy.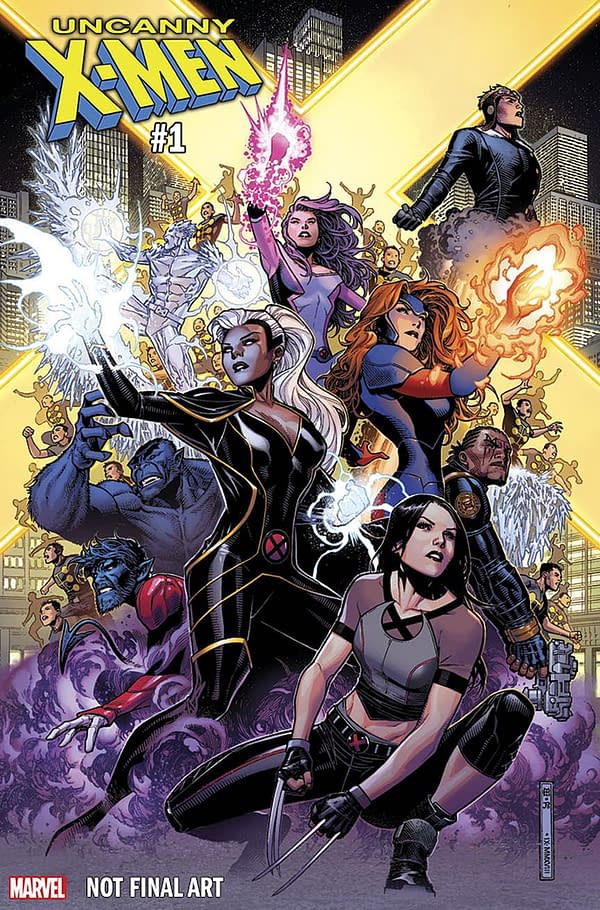 Wait a minute… Not final art? What could be missing? Oh, we think we can fix it for him…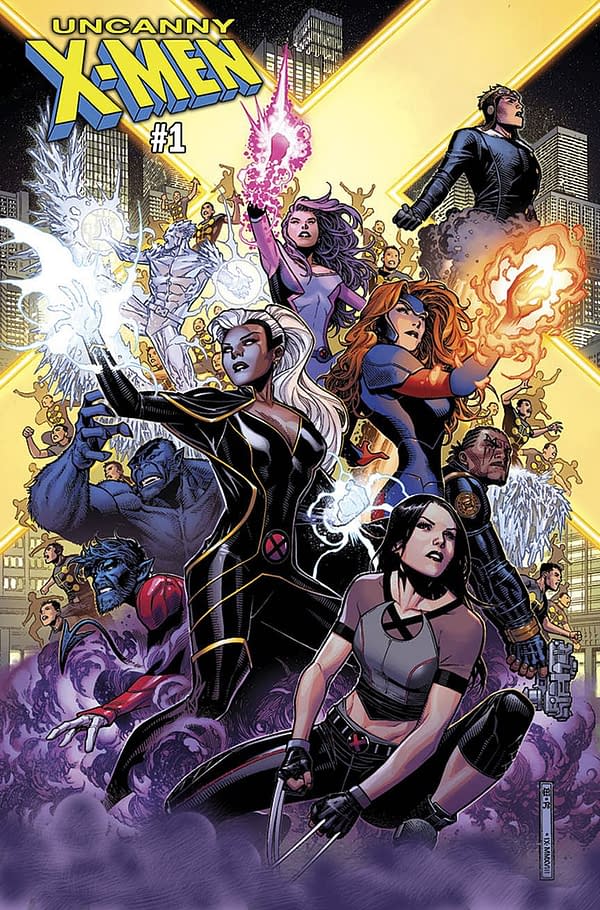 Wait, one more thing…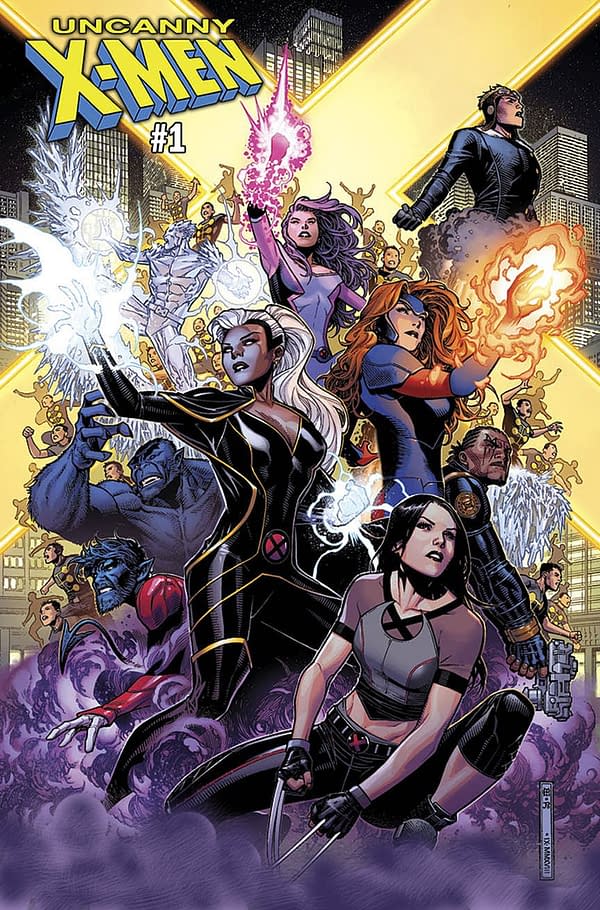 That's better!
The score so far: Cliff Chiang, Dave Cockrum, Jen Bartel, Elizabeth Torque, half of Leinil Francis Yu, Carlos Pacheco, and David Finch have drawn covers proudly displaying a reasonable number of feet. On the no feet side: David Marquez, Rob Liefeld (shocker!), John Tyler Christopher, Scott Williams, Marco Djurdjevic, Joe Quesada, Jim Cheung, and the other half of Yu, who drew covers representing both sides. Both sides.
Which superstar artist will draw an Uncanny X-Men cover next, and will they or will they not draw feet? It's the defining issue of our day, and history will remember the victors.
Uncanny X-Men #1
(W) Ed Brisson, Kelly Thompson, Matthew Rosenberg (A) Mahmud A. Asrar, Mark Bagley, Mirko Colak (CA) Leinil Francis Yu
THE CHILDREN OF THE ATOM ARE BACK!
New ongoing series kicking off with a 10-part weekly epic, the flagship X-Men series that started it all is back and better than ever! Starting with a mysterious and tragic disappearance, the X-Men are drawn into what might be…their final adventure?! X-Fan favorite writers Ed Brisson (EXTERMINATION), Matthew Rosenberg (PHOENIX RESURRECTION) and Kelly Thompson (MR. & MRS. X) and all-star artists Mahmud Asrar (X-MEN RED), R.B. Silva (X-MEN BLUE), Yildiray Cinar (WEAPON X) and Pere Pérez (ROGUE AND GAMBIT) join forces to bring you…X-MEN DISASSEMBLED?!
Rated T+
In Shops: Nov 14, 2018
Final Orders Due: Oct 22, 2018
SRP: $7.99