One In The Chamber – A Generation X Fan's Reaction Across The Decades
By Joe Glass, Bleeding Cool's Senior Mutant Correspondent I'll start this with an important fact that may explain something about Generation X and what it means to me.
Generation X was the first comic book that I ever bought and, eventually, seriously collected. Generation X, to this day, is the reason I a) fell in love with the medium, b) the reason I make comics now. I loved that original series. I loved the characters. Even the times when it got weirdly, absurdly complicated (M was twins who merged to be one being masquerading as Monet, and Monet was the mute, sharp and PTSD-suffering Penance, and then they swapped, and then the twins got out but Penance still existed and yes, this was really a character arc plot in the series). When I had the pleasure of meeting series co-creator Scott Lobdell at a San Diego hotel bar one year, I had to actually thank him for making the series and bringing me into the world of comics.
So when the series ended, I was sad. When the Gen X characters had awful, terrible things continually happen to them, it made me sad (Skin gets crucified on the Xavier Institute lawn, Jubilee and Chamber lose their powers, Jubilee gets made a vampire…the list goes on to be honest).
And when Marvel teased that Generation X was finally returning, after all these years…I will admit, I made an audible noise of excitement.
I was on a train. It was embarrassing.
Today, we finally have details revealed of what this new Generation X series will be. So, what was my reaction exactly?
"Really? Those guys?"
And then I read the concept, and the reasoning for picking this group of kids, and the news that the school will be a proper school again. And it really grew on me. The idea of not yet another superhero team, but rather looking at the mutant kids whose powers aren't exactly 'save the day' kinda powers…that could be cool; that was an intriguing high concept.
And reading writer Christina Strain talk about it and the characters in her approved media partner CBR interview, it's hard not to feel hooked by the idea, as she seems just so excited about it, and also, she seems to love the original series too.
Oh, and then this bit:
Are there any other ex-students that might pop by in a mentor role, like any of the original Generation X crew? Any specific characters you're dying to write?

Chamber. Chamber, Chamber, Chamber, Chamber. Did I mention Chamber? After all, Jubilee's gotta have someone to confide in, and who doesn't love a sad boy?
Yes. Yes, I am all about that. It seems the series might lend itself quite well to guest stars and old faces, which is always a nice thing.
So yeah, yeah I'm kinda excited about this. It's not what I expected or I suppose hoped for from my nostalgic part of my mind. But this has got me super-intrigued, and this could be the start of a super-fun run on the series.
Joe Glass is a Bleeding Cool contributor and a comic creator. He is the writer and creator of LGBTQ superhero team series, The Pride, which is available on ComiXology and at The Pride Online Store.
---
---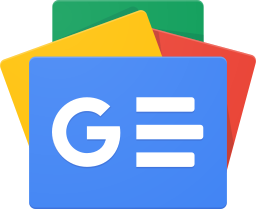 Stay up-to-date and support the site by following Bleeding Cool on Google News today!