Orbital Comics' Owner Teases Something New For 02 02 2020
Yesterday, Bleeding Cool ran the news that Orbital Comics of London was to stop selling new comic books, ordered from Diamond Comic Distributors. The store is still very much in business (as I confirmed when I popped in this afternoon) but it is going to become something different. What, I don't yet know. But owner Damian Keeng posted quite the teaser last night, and it is all over his social media.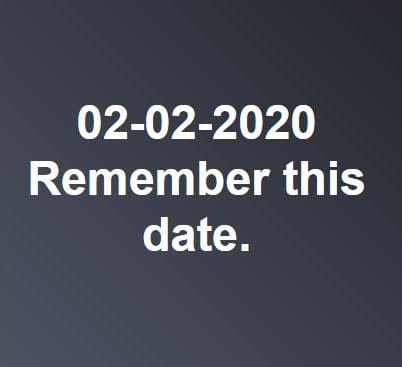 I wonder what it is?
Nick Landau and Vivian Cheung, owners of nearby Forbidden Planet told me "We wish them the best in whatever Orbital transforms into…" Andrew at Gosh Comics told me "we wish Orbital all the best for their new direction. They're a lovely bunch of people whom we have the highest regard for and who will no doubt do a great job creating something new and exciting in the space. We look forward to seeing what comes next!"
For those looking for a replacement for their weekly comic book purchase in Central London, Forbidden Planet and Gosh Comics are your two nearby choices, then there's Mega-City Comics in Camden, Krypton Komics in Walthamstow, another Forbidden Planet and a Place In Space in Croydon, a Raygun Comics in Richmond, Calamity Comics in Harrow, Piranha Comics in Kingston and Bromley. Atomic Comics in Romford, Quinjet Comics in Rotherhithe and the Comic Alchemist in Harlesden.
It was also a chance for a lot of people to talk about the shop and what it meant to them…
It's going to be quite the busy Troopers tonight, I think.