Oz Comic Con – From The Line For Stan Lee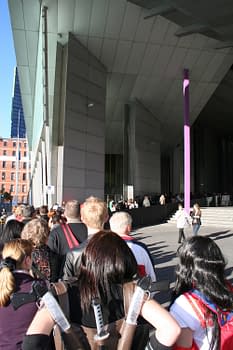 David Holloway writes for Bleeding Cool;
Oz Comic Con is Australia's newest pop culture convention on the block, and it's made quite a splash this year already. The Adelaide instalment of the convention occurred back in late March, with the larger event being in Melbourne this weekend.
As a long-standing comics tragic who's only recently got back into regularly reading comics in the last year after a ten-year break, I thought a trip to Oz Comic Con was the way to make my return to my longstanding love with a vengeance.
I chose the new kid on the block convention-wise for one reason and one reason only: Stan Lee. Sure, Patrick Stewart and a bunch of other very notable pop culture figures were here, but Stan's first trip to Australia was something I couldn't miss out on. I mean, the guy hits 90 this year and he's said himself it was probably his last opportunity to get down here to meet people. Hence the trek from Wollongong to hand over AU$250 to shake Stan lee's hand and have him autograph my Daredevil #3 issue.
More on that later, but first some overall impressions on Oz Comic Con more broadly. As the newest entrant in the market, they've made some big claims and it's with no great pleasure that I have to say that at the end of Day 1, this Con has a very mixed report card.
If the organisers were worried about their event being well attended, then they can worry no longer, with thousands more people turning up than expected. That said, Oz Comic Con has some other things to be seriously concerned about. For starters: this convention was oversold ticket-wise and oversold badly. While lining up formy photo/autograph tokens, I heard numerous reports of pre-paid general ticket holders not being able to gain entry mid-morning due to the venue being packed. This was backed up by reports from other media I spoke with, as well as one of the comic artists present. You could also check the Con's Facebook page to get an idea of some of the aggro.
By the afternoon, a halt on ticket sales had been called for the day – I was out with the queue of more than 500 people waiting to get in when the announcement was made and the reaction was muted given the majority hadn't pre-paid – it was always a gamble for them. It's a bad look for any convention having pre-paid attendees miss out – offering refunds doesn't really cut in when it gets to that.
One other gripe I have to raise, that was also a result of the overcrowding, was the lack of communication on lining up. The staff at the start of the line were great, but there were literally hundreds of people asking each other which line it was – that's not particularly unusual but this was notched up big time. Different volunteers gave out different information at times and the announcements over the ample PA was minimal – someone regularly making announcements would have made a big difference. There were also significant delays with picking up photos, getting tokens for photos and autographs and so on.
Back to Stan Lee. Even having paid my $250 for an Excelsior ticket, I was just one of a throng lined up for the opportunity of a handshake, photo and autograph. I spent quite a bit of time prior to the event trying to think of something engaging to say to Stan in that blink of time available, but I ended up mumbling something about how I hoped he had a nice trip Down Under. Like every video I've ever seen of him interacting with fans, Stan was gracious in the 15 seconds each person had. If I manage to pull off both being alive and as nice at the same age, I'll have really achieved something.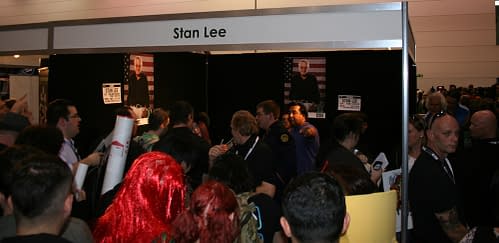 Overall, Oz-Comic Con has probably been taken aback by the level of response in Melbourne. Either that or there was significant underestimation of the space and resources needed to service so many people. Rivals Supanova and Armageddon will have been watching this weekend closely, and I think will be realising that they definitely have someone else to compete with.
That said, unless next year's event caters adequately to the numbers of people who buy tickets, as well as backing up with guests as big as Stan Lee and Patrick Stewart as headliners, they definitely won't be sitting as pretty as the incumbents. Hopefully the wads of cash raised from cramming too many people into a small space this year will lead to a bigger venue next year. That would make this the Con the event it should be.
Over to you: did you attend Oz Comic Con and if so what did you think? I'll be back with a follow-up piece showcasing some of the Aussie comic talent you should be checking out.
David Holloway is a freelance writer based in NSW Australia – you can find out more about him here
---
---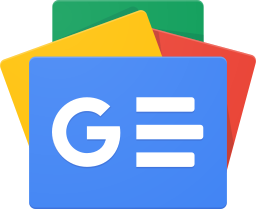 Stay up-to-date and support the site by following Bleeding Cool on Google News today!