Peter Parker's Original Response to the Return of Gwen Stacy
Scott Edelman has been sharing a little lost Marvel Comics history, and regards Amazing Spider-Man #144 which featured the return of Gwen Stacy. Peter Parker's girlfriend, who had died falling from a bridge, at the hands of the Green Goblin. He took to Twitter to reveal a secret history from the cliffhanger of that issue, showing a slightly different reaction from Peter Parker.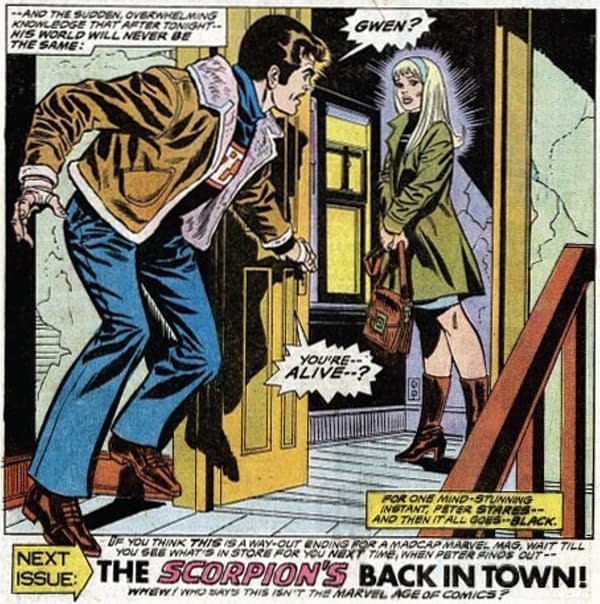 Amazing Spider-Man #144! I remember it well, particularly this (**spoiler alert**) final panel. Would you care to see the alternate finale Ross Andru drew for that issue? Those of us lucky enough to be working in the Marvel Bullpen at the time saw a very different version.

Here's the photocopy I made of what had us all laughing, lo, these many years ago! Hey, @gerryconway — any idea what happened to the original of this? Ross didn't happen to give it to you, did he? I can still remember the day the page came in. This was attached over the serious art which was actually used..
Here's the piece in question.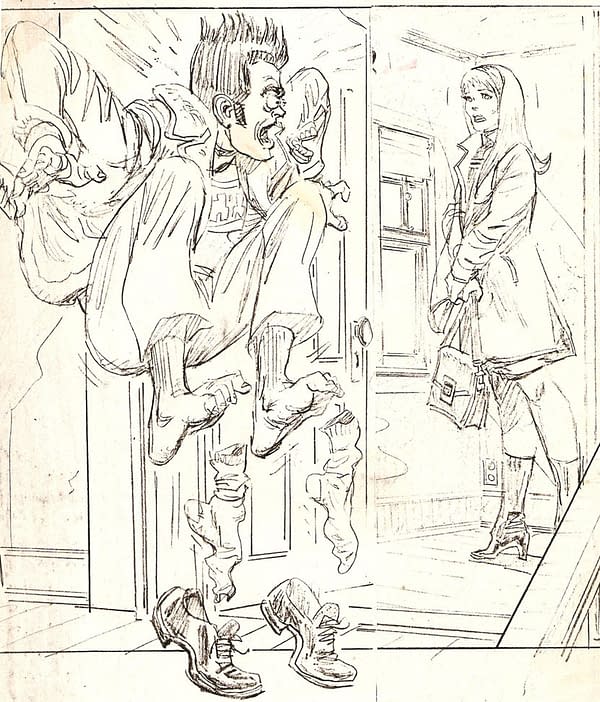 Amazing Spider-Man #144 was written by Gerry Conway, pencilled by Ross Andru, inked by Frank Giacoia and Dave Hunt, coloured by George Roussos, lettered by Ray Holloway, edited by Len Wein with EIC Marv Wolfman. Aunt May and Anna Watson, walking through the city, saw a woman who looked just like the late Gwen Stacy, causing May to faint in sheer fright. Returning home from a battle with Cyclone in France, Peter Parker went home to find Anna Watson waiting for him outside his apartment. She tells him that Aunt May is in the hospital, but he should go and see what's waiting for him upstairs. Running to his apartment, Peter is shocked to find Gwen Stacy in the apartment waiting for him. And so the many, many, many clone sagas began.