President Obama Pardoned The Savage Dragon On His Last Day In Office…
Savage Dragon #220 by Erik Larsen, out today, is the first mainstream comic book to directly reference the inauguration of Donald Trump as President of the USA – and for Obama to depart.
But in Savage Dragon's world, it's not just Chelsea Manning who was pardoned by Obama. He went on a murder spree when possessed, and for the last few years has been imprisoned without his powers, while his son Malcolm Dragon has taken over his crime-fighting role with the Chicago police.
So, what's the reaction?
It does seem like the campaign promise Trump may have made about the Dragons. "Some, I presume, are good people." So how does Malcolm explain this to his dad? By becoming Malcolm Exposition…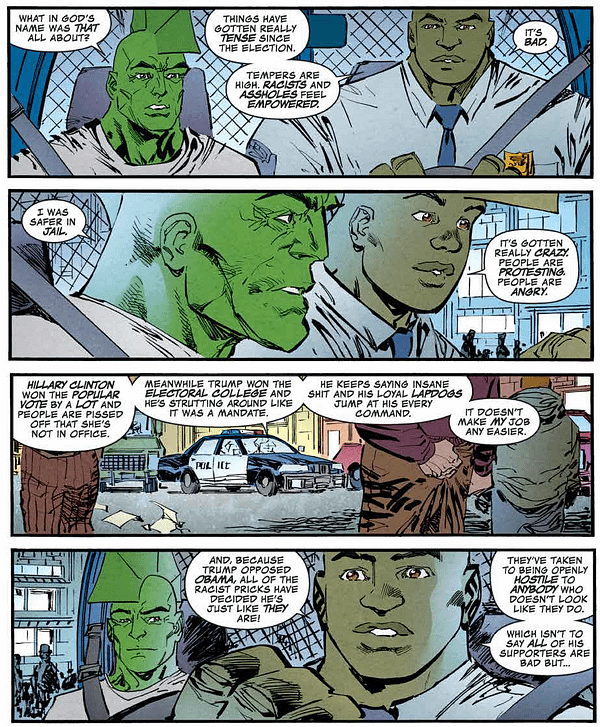 Yeah, reference politics may be going away at Marvel, but Savage Dragon keeps on keeping on…