Well, I suppose his dad is a redhead. Could this be why the newest member of the British Royal Family will be called Prince Archie? Full name, that's Archie Harrison Mountbatten-Windsor, son of the Duke and Duchess of Sussex and seventh in line to the throne. And future king of Riverdale. I presume that Archie Comics is already working on the relevant marketing material and announcing a new comic book series, Prince Archie. In which Archie steals Jughead's 'crown' felt hat, travels from Riverdale to jolly ol' England, discovers he is the spitting image for the new Prince and takes his place in a modern reworking of The Prince And The Pauper? If not, consider this an official pitch. Hey, I have some form in this regard after all…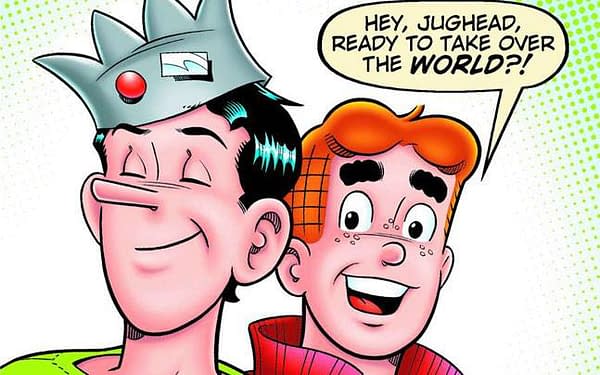 It's got to happen, hasn't it? Pip pip?
Enjoyed this article? Share it!