Posted in: Comics | Tagged: 5g, dc comics, swamp thing, The 5G Files
---
Ram V's Swamp Thing Was 5G Version: The 5G Files Chapter Seventeen.
Ram V and Mike Perkins rebooted and recreated Swamp Thing, originally for 5G, but unlike the other 5G books, this one made it through unscathed,
---
Over the last few days, Bleeding Cool has been publishing The 5G Files, looking at the aborted-but-not-quite relaunch/reboot planned for DC Comics in 2020 dubbed 5G or Fifth Generation. Planned by then-publisher Dan DiDio, it would have seen the main characters of the DC Universe, Clark Kent, Bruce Wayne and more, aged up and replaced by newcomers to the roles of Superman, Batman and more, the fifth generation of DC superheroes. We've looked at how the main line would have played out with the Batman and Superman characters but, apparently there are other characters in the DC Comics universe as well. Who knew? Welcome to The 5G Files and the Surviving Swamp Thing: Chapter Seventeen.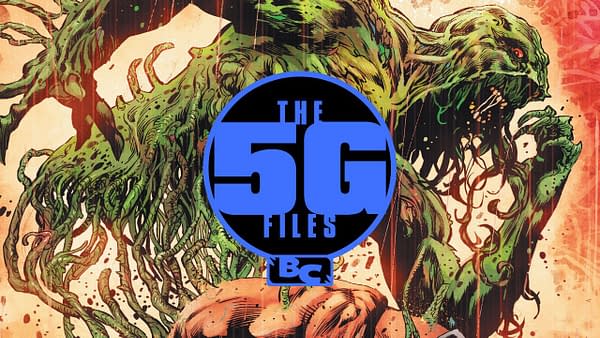 Ram V and Mike Perkins' Swamp Thing is probably the greatest survivor of 5G through to DC Comics' Infinite Frontier. Consider it the crocodile in comparison to 5G's dinosaurs. In that, this series featuring a new inheritor to Swamp Thing, was pretty much what was pitched and written for 5G, and then published afterwards.
Originating in their Future State Swamp Thing mini-series, set in a far future when humanity had been almost wiped out, Swamp Thing had recreated offspring to recreate what was once lost, reminiscent of the Alan Moore, Rick Veitch and Alfredo Alcala story My Blue Heaven.
The team then kicked off a new Swamp Thing series that introduced Indian character, Levi Kamei who had become an avatar of the green, the new Swamp Thing, dealing with what had been left behind by the old, such as the Floronic Man setting up the events of Future State, the Sutherland Corporation, and the Suicide Squad. But also bring ing his own mythological and spiritual take on the character.
It was much later, after the initial series had run its course, and the Fluronic Man's deires thwarted, and then was continued by DC Comics into a longer series, that Alec Holland returned as an earlier version of Swamp Thing, and both were present in the recent Dark Crisis series. And just like Batman, Superman and Wonder Woman, DC Comics now has two for the price of one.
Keep checking the 5G Files tag for more. And for Lying In The Gutters fans of old, consider this story having a green traffic light.
---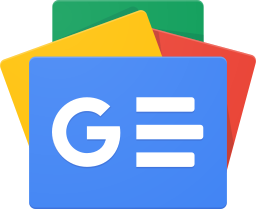 Stay up-to-date and support the site by following Bleeding Cool on Google News today!