Posted in: Comics | Tagged: randy reynaldo, Rob Hanes, sdcc
---
Randy Reynaldo's Rob Hanes Goes To Hollywood, Just Before San Diego
There are a few comic creators I have to see at every San Diego Comic-Con I go to. One is Randy Reynaldo of WCG and his Rob Hanes Adventures.
---
There are a few comic book creators I have to see at every San Diego Comic-Con I go to. I've been reading their comics, and buying them from San Diego Comic-Con, or otherwise, for 25 years. Keith Knight and his K Chronicles, Bob the Angry Flower by Stephen Notely and Randy Reynaldo of WCG Comics and his Rob Hanes Adventures.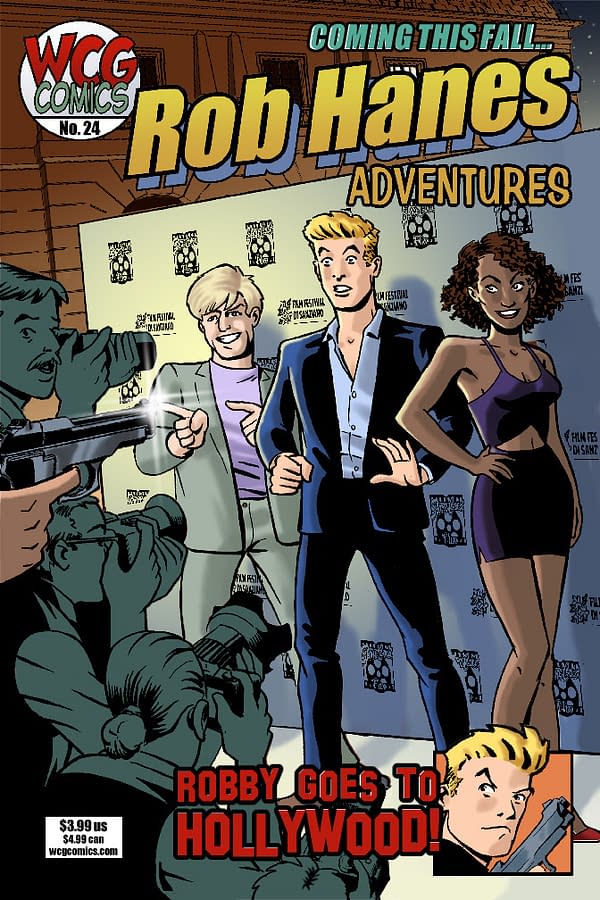 And just in time for this year's show, Randy Reynaldo, one of comics biggest kept secrets, has Rob Hanes Adventures #24 in July. Randy has never "broken out", he's never been headhunted by the majors, he's never seen his work picked up by another publisher, he's never been Eisner nominated. But he's kept publishing Rob Hanes, year in, year out, and keeping the comic entertaining, fresh and enjoyable.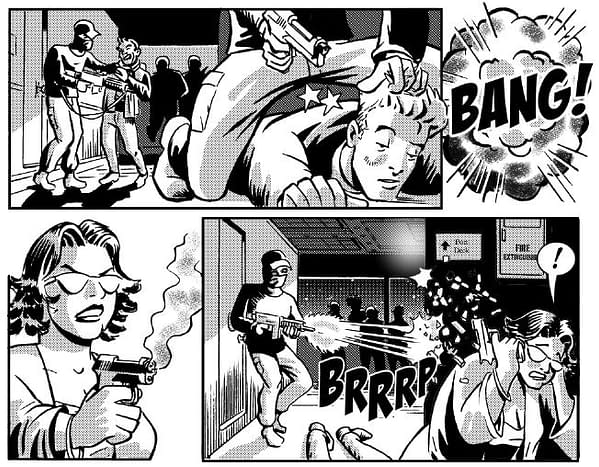 "In "Tinseltown Confidential," fiction and real life collide when troubleshooter Rob Hanes investigates extortion threats against an entertainment studio that is also filming (to Rob's chagrin) a new streaming series based on him and his adventures at Justice International! But when one of the show's stars is kidnapped during an overseas junket, Rob learns first hand why there's no business like show business!" And then to follow he promised a "milestone issue 25, featuring an unforgettable adventure that will take the series back to its adventure strip roots!"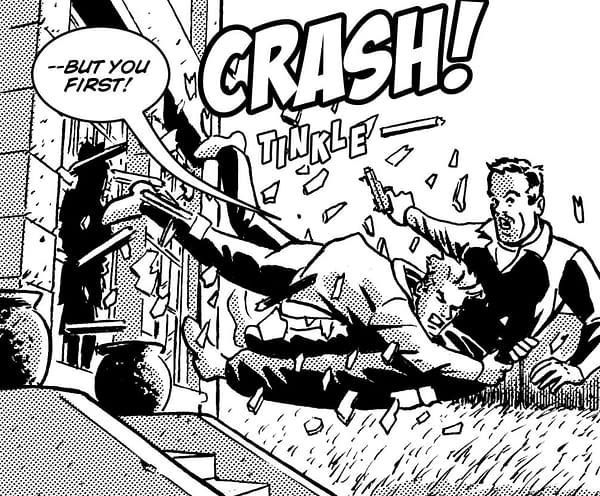 Inspired by the great soldier-of-fortune comic strips of the 1930s and '40s, Rob Hanes Adventures is a modern-day, light-hearted action-adventure comic book series about a private eye and troubleshooter from Justice International who travels the world on assignment, facing danger, intrigue and romance at every turn. In addition to high adventure, the series has occasionally playfully strayed into other story genres, like drawing room murder mysteries, sports and romance. Every story is self-contained, making it easy for readers to jump in with any issue. Randy Reynaldo is a 2018 recipient of the San Diego Comic-Con's Inkpot Award for Achievement in Comic Arts and the late cartoonist and comics historian R.C. Harvey called the long-running series "one of the industry's quietest treasures." Next year, 2024, marks the series' 30th anniversary… and issue 25!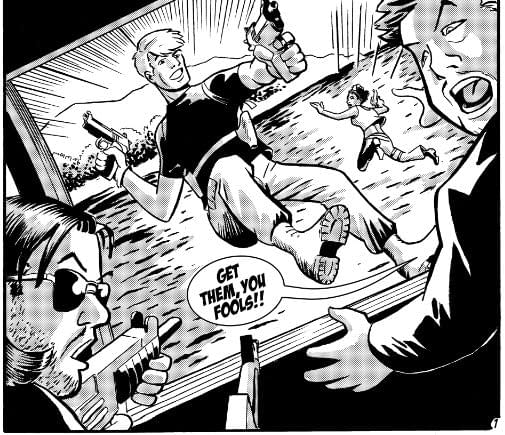 All back issues of Rob Hanes Adventures are still available at wcgcomics.com—with issues 1–8 also available in trade paperback.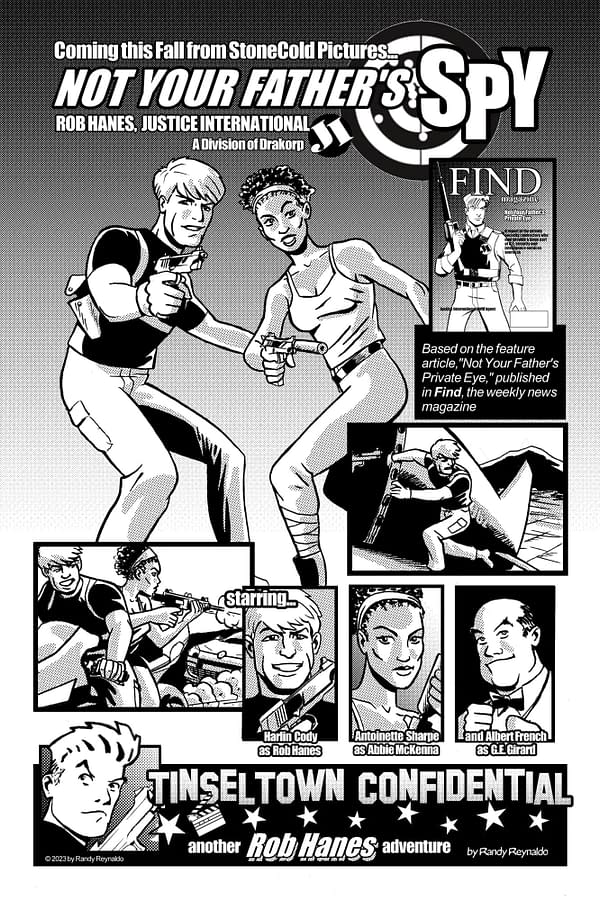 ---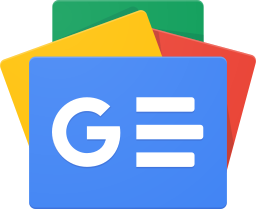 Stay up-to-date and support the site by following Bleeding Cool on Google News today!