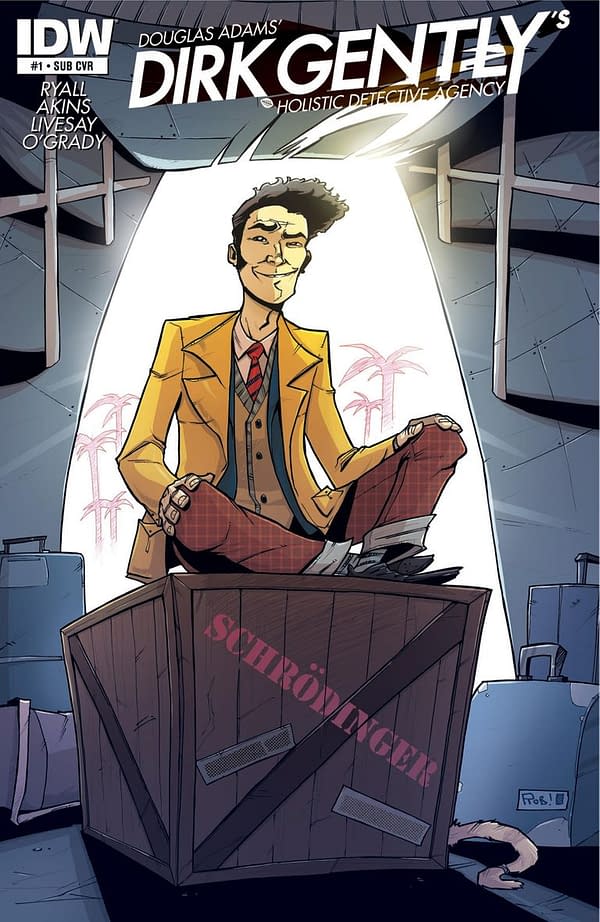 Here's an extended preview of Dirk Gently's Holistic Detective Agency, the comic based on the books by Douglas Adams, being turned into both a comic and a TV show by IDW, and written by IDW's Chris Ryall, even though he shouldn't have been allowed to and they should definitely have come to me instead.
Just saying.
It's out on Wednesday  From Chris Ryall and Tony Atkins. #ItsAllReallyReallyConnected
Enjoyed this article? Share it!