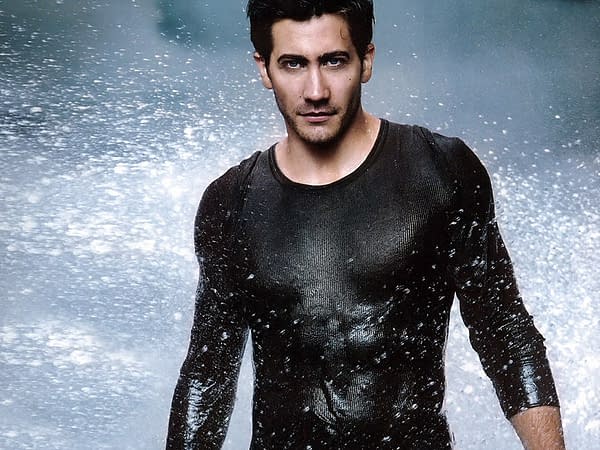 The Way, Way Back was formerly known as The Way Back, and one wonders if the title change alludes to the screenplay's four-year stretch in development hell. The script was written by Nat Faxon and Jim Rash, screenwriters for forthcoming George Clooney family drama The Descendants, who have now been tapped to helm the project as well. At first it seemed as though Shawn Levy was definitely onboard to direct and the film was greenlit by Fox Searchlight, only to be stalled by the 2007 WGA strikes.
The project lay dead in the water for two more years before being picked up by Mandate Pictures and acquiring a new director in Tom Bezucha, then was promptly dropped once more. Another two years have passed and now it finally seems as though the project might finally be moving, as Variety reports that Jake Gyllenhaal is in talks to play the lead role, and Kevin Walsh is producing alongside Shawn Levy.
I owe that rundown of the script's history entirely to the folks over at The Playlist, by the way, since this is the first I've heard of the project. The last time it was making headlines, I was too busy being feckless and depraved at university to read them.
Here's what I can glean about the story: it's a drama, so it's about feelings or something. There's a kid who's estranged from his mother and bullied by his stepfather, and he makes a new friend and before you can say "bildungsroman" he's all, like, believing in himself and going the distance. Plot synopses are usually my speciality, but I'm a little distracted by the fact that Jake Gyllenhaal is apparently in talks to play a teenage boy. Will it be like when Joey in Friends was required to play a 19 year old?
I actually think he could still get away with playing a teen, provided he says things like "wigging" and "totally rad" with a carefully measured degree of frequency.
Brendon's note: Surely Gyllenhaal will be the "new friend" and not the teenager? Or, perhaps, in the addition of the extra "Way" they've made the character significantly older?

Enjoyed this article? Share it!