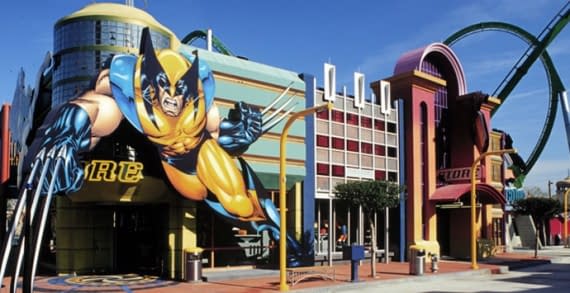 Giggety giggety.
The Marvel/Disney deal may be the cause of anti-trust allegations, regarding the current deal between Universal Studios theme parks and Marvel.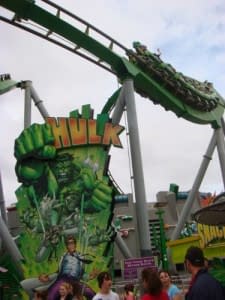 Cited as an interesting wrinkle when the original design was announces with the theme park rights for Spider-Man, X-Men and Hulk being exclusive to Universal on the East Coast of the USA and in Japan, including the Marvel Super Island in its Islands of Adventure theme park, depriving Disney World of exploiting these rights for rides, despite the characters now being owned by Disney.
This wrinkle just became a tear.
Because the contract also gives Disney the right to audit Universal Orlando over royalty payments and promotional material. Which, given that Disney and Universal control 90% of Central Florida's theme park market. Which gives the companies opportunities to engage in price fixing and other anti-competitive activities.
Not that they are of course. But just the possibility is enough to give anti-trust lawyers a wide-on. Already the companies have a reputation for increasing ticket prices together, sharing information could raise suspicion that there is collusion.
While Disney World and Universal Orlando often appear to raise ticket prices nearly in lockstep, sharing confidential information could conceivably allow them to actually plan in concert everything from stroller-rental rates to future discounts.
The Orlando Sentinel reports Chicago law professor Randal Picker as saying;
What an antitrust regulator would be concerned about very clearly is the notion that Disney and Universal would be able to coordinate their activities in the theme-park business. You'd really want to be careful with this.
Agreements have been signed to prevent the disclosure of confidential information from one department at Disney to another regarding the Universal deal, officially filed with the US government, to prevent any such allegations. William Page, ex-attourney at the USA's antitrust division and now senior associate dean of University of Florida's Levin College of Law is quoted as saying;
This looks like a 'fix-it-first' attempt to avoid any appearance that there's price collusion going on. That's what the concern would be if I were an antitrust enforcer.
Such an agreement may also have been necessary to placate Universal and prevent an objection to Disney's purchase of Marvel.
Let's just hope it holds…
Enjoyed this article? Share it!