Yesterday was a good day for Dynamite CEO Nick Barrucci and Bad Idea CEO Dinesh Shamdasani at ComicsPRO. Barrucci gave a Keynote speech that went down very well, and Shamdasani got a lot of attention for Bad Idea with his address to comic book retailers.
Barrucci mentioned the first comic he bought, the Marvel Comics Life of Pope John Paul II. And at the CBLDF auction at ComicsPRO, Dinesh was so touched by the story that he spent $500 on getting the copy, signed by Barrucci.
That, folks, is how CEOs behave…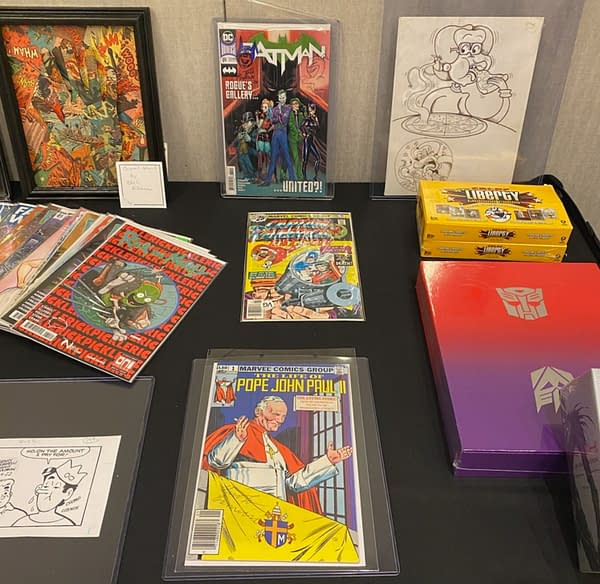 Enjoyed this article? Share it!