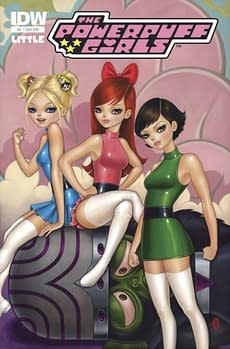 Bleeding Cool highlighted what we called "a modicum of controversy" over the Cartoon Network-comissioned Subscription cover to Powerpuff Girls #6 by Mimi Yoon.
ICV2 got through to Cartoon Network who have now told them that the cover has been withdrawn and will be replaced.
and received the following reply indicating the variant cover, which was intended for comic shop clientele rather than the general public, will not be released: "In conjunction with our licensing partners, Cartoon Network Enterprises from time to time works with the artist community to reimagine and reinterpret our brands using their talents and unique points of view.  This particular variant cover for The Powerpuff Girls #6 from IDW was done in the artist's signature style and was intended to be released as a collectible item for comic book fans.  We recognize some fans' reaction to the cover and, as such, will no longer be releasing it at comic book shops."
Any chance of seeing Scooby Doo in hot pants, then? The Gutters have their own alternative…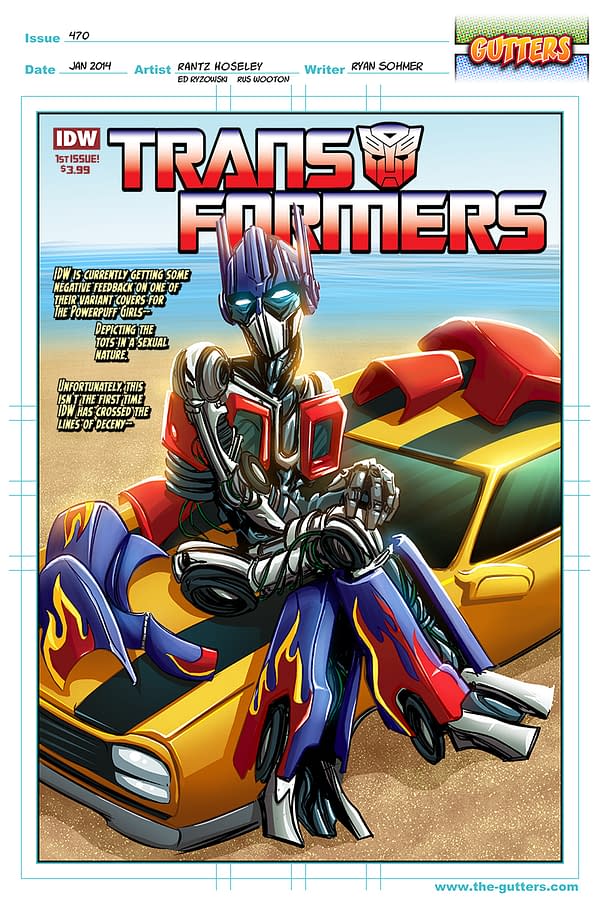 Enjoyed this article? Share it!