Comics For Beginners Is A Goldmine Of Resources For Aspiring Creators

I've been hearing about the podcasts running on the Comics For Beginners website for some time, having met comic creator and teacher Palle Schmidt visiting from his native Denmark at New York Comic Con last autumn, and it finally occurred to me to spread the word about the free podcasts and blogs on the site, which range from instructional discussions to interviews and profiles with significant comics creators. The goals remain the same for these podcasts and blog entries, to help aspiring comic creators break the ice, gain useful knowledge, and stick with their projects.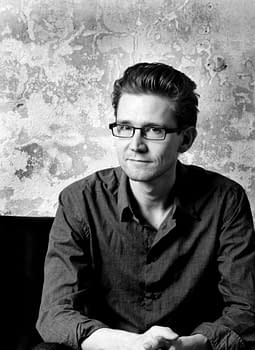 But when I visited the site to have a look at the latest podcast, I found much, much more in terms of free resources for comics creators. There are "free tools for comic book artists", including downloadable templates, documents on making comics, and links to recommended reading. There's even a free e-book Ten Tips for Comics Creators and video content with instructional focus on different skills like "How to Write For Comics", "Layouts and Sketching" and "Character Design".
Needless to say, I was very impressed by the mission of the site, its educational focus, and all the resources present to keep comic creators in motion and encourage the growth of the art form.
For podcasts, check out the most recent episode with indie comics creators Seth Kushner and Nathan Schreiber, and make sure to look through the back catalog with topics like "Drawing Every Day" and "Breaking in at New York Comic Con". You can find the latest podcast here.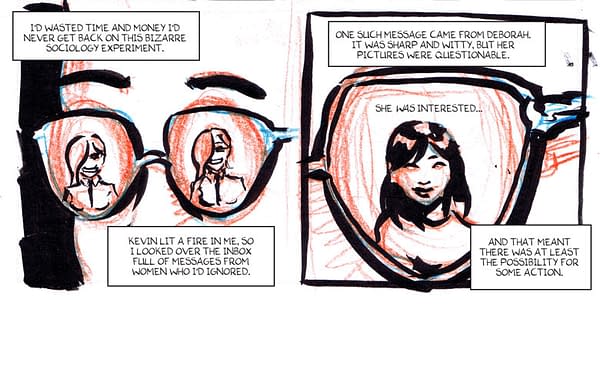 [Collaboration between Seth Kushner and Nathan Schreiber on the series Schmuck]
Palle Schmidt, the instructor on Comics For Beginners, is the creator of the graphic novel The Devil's Concubine and has an upcoming book STILETTO. He also blogs at www.palleschmidt.com
---
---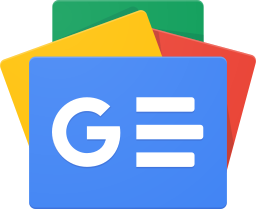 Stay up-to-date and support the site by following Bleeding Cool on Google News today!