Cryptozoic Goes Exclusive With Diamond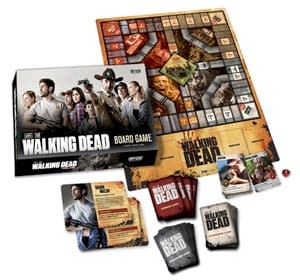 I haven't run this kind of story in ages. A publisher announcing an exclusive distribution deal with Diamond. I remember the days when you'd have one of these every other week.
Anyway, board game publisher Cryptozoid, is going exclusive with Diamond Comic Distributor and Alliance, Diamond's game distributor.
There are some exceptions, its World Of Warcraft Trading Card Game and collectible trading cards with still be distrubuted elsewhere, and non-US countries will continue to have board games distributed through other companies.
Cryptozoic are best known right now for their Walking Dead, Lord Of The Rings, Hobbit, True Blood, Locke & Key, Penny Arcade, DC Comics, Batman: Arkkham City and Castle board games. They also publish a number of themed comics, such as their Lookouts series.
Retailers who have ordered product from another distributor will find those orders cancelled and they'll need to order again.
But to sweeten the pot, Cryptozoic and Diamond/Alliance will run a programme so retailers can swap unsold products for other products, and their game premier nights will allow retailers to demo and sell games a week before the street date as part of a promotion.
Ah, such nostalgia…