Dario Argento Unveils His Most Jaw-Dropping Work Yet In Sales Trailer For Dracula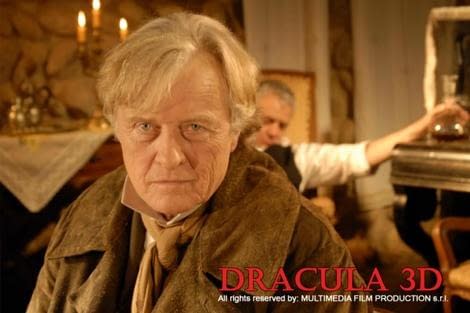 If you're like me, you will watch the first 30 seconds of this trailer and start questioning whether it is actually a trailer for a Dario Argento movie or whether it's some kind of weird parody.
Luckily, I was able to question Brendon on the matter and he confirmed that yes, this is actually a trailer for Dario Argento's next film. Amazingly, Argento directed this, looked at the final edited footage, and presumably gave this trailer a thumbs up.
The film stars Rutger Hauer as Van Helsing, with Marta Gastini, Asia Argento, Miguel Angel Silvestre and Miriam Giovanelli in various other roles. From what we've previously heard about the film, it follows the plot of Bram Stoker's Dracula fairly closely.
A few important points before you press play.
First of all, I called this video "jaw-dropping" in the headline, but by that I mean that you will likely go slack-jawed whilst watching it.
Second, this is a sales trailer and not a trailer-trailer, designed to demonstrate to potential distributors that the film is marketable, rather than something designed to persuade movie-goers to lay down $10 for a ticket.
Third and fourth, the video is NFSW, and contains spoilers for the film.
With all that in mind, I invite you to proceed.
[youtube]http://www.youtube.com/watch?v=19d_QKyXn_o[/youtube]
Oh, I forgot. Fifth! The visual effects are still in progress. Or did you pick up on that already?