By Jason Karlson
Once again I'm confessing my ignorance, with something that clearly should have been on my radar a long time before it had a chance to hit it's fourth edition. Buying directly from the big cartel site the combination of cheap price and page count had me convinced this would be another anthology where the contents outshine the production values. So I was surprised when it arrived a day later all glossy with it's bookshelf worthy spine. It's really worth pointing what a polished and professional production Dirty Rotten Comics is as anyone going through their proper website will see. The fourth edition of the comics anthology brings together over 40 comics creators over 90 pages and really encompases a wide range of styles, voices and approaches to the comics medium. While a few comics do have elements and themes in common, the intrusion of digital devices and irritating customers for instance, there really is no strict theme beyond a bunch of creative types having something to say. Dirty Rotten Comics is a genre defying mix of different styles and approaches to comics including Fred Morris and Dominic Linton's story "The Golden Leaf", part illustration and part science textbook it's one of many of anthologies stranger entries. Detailing various scientific processes connected to trees using simple illustrations. It's an intriguing and oddly moving adition that dispute s what would be considered 'comics', or even if there is a proper definition anymore given the scope of the medium. There are several other additions that are a million miles away from the traditional strip or panel format such as Meckanical by Jack West-Oram comprising a single page illustration or Lydia Wysocki's Gossip Girls that employs a striking wood cut print. All of them have a place in Dirty Rotten Comics and there is a genuine sense of inclusivity as newcomers and established artists share the same space.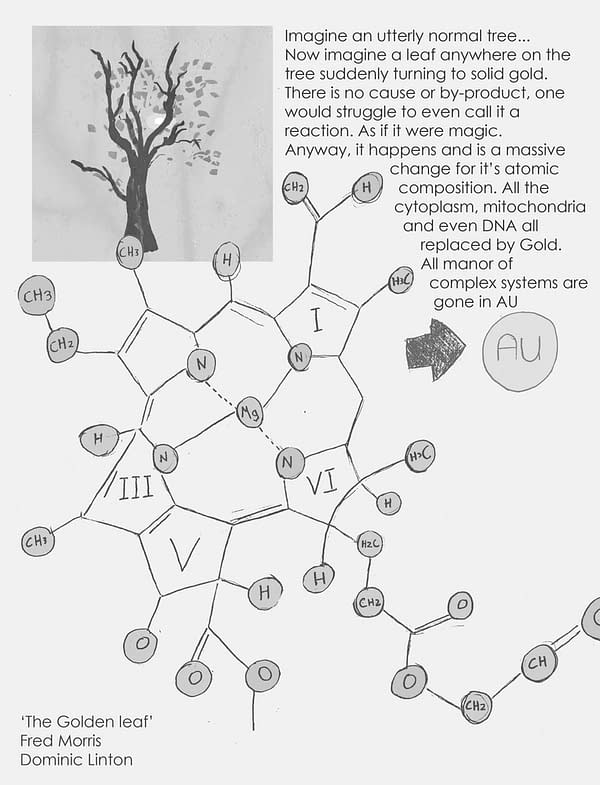 I was extremely smitten with by Emily Rose Lambert's Dreamscape. An achingly cute story of two adorable animal characters travelling through a series of dreamlike vignettes. It evokes the ephemeral nature of dreams and conveys that sense of disjointed dreamlike logic as the characters drift between seemingly disparate situations and emotions. Her sparse dialogue has the rhythm and mood of a fairytale. Sweet, whimsical and imbued with both trepidation and hope, it manages to cover a complete gamut of emotions in only two pages.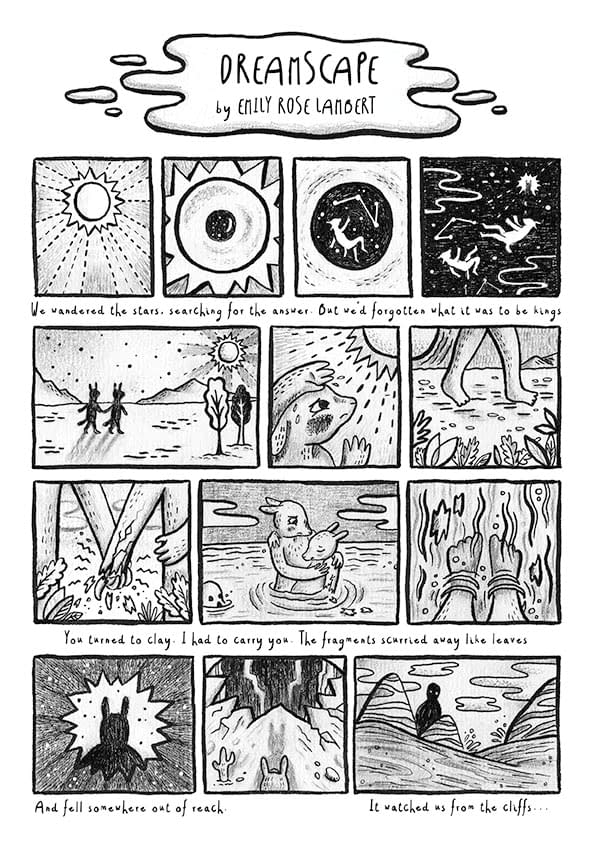 B. Mure and her wonderful pencil sketched diary comic about a week worrying about her sick, pet rat. Jey Levang's tale of teenage demons and families, is another standout of the collection and reminded me of a Neil Gaiman short story, with the inversion of the dynamics between the ordinary and the occult. Dark, moody with an excellent punchline ending, Afterlife by James Wragg is a quirky rumination on the afterlife with an egyptian slant, while Harry Sussams equally delights with Press Start and it's wonderfully cartoony art about the power of videogames to empower and bring people together.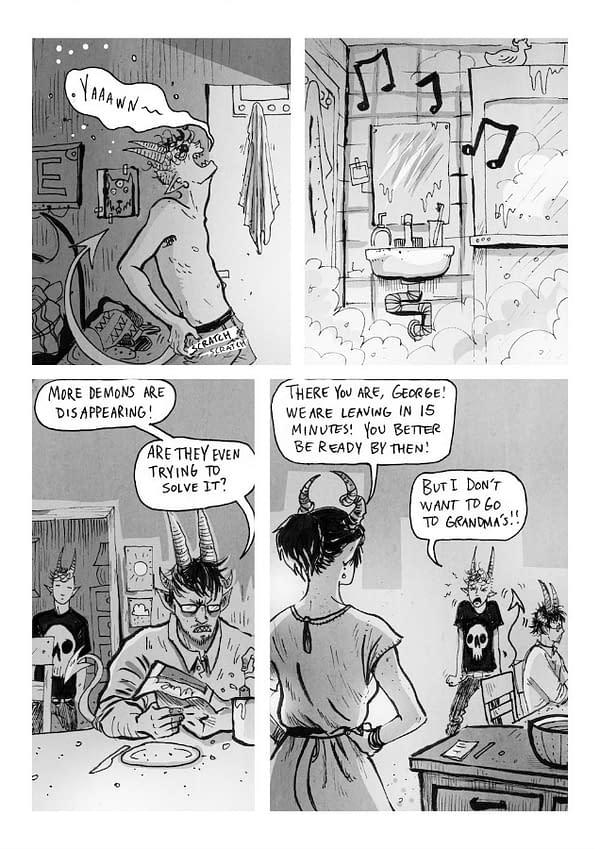 Some of the artists included are undoubtedly very new to making comics and some of the contributions are extremely rough and ready. Yet, Dirty Rotten Comics turns this to it's advantage and they somehow fit into the anthology as a whole. It's refreshing to see artists at every ability level and from different disciplines and backgrounds being given a space in which to showcase their work, especially those who are at the start of their comics making careers and will doubtless benefit greatly from the encouragement and exposure. Overall it's the gloriously anarchic, thumbing your nose attitude to authority that comes with British comics that makes Dirty Rotten Comics such a rare treat.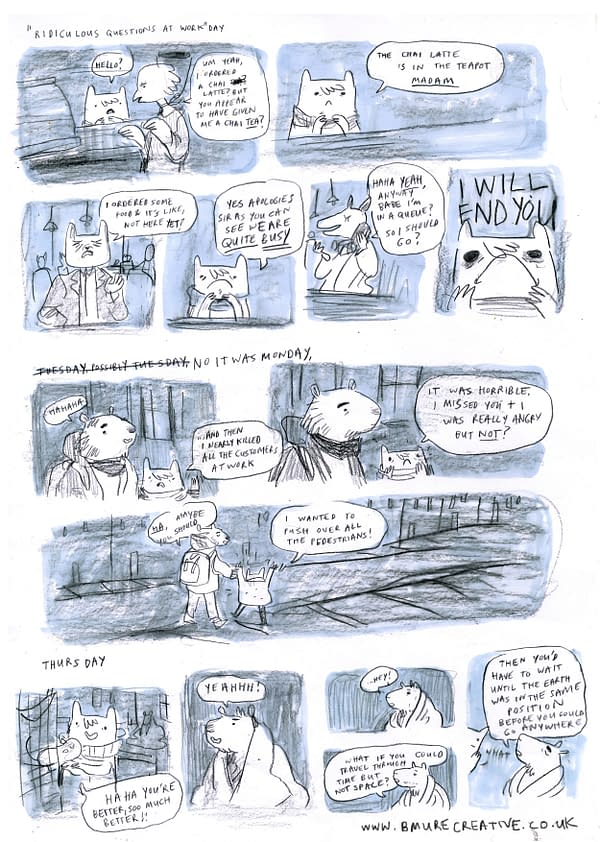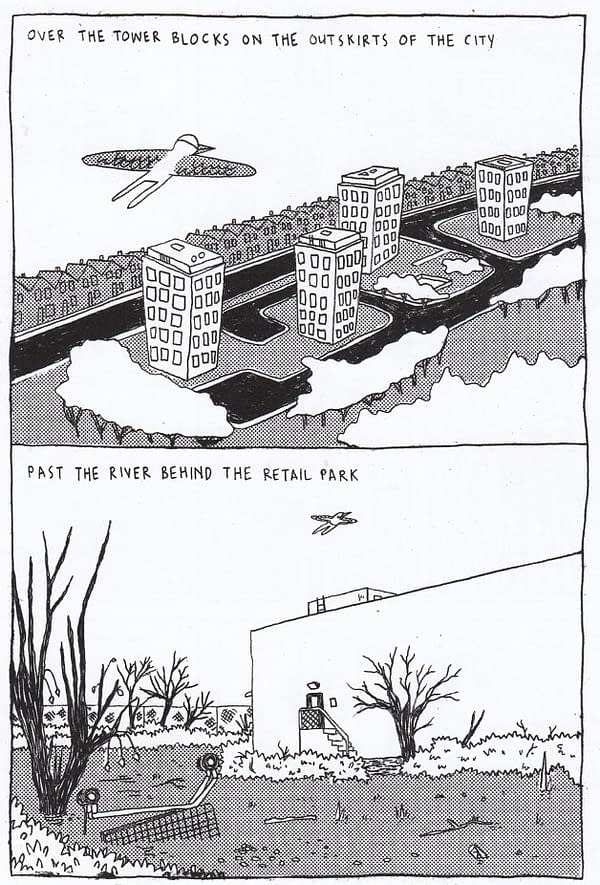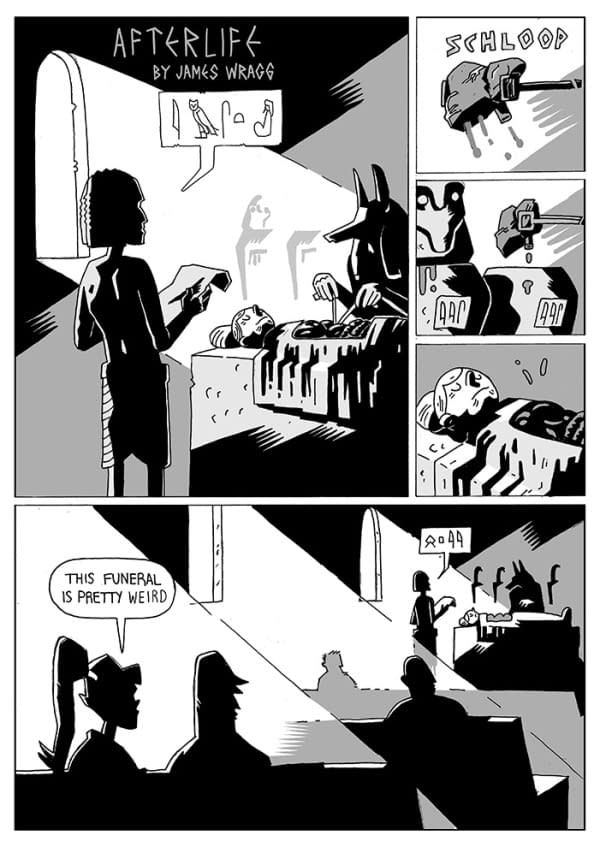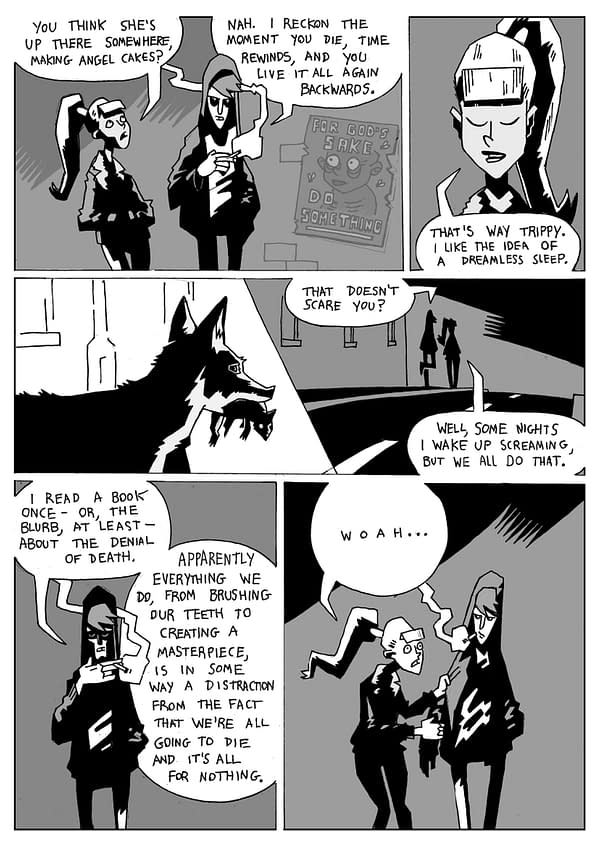 Dirty Rotten comics is available from their website. The fifth volume is set to be released on August 14th.
We know only two things for certain of Jason Karlson; that he was born on the wagon of a traveling show to Latverian parents, and that tales of his origins are wholly fictional. His writing style is pithy and insightful, with hints of oak and red berry, finished with earthy tones and somber notes. If he were to describe himself in a single word it would likely be self-deprecating. He occasionally tweets over at @marfedfolf and rambles on at marfedblog.wordpress.com.
Enjoyed this article? Share it!