Former Graphicly Employee Speaks Out About Failed Merger With Blurb
Yesterday, Micah Baldwin, former of Graphicly, now at Blurb, wrote,
Today is the Graphicly team's first day at Blurb. (I'll leave talk about the transaction to other more journalistic channels. Let me just say that everyone is happier today than they were yesterday.)
Not everyone, We already reported one publisher now feeling the pinch and more have been posting their woes.
Balls. With Graphicly closing it looks like I won't get paid any of the money I'm owed for sales via Kindle or iBooks http://t.co/dlAeoKGncP

— Marc Ellerby (@MarcEllerby) May 28, 2014 But then former head of quality control at Graphicly, Owen Wears got in touch and told us version from the inside. We also reached out to Micah Baldwin to answer Owen's claims. Owen told us,
Myself, along with the other members of the conversion team, were located in Boulder, Colorado where Graphicly started. I began with the company back when it was known as Graphic.ly and stayed with it for four years. In that time I watched as we went from being a destination marketplace to a digital conversion house that worked directly with Amazon, Kobo, etc.

The reason I felt compelled to write in regards to the story you published about how much Graphicly owes and to whom is because of what myself, and the other members of the conversion team, were told after Graphicly decided to "close its doors." Things do not line up, they do not jive with what Micah seems to have been saying about Graphicly's relationship with Blurb. In an email that we received at midnight on April the 11th from now former CEO David Fox explained that the merger with Blurb had completely failed and that all members of Graphicly's staff were to drop what they were doing and walk away. Were went unpaid for our last seven days of work and were denied all severance. From what I have read recently it sounds like Micah managed to sell himself to Blurb along with other key elements of the company. To me this sounds like Blurb has acquired some, if not all, of the software we used to convert comics into eBooks. I can't imagine that came cheap. Having seen the results of Micah's flagrantly disturbing accounting practices, I'd be inclined to say he and several other key execs have walked away with a pile of cash, not to mention jobs, at the expense of the creators Graphicly serviced. All the Colorado based employees were left out in the cold without so much as an apology. Someone is making a profit off of this nonsense and it is at the expense of the people who actually built the company.

Thank you for your time,
I got in touch with Micah Baldwin, now at Blurb, who told me,
I can understand Owen's disappointment and frustration, but he is incorrect in his assessment of the situation. I refer you to the press release that Blurb put out:http://www.businesswire.com/news/home/20140527005351/en/Blurb-Acquires-Key-Talent-Graphicly-Accelerate-ebook. Blurb did not acquire any of the Graphicly assets or software as it has its own set of industry leading tools for authors and publishers to use. There is no "pile of cash," and yes, Graphicly no longer exists. I am sorry that Owen feels slighted by me personally, I will reach out to him immediately and see what I can do to improve that situation.
While telling me he was unable to comment on financial matters, I did ask Micah if he stood by his statement that everyone was happier yesterday than the day before. He told me,
In situations such as these, there will always be some people that are not happy. But we did everything we could to do the right thing and make the best of a difficult situation. I'm personally disappointed that it wasn't perfect in the end.
The original release was presented very differently, with an overwhelmingly positive spin. But there appears to be much more to learn. And much less happiness as a result.
For those who want to discuss these issues in person, Blurb will have a stand at the Book Expo in New York this week.
---
---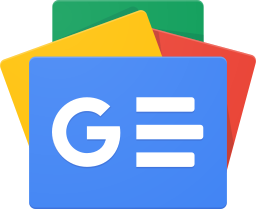 Stay up-to-date and support the site by following Bleeding Cool on Google News today!