The Geek Shopping Ninja Strikes: Harry Potter
Greetings Bleeding Coolers! Welcome to the twelfth installment of The Geek Shopping Ninja Strikes. Each week I will be your personal shopper and provide you with five delightfully geek-tastic things that might pique your interest. Sometimes, out of nowhere, I will suddenly feel the insane urge to watch all of the Harry Potter movies. Well, today was one of those days, and since I can't toss all of my work aside to watch them, I decided to make this weeks theme a Potter-iffic one!
1. Harry Potter The Marauder's Map Full/Queen Comforter from HotTopic.com.
($69.50)
You'll all remember the iconic Marauder's Map featured in the books and movies. Well, besides owning an actual one, there have been many different products that display the fun design. I actually bought a good friend of mine a phone case that has the map on it. Anyway, I thought this was one of the more unique products to purchase. Snuggle up in your bed and whisper to yourself "Mischief Managed."
2. Quidditch Tryouts Ladies' Tee from ThinkGeek.com.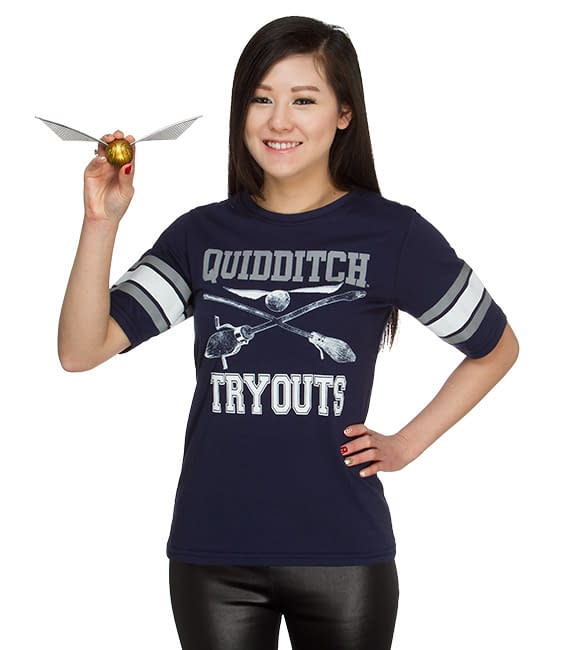 ($19.99)
There are tons and tons of Harry Potter clothing options out there. However, I've never seen one quite like this. Looks fun and comfortable. It would also satisfy your want to show the world your Quidditch pride.
3. Harry Potter The Deathly Hallows Watch from HotTopic.com.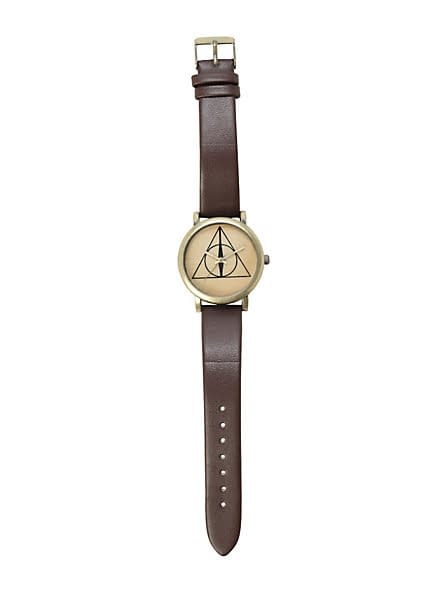 ($18.50)
It would be wrong of me to not choose something that had this memorable icon on it. To me, you can never have enough watches because they are useful and always go with different outfits. So pick one of these bad boys up and show your Potter pride!
4. Harry Potter Daily Prophet Headlines Hobo Bag from HotTopic.com.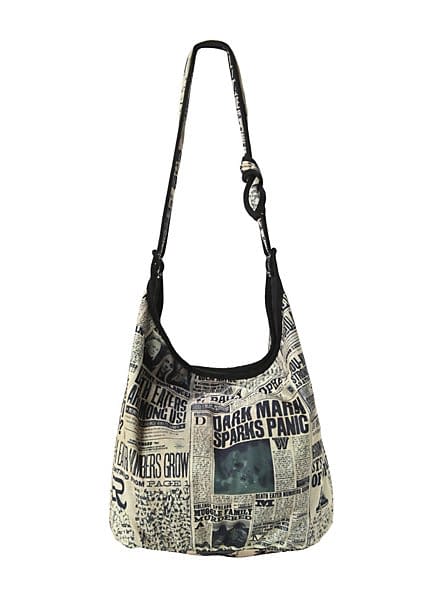 ($19.50)
I don't care what anyone says, this bag is cool! It's my dream to be able to buy a copy of the Daily Prophet and read the headlines while the photos move on the page. For now, I will settle for this bag.
5. Harry Potter Luck Necklace from ThinkGeek.com.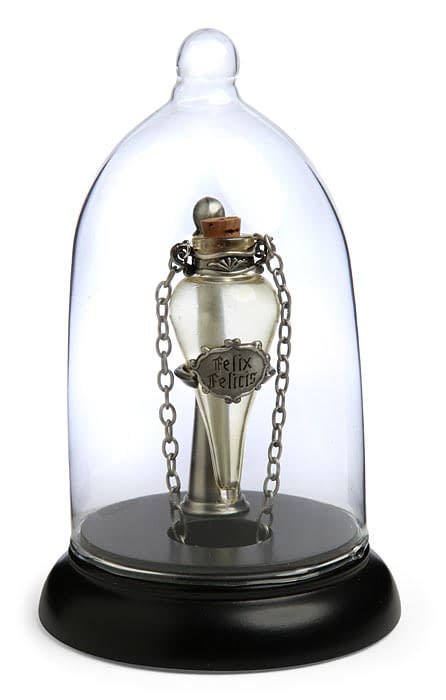 ($39.99)
Okay, I saved the best for last. When I first stumbled upon the title "Harry Potter Luck Necklace," I was unsure what it was. But, when I clicked the link and realized, my eyes nearly popped out of my head with excitement! We all need some Felix Felicis hanging around our necks! Oh, and for your viewing pleasure…I've posted the video that shows Harry under the influence below.
[youtube]https://www.youtube.com/watch?v=gxVQNbJLfss[/youtube]
Thanks for joining me on Bleeding Cool for the twelfth installment of The Geek Shopping Ninja Strikes! I hope you'll join me next week for another round of tempting merchandise ideas. If there's a particular theme you'd like to see featured on The Geek Shopping Ninja Strikes!, send me a tweet @AWritersWay!