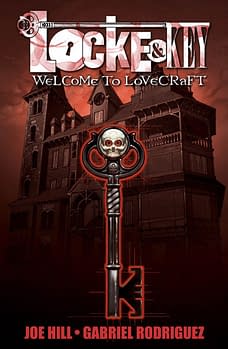 Following on from the Three Hundred and Two Hundred Dollar Club runaround eBay, here's a look at modern day comic books that have recently sold copies for over a hundred and fifty dollars. All raw copies, no slabbing here, no variant covers, no artificial collect-ability, just the standard books that, if you have them in your collection, could pay your rent for a few months.
And yes, again, one series continues to dominate.
Walking Dead #7 – $184
Walking Dead #5 – $182
Walking Dead #53 (1st Abraham) – $177
Epic Illustrated #3 – $167 – the very first appearance of Dreadstar, now with lots of movie buzz, especially in the wake of Guardians Of The Galaxy.
Teenage Mutant Ninja Turtles #2 – $165
New Teen Titans #2 – $162-first Deathstroke, as recently seen in Arrow. A massive increase this one.
The Goon #1 – $153 – fallen in value from a couple of years ago, but movie news keeps this up there.
Dime Press #4 – $152 – a very early Hellboy appearance still performs.
Invincible #1 – $150 – its not just one Robert Kirkman comic on this list.
Miracleman #15 – $150 – even with the upcoming reprint, this superhero event of destruction keeps its value.
Locke & Key $1 – $150 – a big boost for this,even though the series never happened.
Guardians Of The Galaxy #1 (2008) –$150 – the first appearance of the Guardians that the movie is most based on, from their DNA origins.
Enjoyed this article? Share it!