Posted in: Recent Updates | Tagged:
---
How Will Apple's Tablet Affect Comics? Weasel, ComicZeal, Graphic.Ly, LongBox, Robot Comics, ComicRack And Comixology Speak Out
The Apple iSlate/iTablet is expected to be announced later this week.
Jim Shelley has interviewed a number of movers and shakers in the emerging digital comic book field about the emergence of the device, its effect and how they are planning to answer the challenge. More tomorrow…
Jim Shelley: Could you introduce yourself and your software to Bleeding Cool readers and tell us what short term and long term impact do you believe such a device might have on the Comic industry? Mike Meyer
Weasel Floss Studios
Former publisher of Twist and Shout Comics, we published "Dirtbag" and "The X-Flies". Now part of Weasel Floss Studios, providing entertainment apps such as iBuddha and GameShow, and our first iPhone comic app, 'Watchmensch.' To support Watchmensch, we built a reader we call the 'Weasel Reader,' which we plan to offer to anyone who wants to put their comic on the iPhone as a standalone app. I've got other services in the pipeline as well, once we get established more.
If Apple does it right, you'll actually be able to find comics easily on the device, see a preview of the material and instantly buy it. I suspect Apple will have some demands on the price tiering, but their business terms for iPhone apps are quite good, a big improvement over other mobile platforms, and you have a big audience with disposable income buying this stuff. Apple likes the pricing tiers kept simple, so expect a comic to generally sell for 99 cents, collections at higher prices. Publishers are going to have to get used to that, but they stand to make a lot more money from this audience and reach people who don't shop in comics stores. It could really turn comics on its head, and it's also a platform where print comics, more interactive comics, and motion comics will be competing side-by-side. You'll see some interesting evolution of the form.
In the short run, there's going to be quite a scramble to get content up on the platform. You have a lot of people out there who are capable of supporting this new device, though. Apple has made sure of that by creating the current Gold Rush on the App Store. In the long run, what we all want is the ability to read every comic ever made. I'd love to go back and read the cheesy old Superman comics I bought in the 60s, for example, and the Disney stuff from that era, too. There's a lot of other stuff I'd love to explore, but I'm not going to go to a shop and thumb through a bunch of back issues to do it, and I'm certainly not going to pay collectors prices. Getting publishers to understand the business opportunity there will be the tough part.
--- Emiliano Molina
Bitolithic Software
I am the owner and developer at bitolithic, we published the first comic reader to make it on iPhone App Store, ComicZeal Comic Reader, which has gone on to become the best rated and most popular comic reader on the iPhone.
That will be up to the Comic industry.
It's important that it learns to provide content that is well suited to the device in its presentation and price. If the comics industry adapts well then I think we'll see the following:
– Better access for independent comic creators with stories that can be told in a few issues. – Publishers that add value to the reader, they may do this by providing well suited recommendations for another comic when they finish reading an issue, they'll have a rating system, previews and specials designed to bring new readers to the fold and introduce existing readers to products they may not know about.
– Publishers that add value to authors, they can do this by, first of all, optimizing their operations. It doesn't cost much to publish comics digitally so the fist thing I'd expect to see better pay for authors. Publishers should also actively promote authors through advertising in other comics, something that if done properly would benefit the reader, author and publisher.
--- Micah Baldwin
Graphic.Ly
Graphic.ly provides an immersive social experience and marketplace around digital comics and associated merchandise. We see Graphic.ly as a place for all people that, like us, love the art and story telling that lives within the pages of a comic book or graphic novel, and enjoy nothing more than sharing that enthusiasm with their friends. Graphic.ly will allows publishers, creators and readers to come together and directly interact in new and innovative ways.
It really depends on the uplift. Some people are equating a tablet device to be what the ipod was to music. Publishing is a very different world than music, and comics, specifically are different than many publications. If the tablets drive more comic book readership, then they are a huge boon. Otherwise, they are just another form factor.
--- Rantz Hoseley
LongBox Digital
LongBox Digital is a free, application-based platform for the secure distribution, sale, and enjoyment of comic in digital form. It's hardware & device independent, allowing it to run on personal computers, eReaders, handhelds and game systems. We let users purchase single issue comics, title-specific subscriptions, or download free advertiser-sponsored titles. Once downloaded, LBX content can be read without an internet connection and shared across your other authorized devices. Additionally, the .LBX format allows for value-added enhanced features, giving creators and publishers the ability to associate audio, video, text, storefront hyperlinks, etc on a per book, per-page, or even per-panel basis. It's the culmination of 3+ years of work and single-minded drive by a team that has 25+ years of experience of developing software for business, entertainment and education on Mac, PC, game systems, handhelds and the like… lead by some nut with 20 years experience in the comic industry, and a Harvey and Eisner Award to his name, who detoured for 15 years in videogames as a creative director.
I think, like the mainstream acceptance of smartphones and PMPs that the iPhone and iPod helped usher in, any Apple tablet will likely broaden the mainstream acceptance of an oversized touchscreen device as a viable entertainment delivery system. If that acceptance increases, it only benefits the comic industry… especially when you're talking about color screens. Text and B & W are handled competently by eInk, but if you've got a color screen, you want something visually lush to look at… to show off to your friends. There's a generally held belief by many members of the game industry that Myst was such a big seller because it was one of the first games on CD Rom, and allowed folks to show off 'look what my idiotically expensive CD Rom drive can do! It's for more than just playing music!' It's the same whether you're talking game systems or, the HD DVD vs Blu Ray faceoff… content is king, and content drives hardware adoption rates… There's lots of ways to watch movies, play games… comics are kind of uniquely positioned to take advantage, and shine, on tablet devices.
--- Hermes Pique
Robot Comics
I'm the Director of Robot Comics, mobile comics publisher. Among our titles are Ubunchu, Valentine, Robot 13, Jesus Hates Zombies, Erfworld and Cory Doctorow's Futuristic Tales of the Here and Now. Our most popular software is Droid Comic Viewer, the leading CBR/CBZ comic viewer for Android mobiles.
There seems to be a lot of buzz amidst traditional comic book publishers about the iTablet. I think part of the charm is that most will be able to port their inventory with very little investment. Because of this buzz, the iTablet will make these publishers think more about digital distribution, and hopefully something good will come out of it.
However, you can't ignore the fact that the iTablet will not have the reach that the iPhone and iPod touch had/have. It'll probably cost a lot more and there won't be carriers with plans to reduce its perceived cost. Like, say I wanted to be able to buy the iTablet for $99 with a two-year contract with AT&T. There likely won't be any offers like that, as there are with iPhones. Additionally, it won't be as comfortable and safe to carry around. I read comics on the subway, and I wouldn't dare to carry an iTablet with me. It will have an audience, but I don't expect it to sell 22 millions units, like the iPhone has.
--- Markus Eisenstoeck
ComicRack
I'm a software developer and comic fan from Austria. ComicRack is an eComic reader for the Windows Platform. It gives users an easy to navigate, iTunes like environment to read comic archive files.. So it has a first class reader (with hardware acceleration, high quality filters etc) and an integrated database for reading lists.
I think comic fans like to have the paper product in their hands, even more than book readers. So eComic are currently limited to the few electronic publishers thankfully available now and of course the eComics from "gray" sources mostly used in countries where the original paper versions are not available (the manga scene comes to mind).
In the long term everything will be going digital. There will still be "paper" based products in 10-20 years, and they will still have their buyers. Even today some people still buy plastic records. Of course the readers will look quite different compared to the still very computer based designs of today (ePaper comes to mind).
--- Rich Johnston
Bleeding Cool
I write about comics for Bleeding Cool, write the occasional comic book when I have to and have a couple available digitally. But mostly I read them. In print. From a shop.
The device will represent yet another outlet, but it may cannibalise the existing comic book market that goes to the comic shop on a weekly basis, if a similar weekly serialised system is replicated.
I was one of the first people to report openly about the illegal torrenting of comics and a chunk of that audience are using this system purely for convenience. Some may be attracted back to the right side of the law by paying for high quality version of what they're already receiving, on such a device.
I'm also aware of a significiant group of high spenders and early adopters who currently use direct market shops and would instantly switch their buying habit online given a legal, convenient option.
This may have a small impact, say, an instant 10% reduction in comic shop readers – but that is enough of an impact to close down a large percentage of the existing direct market stores, which is still providing the backbone to non-manga comics sales in the US.
So while a move to digital may benefit the comics industry if a revenue model is maintained, the loss of many comic shops, serving customers who can't or don't want to read comics on an iSlate. may cripple it.
There's a balancing act to be performed here, and I'm not sure if we're up to the task.
--- David Steinberger
Comics by comiXology is the leading mobile comics platform on the iPhone. Our patent-pending "Guided View" is the closest to reading a real comic on your iPhone. We're the only solution that also connects to retailers, as we provide services for brick-and-mortar stores as well. comiXology is a comic ecosystem where you can connect to your favorite comics any way you want, print, digital, or both.
There's been a distribution problem in comics for so long, we firmly believe that the industry can grow with digital comics, both in print and digitally. Introducing people to comics digitally is a great way to get people hooked for the long term.
Continued tomorrow…
---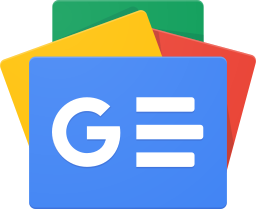 Stay up-to-date and support the site by following Bleeding Cool on Google News today!