HTMLComics Shut Down By FBI – And It's My Fault, Apparently HTMLComics was a site that, quite illegally, published classic comics in a digital format for streaming on your computer. For some it was a resource, for others a legal pain in the neck, for others a source of harassment. It existed for around a year before I wrote about it, and I'd previously seen reports on other sites.
But apparently, according to collective wisdom, it was this Bleeding Cool article that demanded legal action be taken.
A group action by Marvel Comics, DC Comics, Dark Horse Comics, Bongo Comics, Archie Comics, Conan Properties Int'l LLC, Mirage Studios Inc., and United Media with the FBI saw the site taken down, its contents seized and it owner named and shamed. I'll get to their press statement in a bit.
But notice there's a prominent missing name in that list of publishers. Image Comics.
At the end of March, Erik Larsen started the thread "The greatest comic book website on the face of the earth!" with the post;
I dunno if I should be saying anything about this or not. It's only a matter of time before the guy gets shut down but I can't say enough good things about http://www.htmlComics.com

While you can't download old comics–there are thousands of them there which you can read. It's an online library of sorts. His legal disclaimer is on pretty shaky grounds–I'm not sure anybody's lawyer is going to buy it. When I was informed that he had Savage Dragon up through #145 and a mess of my other books I had him removed and now I have some regrets about doing it. I've spent some time going through a lot of these books and it is an incredible resource. You could literally sit and read comics for years and never finish.

The site is far from complete. Some titles have every issue–some have just a handful–but holy crap–what an amazing site.

Read 'em while they're up there.
—
The thing is–a lot of this stuff IS in print and will be in print, conceivably, a person might decide NOT to plunk down $60 for the recent Tales to Astonish Marvel Masterwork because they can read it whenever they want–online. Same applies to any other books. And unlike a real library–it's right there on your computer and there's no limit as to how long you can read the books. Unlike back issues–these will never get beat up or lose value–and for those who don't care to have a houseful of paper–well, there you go–every comic book you'd ever want to read free of charge!

I have no interest in seeking out modern comics for the most part–the ones I'm interested in I have already–but it's awesome to be able to read Boy Commandos from the back of Detective Comics and all of the old monster and romance comics from the '40s and '50s.
—
Should the guy with the copy of Silver Streak Comics #7 really be the only person with access to that comic book? With few available copies of many of the books on the site–should we all be forced to pay exorbitant prices in order to read those comics? The publisher was paid. The creators were paid. Why should the few guys who own hard copies of these comics be able to extort money from those who just want to flip through their pages? And really–for books in the public domain–there is no reason, legally or ethically for that to be the case. For comics not in the public domain–it's a little different.

I was buying into the library defense. You can check out books–even comics–from a library and read them but not own them. Same deal here. Thing is–with an easy way of downloading said books that's less defendable. And with a Library you do have to actually make some effort to go there and if they don't have a book order it and wait–it's not immediate the way this is.

But really–it should be the copyright holder making that call–if there is one. If DC wants to clamp down on this–they should do it–ditto Marvel and the others.

The Grateful Dead were all about just letting folks do what they will. They just let folks record their concerts and share those recordings and sell them and whatnot–but that was their call–it wasn't forced on them. If everybody opted to give this online library a free pass–that would be okay too. It's kind of a shame that there is a way to download stuff–it makes it that much less defensible–but even so–it's not that different given the fact that you can simply visit the site anytime you want to see the same material.

I'm really torn. On one hand I would hate to see creators getting nothing for their effort–on the other that's how libraries work and somebody did buy the books at one point. I don't feel that the guy who purchased a book on the secondary market has any legal or moral right to control that material but I dunno.

There are an awful lot of books that I own that I've just read once and now they're littering my home. Comics are hard to dispose of. I have a hard time giving away books I've spent thousands of dollars on–at the same time they are crowding me out of my home and there aren't a lot of people willing to buy these things.

Ghaa–that was all over the place. I hope there was a point in there somewhere.
—
At which point it was pointed out that I'd written a piece on Bleeding Cool.
The site is down now. Thanks, Rich.

@#$%!
With commentators adding
Rich Johnston is a douche.
Because, apparently a comic creator writing about a site on a message board read by thousands is less douchy that writing on a blog read by thousands…
Anyway, when asked about Image's absence, Larsen wrote;
Our lawyer contacted the owner of the site long before the consortium was assembled. We'd already said our piece and taken action. The site was actually shut down for a couple days until it was put back up. As far as I know we were not contacted by the consortium.

And regardless of its legality–it was still an awesome site. Sure, the library defense was on shaky legal ground but it did work something like one–you could see books but not own them. I enjoyed it as a fan even though I knew it was unlikely to be long for this world. And there are plenty of legitimate music sites where you can hear full songs but not download them, including youtube–so there does seem to be a gray area there.
And Erik has a point here. There is a British TV download site, UKNova, that has a policy of putting up torrent files – but explictly only shows that haven't been released on DVD or commercial download. They only deal in the stuff that you just can't buy – from Charlie Brooker's Screenwipe to the Spike Milligan/Peter Sellers tomfoolery from the sixties. It's possibly if HTMLComics hadn't made comics still in print for download, and removed them when they came into print, that they could have been ignored – just as the British TV industry ignores, and indeed uses, UKNova.
But as to that press release, a few points are worthy of comment.
Htmlcomics was believed to have been the largest, best-known and most easily accessible website of its kind
So it takes a Bleeding Cool article to draw attention to it?
producing rampant copyright infringement on a daily basis and depriving artists and publishers of hard-earned and much-needed revenue
Much of the work was out of print. And it may also be worth pointing out that Marvel Comics' own digital offerings pay no royalties to the creators.
Ridding the Internet of such a large source of pirated content is a major victory for the comic industry and the publishing industry in general.
Bollocks. It's being painted as this vast victory against pirates. HTMLComics was a tiny tiny drop in the ocean compared to the vast majority of pirated comics, created by the DCP and Minutemen massives, and distributed by file hosting services and torrent files. And yet neither Marvel nor DC nor anyone has tackled that issue. When any sites are taken down, the system just circumvents and business is resumed rapidly.
Unless that kind of thing is addressed, taking down easy targets such as this one is just window dressing, rearranging the deck chairs, accomplishing nothing but creating bad will.
---
---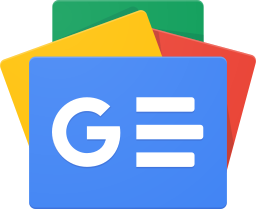 Stay up-to-date and support the site by following Bleeding Cool on Google News today!