Posted in: Comics, Recent Updates | Tagged: hydra, joe, joseph, julian assange, marvel, shield, wikileaks
---
It's Real-Life S.H.I.E.L.D. Vs Hydra!!! (UPDATE)
Time Magazine just compared Wikileaks with the mythological Hydra. As in, "cut off a head and another will take its place".
Bloody hell, folks, it's SHIELD vs Hydra.
You know, despite Wikileaks having my general sympathy and support over this matter, Julian Assange does look like an evil villain doesn't he?
I get the feeling the main reason he's in favour of transparency, because he's pretty transparent himself.
UPDATE: And now the most ironic press release of the year, courtesy of the US government.
U.S. to Host World Press Freedom Day in 2011

Philip J. Crowley
Assistant Secretary, Bureau of Public Affairs

Washington, DC

December 7, 2010

---

The United States is pleased to announce that it will host UNESCO's World Press Freedom Day event in 2011, from May 1 – May 3 in Washington, D.C. UNESCO is the only UN agency with the mandate to promote freedom of expression and its corollary, freedom of the press.

The theme for next year's commemoration will be 21st Century Media: New Frontiers, New Barriers. The United States places technology and innovation at the forefront of its diplomatic and development efforts. New media has empowered citizens around the world to report on their circumstances, express opinions on world events, and exchange information in environments sometimes hostile to such exercises of individuals' right to freedom of expression. At the same time, we are concerned about the determination of some governments to censor and silence individuals, and to restrict the free flow of information. We mark events such as World Press Freedom Day in the context of our enduring commitment to support and expand press freedom and the free flow of information in this digital age.

Highlighting the many events surrounding the celebration will be the awarding of the UNESCO Guillermo Cano World Press Freedom Prize at the National Press Club on May 3rd. This prize, determined by an independent jury of international journalists, honors a person, organization or institution that has notably contributed to the defense and/or promotion of press freedom, especially where risks have been undertaken.

The Newseum will host the first two days of events, which will engage a broad array of media professionals, students, and citizen reporters on themes that address the status of new media and internet freedom, and challenges and opportunities faced by media in our rapidly changing world.

The State Department looks forward to working with UNESCO and the U.S. executive committee spearheaded by the Center for International Media Assistance at the National Endowment for Democracy, IREX, and the United Nations Foundation and the many civil society organizations they have brought together in support of the organization of events unfolding in Washington.

For further information regarding World Press Freedom Day Events for program content, please visit the World Press Freedom Facebook page http://www.connect.connect.facebook.com/WPFD2011
Press Statement
---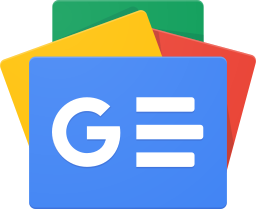 Stay up-to-date and support the site by following Bleeding Cool on Google News today!