Live(ish) From The Games Shop: Transformers Rise Of The Dark Spark, Sniper Elite III, Farming Simulator 14, Xblaze/BlazBlue
By Jared Cornelius
Welcome back to Live(ish) From The Games Shop. Another week of the summer lull continues, but fortunately for you the Steam Summer Sale is on, so there'll be cheap PC titles on sale until the 30th. As for our actual new releases, most of the PC games have basically moved out of the way because of the sale, and our retail products are a little niche, so let's dive in head first with this: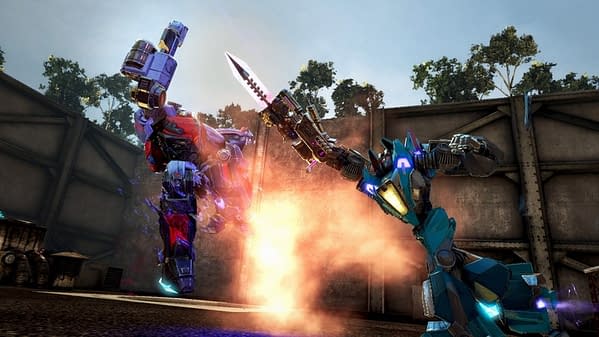 Transformers: Rise of The Dark Spark, continues Activision's video game run of the popular toy franchise. Featuring a mashed up universe of the previous video games and the current movie, the story has the warring Decepticons and Autobots fighting over a magical MacGuffin called the "Dark Spark". The game purports to have over 40 playable characters, multiplayer, and an advanced unlock system. The biggest bullet point of course is being able to change from vehicle to robot at any time, but that would defeat the idea of a Transformers game if you couldn't. I really enjoyed the Fall of and War For Cybertron games by developer High Moon Studios, unfortunately Rise of The Dark Spark is from Activision house developer Edge of Reality. They're not a bad studio per-say but I haven't heard a whole lot about Rise of The Dark Spark in general, and nothing that makes it sound better than War For Cybertron. As with all video game tie-ins be wary and maybe wait for the reviews. Transformers Rise of The Dark Spark is available on everything but the Wii U and PlayStation Vita on Tuesday. Now I usually don't do a separate write up for a handheld version, but the 3DS version is different enough to warrant a quick mention. Transformers: Rise of The Dark Spark for the 3DS is an isometric tactical game in the same vain as Advance Wars or Fire Emblem. It's basically the same story, but with 50 characters, 30 plus levels, and that so sweet strategy game goodness. Again I have no idea if it's good or not, but this version is by the 2D wizards over at Wayforwad Technologies, so if anyone can pull off a good licensed game it's them. Transformers Rise of The Dark Spark 3DS was released on Tuesday.
Do you want slavish realism in when your virtually murdering people? Well UK studio Rebellion has you covered with Sniper Elite III. Set in North Africa during World War II do battle against the Nazis in an effort to sabotage a super weapon that could turn the tides of war. With elements of stealth and planning, Sniper Elite III has sniping down to a science, taking wind, gravity, heart rate, and breathing into consideration when firing your weapon. It's also got a slate of multiplayer and co-op features, a kill cam very reminiscent of the recent Mortal Kombat games, and huge sprawling environments with primary and secondary objectives to achieve. Sniper Elite III is available on Friday on Steam and other downloading services.
Ever dreamed of leaving your day job behind for the simple farm life? Well with Farming Simulator 14 you don't have to. Described as the world's best farming simulator, with bullet points that include new animals and crops, American style farming environment, and larger tractors. It sounds like this one is for the Harvest Moon crowd, but a little more hardcore. Kidding aside I've heard this is one for the hardest of hardcore strategy gamers. Farming Simulator 14 is out Tuesday on PlayStation Vita and 3DS, also if you get to it on time, Farming Simulator 13 is half off in the yearly Steam Summer Sale.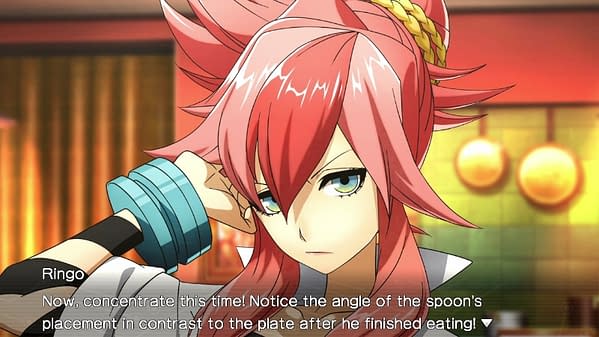 These next two titles are interconnected so bear with me, Xblaze: Code Embryo is a visual novel from Askys Games set in the BlazBlue universe. A guy is attacked by a mysterious stranger with powers, and is saved by a pretty anime lady whose tells him they have some important destiny nonsense. Xblaze features multiple paths and endings and features tie-ins to the BlazBlue fighting games. If you played and enjoyed DanganRonpa: Trigger Happy Havoc on the PlayStation Vita this might be for you. Xblaze: Code Embryo is available Tuesday on PlayStation 3 and PlayStation Vita.
Conversely, BlazBlue Chrono Phantasm is available on PlayStation Vita this week. The 2D fighting game from Askys Games and veteran fighting game studio Arc System Works features five new characters, new story content, and the traditional slate of fighting game modes like story and survival. Arc System Works was famous for the Guilty Gear series of games, and had an excellent showing at E3 this year with a next gen version, so this might be the title to whet your appetite for their next iteration. BlazBlue Chrono Phantasm is a mouthful and available Tuesday on PlayStation Vita, a PlayStation 3 version is also out now.
Another tough week to come up with releases, but with the summer sale on Steam, there's really no shortage of games, so far I've picked up Slender The Arrival and Betrayer and I'm anticipating spending a lot more money this week and with so many titles everyday there's something for everybody. Keep your eyes on Bleeding Cool for my coverage of Wizard World Philly where I talked to some amazing people and gave out donuts to famous creators. You can also check out my other regular column, Typing on The Dead, Bleeding Cool's Walking Dead recap.
Jared Cornelius is some guy from New Jersey's coast who's got too many games to play, if you'd like to let him know about your backlog, contact him on Twitter @John_Laryngitis