Mark Waid Legal Response to Richard Meyer's Defamation and Tortious Interference Lawsuit
A lot has happened since Bleeding Cool first broke the news that Comicsgater Richard Meyer was suing comic book writer, editor and publisher Mark Waid, claiming defamation and tortious interference over Antarctic Press no longer publishing Meyer's Jawbreakers graphic novel.
Waid launched a GoFundMe campaign to raise money for his legal fight, with a fee set at the same amount Meyer was claiming in his suit for tortious interference (the defamation aspect is unlimited). It has currently raised $76,168 of its $75,000 goal from 1,747 people in 8 days with donors including Neil Gaiman, Kurt Busiek, Dan Slott and Yanick Paquette. Comic book creator Matt Miner offered free copies to anyone who donated $15 or more. Waid has stated that any money remaining will be donated to 'an appropriate anti-harassment fund'.
In response, fellow Comicsgater Ethan Van Sciver set up a rival legal fees fundraiser for Richard Meyer. It has currently raised $94,475 of a $100,000 goal, from 1,301 people in 5 days, including Van Sciver, James Hudnall, Chuck Dixon, an anonymous single donation of $12,000, and people calling themselves Mark Waid's Butt Plug, Mark Waid's Mom and Mark Waid's Therapist. Van Sciver recounts the details of the lawsuit, stating,
Your donations will be used to pay lawyers to make sure this case goes to trial, so that Richard doesn't have to settle the case quietly due to a lack of funds.
Waid's fundraiser has received many negative comments, with Waid stating,
(Here's a short list of the things I've learned about myself by reading the comments: Apparently, I'm a millionaire. Evidently, I was once in business with an African-American woman. I'm surprised to learn that I made some phone calls to some unnamed university in Scotland and got a woman thrown out three weeks before graduation–AND drove her unnamed husband to three suicide attempts. AND it turns out I had a wife, so screw all of you for not sending me a wedding gift. There's so much more, I'm tempted to publish it as an anthology stretch goal.)

I've deleted exactly one ugly comment, aimed at others. The rest, I'm leaving untouched so you can see for yourself the sort of hate and harassment I'm having to lawyer up against–and *I'm a straight white man.* This is nothing compared to what women, people of color, and the LGBTQ+ community receive every day from ComicsGate's representatives. Think about that.
In the light of this case, Mark Waid has also seen other allegations made against him in the wake of this lawsuit. Shannon Pierce-Outlaw posted on behalf of herself and her husband, Mark Waid's previous business partner Jason Pierce over the ownership of the comic store Alter Ego Comics in Muncie, Indiana, later Aw Yeah Comics Muncie, that Jason was pushed out of the business.
Waid has not yet responded to these allegations. But at the time, Waid seemed to indicate there were a number of other factors in the change, notably previous debts held against the store.
Regarding the original defamation and tortious interference lawsuit, Mark Waid's lawyers have responded with the Defendant's Motion to Dismiss for Lack of Personal Jurisdiction, and a Declaration of Mark Waid in Support of that motion. This filing essentially states that the case should not have been brought in the state of Texas as Waid has no business or business interests in that state.
Waid's lawyer Mark Zaid has also posted on social media, 'if the Plaintiff wants to actually choose the right court elsewhere in the US I'll be there. No matter where that is, I'll be there.' Well, from Van Sciver's fundraiser, and his own crowdfunding for Jawbreakers, Meyer may just have the finances to do that now.
The response repeats the Texas jurisdiction argument throughout, but also mentions that the decision of Antarctic Press not to publish Meyer's crowdfunded graphic novel Jawbreakers was down to Meyer's actions, not those of Mark Waid. Bleeding Cool's article 'No Enemy But Peace' detailing some of of those statements is also cited in the defence. It is claimed that other people also called the publisher and that 'by the time Mr. Waid had spoken to Antarctic Press, the publisher indicated it had already decided to sever ties with Plaintiff, because it had learned more about his conduct and unfavorable reputation.'
Meyer briefly deleted his Twitter account before restoring it with tens of thousands of tweets cut back to a few hundred, mostly regarding his own publishing concerns. These include tweets mentioned in the legal response, thus;
"Can anyone name me a female comic book writer in American comics who is: –actually a woman; –not SJW; –doesn't insult or attack customers; –at least moderate in talent."
Calling someone a "Retard" who had expressed the view that there are "different kinds of artists to do … different kinds of art."
"The DC Writers Workshop had only 8 people in it. And 1 was trans. And another was 'non-binary.' This isn't business…which hires on merit. This is a modern day carnival. See the Bearded Lady. See the Dog boy."
"This is literally a picture of the end of Marvel….A woman with no comic book experience hired for her plumbing. A minstrel show diva…."
"[A woman] was hired for an editor position even though she has the resume of a summer intern because BEWBS."
He referred to well-known author Ta-Nahesi Coates as a "race hustler."
The response concludes by stating 'Defendant Mark Waid prays that this Court dismiss Plaintiff's claims and therefore this lawsuit, pursuant to Fed. R. Civ. P 12(b)(2). Mr. Waid further prays for such other and further relief to which he may be justly entitled, at law or in equity.'
The documents are embedded below.
---
---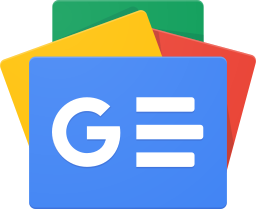 Stay up-to-date and support the site by following Bleeding Cool on Google News today!