'Marketing Is A Full Time Job' – Expert Advice On How To Publicize Your Project
By Michele Brittany, a West Coast Bleeding Cool Correspondent
If you have a project,in mind or are in the process of developing it, then you know that at some point, you will need to promote your project to the public. Former Director of Fan Relations for LucasFilm (1977-1980) Craig Miller, founder of Quixotic Transmedia Joe LeFavi and Executive Director of Malena Public Relations Molly Celaschi hosted the panel Publicizing Your Project at the recent Stan Lee's Comikaze held at the Los Angeles Convention Center at the beginning of this month.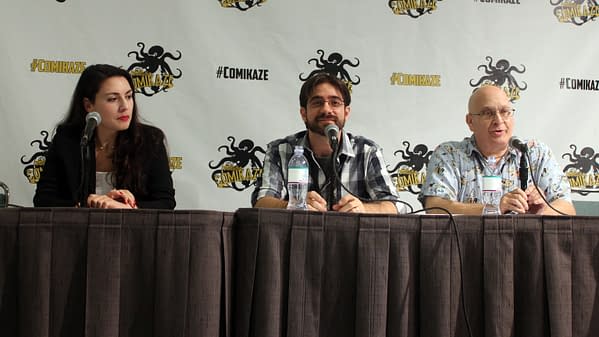 Miller started the hour stating that he, LeFavi and Celaschi would speak in generic terms because "publicity is publicity" and the "concepts are the same but outlets might be different. He said that he and the other two panelists would go over methodologies and then leave some time so audience members could ask specific questions.
"Know your target," LeFavi advised and "work with them by integrating within those communities." Celaschi explained that it was crucial to hone into the core target audience, but it was important to also include the wider intended audience. Miller added that once the target is identified, look at alternative audiences that don't impose on the target audience. For the film Excalibur, for example, his team reached out to Bride magazine to spotlight the wedding sequence of the film. LeFavi suggested that if you are stuck trying to identify your target audience, then look for examples of similar projects. Check who they are targeting, so you can hone in on your intended and extended audiences.
Once you have your audience defined, Miller said to review what websites you regularly go to for ready-made project support. If you are not posting reviews or participating in the forums, now is the time to do so. Per LeFavi, you build creditability and integrity while displaying your knowledge of the subject.
If you thought your project was a lot of work, Miller reveals that you will need to spend as much time on marketing as you did on your project. It's important that you invest your time and imagination. Per Celaschi, "marketing is a full time job" and you cannot just put the project out there and expect it to do well. She said that you need to plan ahead and strategize your marketing effort.
LeFavi mentioned taking a look at industry statistics for guidance. For example, Pew Research Center and Forrester Research provides stats on video usage for marketing, such as how long the video should be to be most effective at conveying your message. This led to the concept of push/pull of advertising.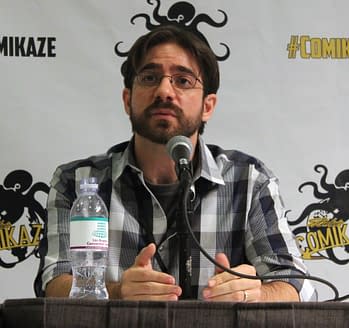 Miller explained that push advertising include techniques of putting something out to the public that announces a product. One example would be using a sign up email so the person will be on the mailing list to be the first to find out more about the product. Pull advertising, on the other hand, targets the intended audience at the right time and pulls them to the product. In addition, Miller encouraged those with projects to get people to carry the torch for one's project. And, don't forget to ask for feedback and comments, which can be very helpful.
The panelists had some other tips. LeFavi advised looking at logarithm logic so you can work it to your advantage. Celaschi advocated press releases. She pointed out that having a strong subject line is crucial as well as making them personalized. For instance, reference the link between yourself and to the person you are writing. And, write in a conversational tone as though you are talking with them. LeFavi added reaching out to writers and reviewers that are second and third tier because the reviews those individuals write may catch the eye of first tier editors.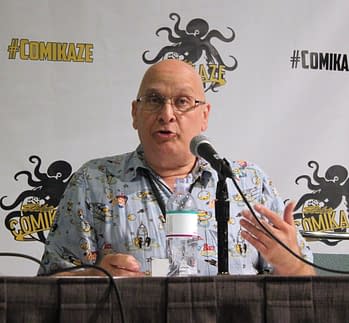 Remember those similar projects you looked at to determine your target audience? Miller said to reach out to them and see about collaborating marketing efforts. For instance, promote their project in your social media network in return for their promoting your project.
There was a little time left for audience members to ask the panelists for publicity advice. For instance, one person wanted to organize a comic con and another person asked about reaching the pre-teen group with a book. In both cases, one way to promote business is to balance giving away some free space at the con and free content for the book in order to bring in interest. For the con idea, LeFavi stated the person should tell how the con would be different from all the other cons. Celaschi advised targeting those who will buy the pre-teen book and she suggested applying for book awards.
The panelists advocated cross-marketing. Collaborate promotional efforts. Promote others who inspire you. This technique also helps with developing ties with your target audience.
One of the last questions to be asked was about how to choose a consultant. Miller said to check out who the consultant has worked with and don't be shy to say up front how much you can spend. If the prospective consultant isn't interested, it's best to know sooner than later.
And as the hour closed, Celaschi stated that if you are interested in marketing as profession, she suggested having at least a bachelor's degree if you are looking to work at one of the larger agencies, otherwise, work on smaller projects to build experience. Miller agreed and said that in addition to building experience, a person can develop a reputation. LeFavi said to be proactive with reading the marketing books too – build a foundation of knowledge and terminology.
All panel photos are courtesy of Michele Brittany.
Michele Brittany is an independent popular culture scholar and semi-professional photographer and editor of James Bond and Popular Culture: Essays on the Influence of the Fictional Superspy (McFarland & Company). She regularly posts reviews and analysis on the spy/espionage genre on her blog, Spyfi & Superspies and can be followed at Twitter @mcbrittany2014.