Posted in: Comics, Recent Updates | Tagged: Comics, dc, mattel, toys
---
Mattel, DC Comics And The Elongated Man – We Smell A Mystery! Bleeding Cool have run a number of articles on the Mattel DC Universe Infinite Earths Action Figure subscription club, the fan-led attempt for more obscure characters to be produced for a buying public.
Well, it seems like there's a limit on that obscureness. Swamp Thing is fine, Metron and his chair is positively encouraged but… Elongated Man? Only a few years ago, he was a starring part of Identity Crisis, and before that he led the Justice League Europe.
But it seems that when it comes to a figure for the line, licensee DC Comics are less than willing. Brian Isaacs spoke to Mattel's Scott Neitlich at New York Comic Con and Brian reported that DC Comics "don't feel Ralph is a significant character, not deserving of an action figure, and don't want to invest any more money into him."
UPDATE: Scott Neitlich denies he said any such thing and that Mattel have full, unrestricted rights to use Elongated M. How odd. Scot tells Bleeding Cool "Mattel in no way is banned from doing Elongated Man. In fact we have already made several Ralph figures in our DC lines. We do hope to get to him one day in the 6" line. Stay tuned!"
As a result, Brian Nelson is organising a letter writing campaign to DC Comics, namely its President Diane Nelson.
The inference is was that DC/Warners corporate is interfering with the character selection in the club and is not providing approval for certain characters that are not currently published or are not depicted in their current versions despite the fact that the collectors subscriptions' focus is on classic (including Golden, Silver and Bronze Age) DC characters.
---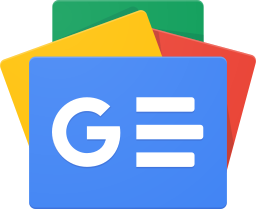 Stay up-to-date and support the site by following Bleeding Cool on Google News today!