That's one hell of a drop for such a massive book. Amazon UK are selling the massive 75 Years of DC Comics: The Art of Modern Mythmaking by Paul Leviz with Taschen Publishing for just £74.15, down form £135. It's a very desirable tome, but the price was a bit offputting for some. That should no longer be the case.
720 pages long, 15.9 pounds in weight, this is the closest thing you'll get to a comprehensive official history of the company with a huge attention to production detail, reproduced photographs, film stills and fold out timelines. Fill your boots.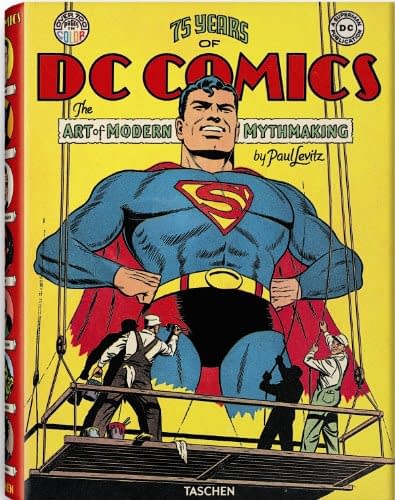 Enjoyed this article? Share it!