More Than a Feeling – Comic Creators Share Their Passion At Hartford Comic Con
By Shawn Perry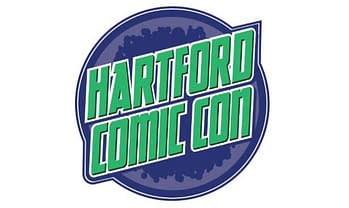 Over the past weekend I had the pleasure of meeting with a number of comic book artists and writers at Hartford Comic-Con. As I discovered, one of the advantages of attending cons in smaller cities like Hartford is that creators have more time to open up with fans. It was a thrill to have so many great conversations with so many talented creators. While a fair portion of the credit for this goes to my association with the number-one comic book authority on the web, which recently celebrated its fifth-anniversary, even more credit is due to the friendly and approachable nature of the many creators that attended the event.
More than anything else the writers and artists made the experience memorable for me just by being themselves and sharing their passions. As I lay in bed writing this twenty-four hours later I feel like my passion for the industry just got refueled with a fresh slab of plutonium right in the proverbial flux capacitor of four-color fandom.
On that carefully composed note, let me take you back…to the weekend.
Personally, I have always read more mainstream comics than independents but after this weekend I am going to make a real effort to change that because the conversations I had with the indie creators were nothing short of inspiring…and their books weren't half-bad either. Not only did they offer a wealth of candid knowledge about the industry, but many of them were positively dripping with that sort of unbridled passion you only encounter when meeting people that truly love what they do.
One of the most interesting creators I spoke to was Tony Sadanni, who recently published the third issue of his series: Return to Rander. Sadanni has been attending cons for many years and has seen their popularity grow exponentially. Now he has the distinct pleasure of attending them as a creator and finds that there are a lot of advantages to attending the smaller cons and indie shows as opposed to larger ones like SDCC and NYCC. Sadanni says:
The growth has been amazing, ten years ago cons were so much smaller with just a few mega-cons like San Diego but now you get tens of thousands of people in small cities like Hartford. [As a creator] if you go to a one of the Mega Cons like New York its tough to stand out so these smaller up-and-coming shows are a lot better. Of course in ten years this show could be mega so you have to kind of pick and choose your shows carefully based on who you are and where you are in the industry because indie comics can get lost in the 'courting Hollywood' of regular cons.
After speaking with me, Sedanni introduced me to one his friends and fellow creators: Joel Lolar. Recently, Lolar published the second of issue of his series, Forever Winter, which I have read and thought housed some great art as well as a solid story set in a wintry and desolate post-apocalyptic Boston. As Lolar explains, while the book is not a major source of personal revenue, the joy of getting to see his story published and share it with others is priceless to him:
[Making Forever Winter] has been a lot of fun. It's a story I've been working on since I was at the Joe Kubert School in 2003 and every time I finish an issue it's so rewarding. Unfortunately, doing it all myself means all the cost comes out of my own pocket so I'm happy if I break even and anything extra just goes back to printing more issues. But having the ability to tell a story that I want to tell without anybody interfering – I mean, I ask people for their opinions but mostly its all me – and getting to put something out that I am so proud of out there is so rewarding. As someone who lives for the rush of creativity and dreams of one day learning first-hand what this sort of fulfillment feels like, I was keen to learn how Lolar stays motivated as an artist in lieu of major financial benefits. In addition to attending conventions, Lolar credits being part of an artist collective as his source for support and inspiration:
Being here is definitely motivating. It's cool just to be surrounded by like-minded people and a creative atmosphere. I always feel whenever I do one of these shows my batteries get recharged. It's hard not to get inspired in this sort of environment.

I also get inspired by being part of an artist collective called Stockpile Comics. We all do our own book and it's to the point now where we've all put out one and just seeing Stockpile build over the last couple years has been really cool.

They inspire me to keep going and I hope I do the same for them.
Some of the other indie creators I had the pleasure of meeting over the weekend was the team behind comic company, Wayward Raven: Mark Frankel, Alex Sapountzis and Josh Jones. The trio talked openly about their passion for storytelling, the merits of attending conventions, and their successful Kickstarter campaign for their hit series Signs. What drives them is the desire to see their visions fulfilled and share them at events like these and with readers everywhere, as Frankel explains:
[Indie comics] take a lot of time, effort and a lot of desire. I don't think we would do it if we didn't love it. It takes time to build up your reputation. I love doing shows and talking to people – these events are great. We will definitely be back here next year.

Ya know, with storytelling, to me dead is dead…I get that [mainstream publishers] have a product to sell but I like endings and as a reader I want closure. At the end of a relationship we all want closure and I believe in finishing stories. It might hurt sometimes but hopefully nobody throws our stuff on the lawn. [Wayward Raven]
The creators of indie comics were not the only ones who enjoyed their time at Hartford Comic-Con as a number of writers and artists who work on mainstream comics also cited advantages to smaller conventions, such as Braden Lamb of BOOM! Studio's Adventure Time:
These events are a little bit less hectic and [myself and co-artist Shelli Paroline] like that…we do a number of shows around the east coast and they're sort of the same vibe. We like that we can often take time to talk to fans and encourage them to keep working on their own comics and stuff and take the time to draw little doodles for them. [Braden Lamb]
Passion is contagious and inspiration can come from any number of sources. Part of the magic of events like is that everyone, from fans to creators to journalists, gets to leave feeling fulfilled and inspired to pursue their passions. Whether you're into creating comics or simply enjoy reading them as a fan, there is nothing more empowering than getting to see something you love celebrated by like-minded people in an open and welcoming environment. Lolar was right in saying that it is hard to leave these events not feeling inspired and I can add that writing about them is a pretty powerful experience as well.
And in a very recent update post-con, I am proud to report that I recently received correspondence from Robert Shaw, co-owner of Hartford Comic Con, which confirms that HCC will return next year:
HCC was a wonderful experience with so many incredible people attending. The response exceeded our wildest expectations! We will be back and plan on making Hartford proud.
Shawn Perry is a comic book and film enthusiast striving to be here now. He currently resides in East Hartford, Connecticut. Tweet him @thesperry, follow his blog at http://shawnsthoughtsonstuff.blogspot.com/ and email him at Shawn.Perry88@gmail.com.
---
---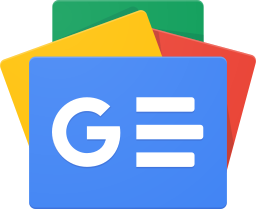 Stay up-to-date and support the site by following Bleeding Cool on Google News today!