HeroesCon has delivered some excellent sketches and commissions, here are some highlights, along with other comic and comic-related artwork from around the net, including some excellent sketches from HeroesCon. Thanks to G for pointing us to this Kermit Drive By by Alec. G also pointed us to The Runaway, via Indiana Jones by Rabitooth. Becky Cloonan sketches Belit at Heroes Con. The Walking Dead: The Last Survivors commission by Holly Laing, base on the Telltale Walking Dead game, for an upcoming fanfic. Francesco Francavilla's Sandman from Heroes Con.
Phoenix Five: Cyclops. 1st Sketch of #HeroesCon 2013 Day2! twitter.com/ToddNauck/stat…

— Todd Nauck (@ToddNauck) June 8, 2013
Todd Nauck sketches Cyclops at HeroesCon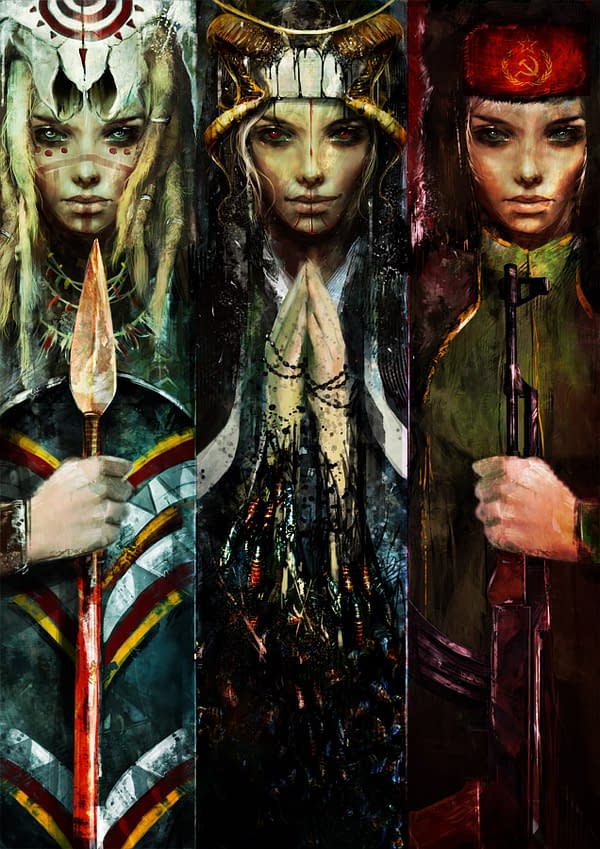 Tribe by Muju.
David Petersen sketches Rocket Racoon and Groot at Heroes Con
Rocket Raccoon Commission. #HeroesCon twitter.com/Rob_guillory/s…

— Rob Guillory (@Rob_guillory) June 10, 2013
And one from Rob Guillory. And another from techgerbil. I get the feeling that Mike Mignola must get nothing else right now… Jeff Chapman has been mashing up photos and illustration in Photoshop and creating… …images of how Supergirl might appear in the Man Of Steel livery.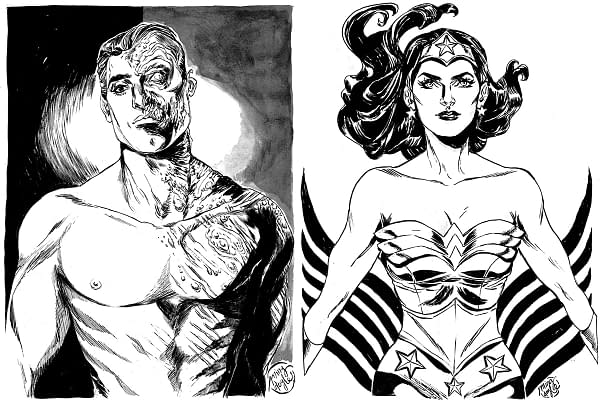 More #HeroesCon commissions. Paint brush in one hand, hair dryer in the other: twitter.com/tommyleeedward…

— Tommy Lee Edwards (@tommyleeedwards) June 5, 2013
Tommy Lee Edwards blow drying a commission…
Ming Doyle's pre-show commissions for Heroes Con
A colour pencilled War Machine from Dead Art… and the coloured pencils that drew it! Michael Sudduth draws Riverdale in cosplay…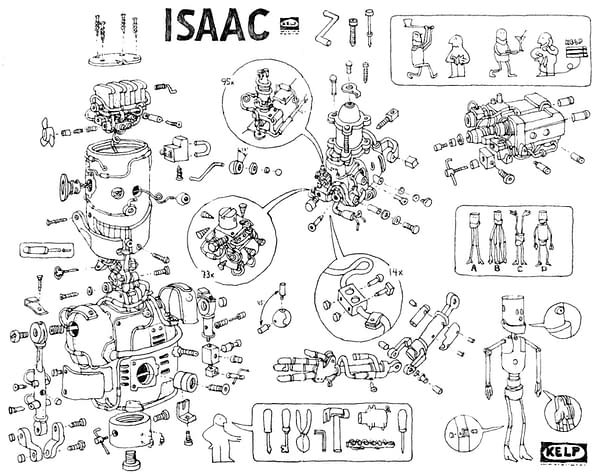 Mattias Adolfsson's robotic tribute to Isaac Asimov. Enjoyed this article? Share it!