Sunday Runaround – Mark Millar Takes On Not_Mark_Millar
StoreWatch: As part of a profile on success in the face of recession on Ventura Boulevard, Sherman Oaks, LA in The Daily News, Earth -2 gets mentioned, as well as their partnership with a certain Chief Creative Officer of DC Comics, Geoff Johns.
At Earth-2 Comics & Collectibles next door, owners Jud Meyers and Carr D'Angelo watched as demand plummeted for superheroes and villains.

But the dynamic duo – who worked long hours to serve their devoted fan base – eyed an emerging trend: The Hollywood engine, which employs many fans of comics and graphic novels, was beginning to rumble again.

And such studios as Disney and Warner Bros. had taken a keen interest in comic characters.

So they teamed up with D.C. Comics writer Geoff Johns to open up a second Earth-2 store in Northridge.

"We have faith in the business because when times are tough, people want to be entertained," D'Angelo said. "Things are up. Both stores are doing phenomenally well. Business is steady. We're building back the high numbers we (once) saw."

"When people have a regular paycheck, they get in the old habit of coming in and buying comics."
MillarWatch: There are few things quite as entertaining at the @Not_Mark_Millar twitterer right now, with statements such as
To the folks who retweet me, ask others to follow me and the like, I'll name a character in a group scene after you in my nxt Ultimate comic. They will be raped by the Hulk but it will be your name on the page. Honestly who wouldn't want to be raped to death by the Hulk in a comic?
Its a safe bet the Academy will throw out this year's nominees and just give it to me. No sense in delaying the inevitable.
I am the highest selling British comic book writer working today and still you all cannot pronounce my bloody name correctly.
Ultimate Avengers 5&6 have been done for a while, we're just waiting for the market to handle the shit we're doing in them.
Just remembered I met Jo Rowling at a cafe in Edinburgh in '94. Chatted her up convinced her to finish novel. We all know what happened next
If Kick-Ass does not out-gross Avatar I will eat my shirt and you can punch me in the throat when you see me at conventions.
My idea for a bloody Superman movie could have outgrossed the Dark Knight AND got the bloody Oscar that that half-breed Nolan couldn't get
And even referencing yours truly.
I was in NYC last week and walking down to pub to drink Garth Ennis under table, stumbled upon pregnant lady trapped in elevator… Made my way in, delivered the bugger, and still had time to embarrass that uppity paddy areshole in his own city. Retweet that @richjohnston
And Mark Millar's take?
This is so hilarious. Am sitting with family and they can't tell the diff between this and me. Awesome.
Of course it is! TVWatch: After filing for bankruptcy, German TV company TV-Toonland has sold Svetlana Chmakova's manga-adapted TV show My Life Me to Classic Media. It will air in France and Canada later this year.
PaperWatch: The Post Star pulls comics from its website, will only run them in print…
TeenageWatch: Book reviewer Jodi Chromey made a New Year's resolution to read a graphic novel every week. She's just hit the teenage memoir Awkward And Definition by Ariel Schrag.
At first I was a little disappointed in the art. It felt really comic-strip-y and amateurish. By the time I got to the tenth grade portion of the book (Definition) it made sense. Schrag actually wrote Awkward while in the ninth grade. In one chapter during her sophomore year she goes to a comic convention to sell the book. It's so awesome.
---
---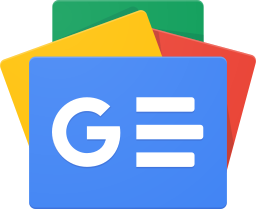 Stay up-to-date and support the site by following Bleeding Cool on Google News today!