Smallville's Sam Witwer Joins Supergirl Season 4 as Agent Liberty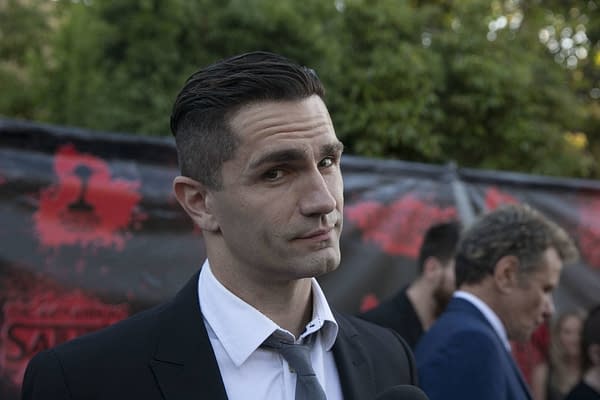 The CW's Supergirl continues its unofficial Smallville Alum Hiring Program with news that Sam Witwer (Once Upon a Time, Being Human) will be joining the super series' fourth season in the series regular role of Agent Liberty, a character who originally appeared in the DC Comics comic book universe.
Witwer's casting represents another casting change in past months for the series, developed by Ali Adler, Greg Berlanti, and Andrew Kreisberg: Chris Wood and Jeremy Jordan left the series at the end of season 3 (though Jordan is expected to recur); while Jesse Rath (Brainiac 5) was promoted to series regular for the upcoming season.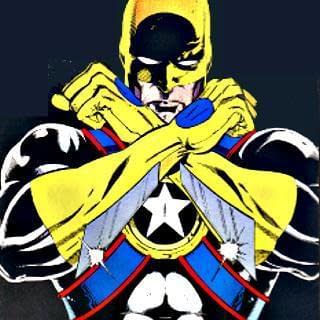 The CW's version of Agent Liberty is the ruthless and terrifying founder and figurehead of Children of Liberty, a hate group that supports a human-first world order. He's a brilliant orator in the guise of a family man, with his scariest "power" being how easily he can convince people that he's right. Considering Supergirl (Melissa Benoist) and the DEO are big fans of the idea of everyone playing nice with one another, it's pretty clear that there's some serious conflict ahead.
Having played Doomsday on Smallville season 8, Witwer is actually the third actor from the series to appear in Supergirl. Erica Durance (Lois Lane) recurs as Kara's mother Alura Zor-El, and Laura Vandervoort (Supergirl) guest-starred as Indigo in season 1.
https://youtu.be/4SEsbskiFVI
Season three saw Supergirl stop Reign and the other Worldkillers' threat to humanity and our planet, and in the process, Kara was shocked to find her mother Alura alive and living in a salvaged Argo City that survived the destruction of Krypton. Reconnecting with her past caused Kara to realize that her true home is now here on Earth, where big changes are taking place for her and all of her friends in National City – and also, it appears, for a doppelganger in Russia! Season four promises to be full of surprises, action, adventure and lots of big revelations for Supergirl, Alex, James, J'onn, Lena and Brainy.
Supergirl returns to The CW for its fourth season on Sunday, October 14 at 8 p.m. ET.