This fourth of July, Batman is getting married to Catwoman. Allegedly. That is, at least, the plan. And in Batman Wedding Prelude: Nightwing vs. Hush we found out a vital part of this upcoming ceremony. That Superman will be Batman's best man.
See what discovering that both your mothers have the same name does to a couple?
Of course, there would have been one other rival for that role…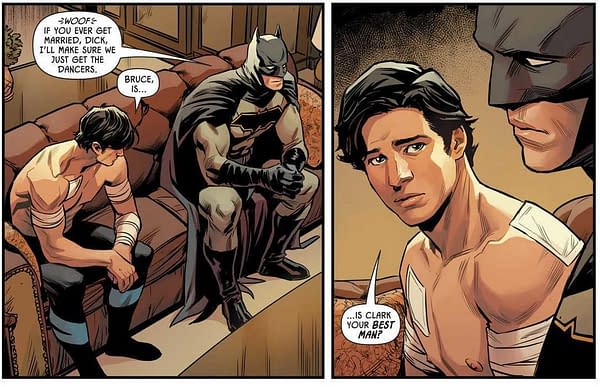 Dick Grayson. Nightwing. The first Robin. Time for a talk…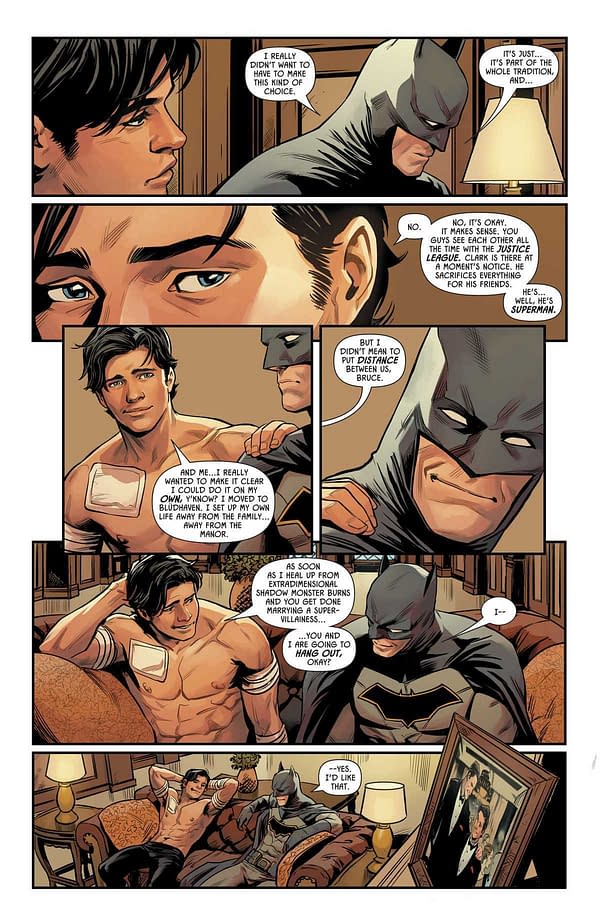 Let's hope Superman doesn't forget the rings. I suppose he could crush some coal to make an emergency diamond, but what if it was kryptonite coal? You see, you've got to think things through.
And let's just hope it doesn't end like this.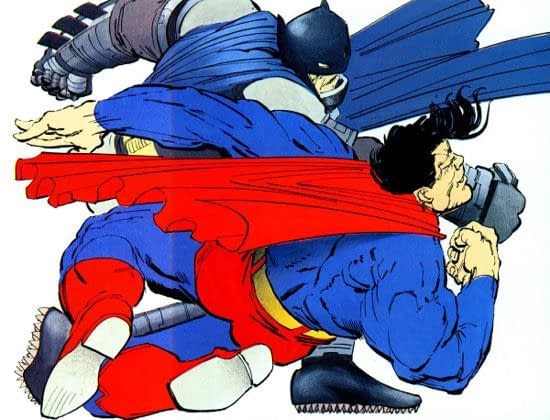 But Tom King has a get out… nothing is decided until everything is decided it seems. A Brexit Batman Wedding…
All The who's best man, maid of honor, ring dog stuff will be revealed in 50. Not before. So no worries. Yet. https://t.co/DuyHIxYpkS

— Tom King (@TomKingTK) June 5, 2018
If they get married at all, that is…
BATMAN PRELUDE TO THE WEDDING NIGHTWING VS HUSH #1
(W) Tim Seeley (A) Travis Moore (CA) Rafael Albuquerque
Dick Grayson has a lot of responsibility. Being the original partner to Batman, he's the natural choice to be Bruce Wayne's best man. So if anyone has to get to the wedding, it's going to be him. Too bad Hush has other plans-and maybe Bruce Wayne does, too! In Shops: Jun 06, 2018
SRP: $3.99
Enjoyed this article? Share it!