Talking With Shane Hensley About The Xbox Originals TV Future For RPG Deadlands
By Christopher Helton When it was announced that there would be original "television" programming developed for the Xbox, it wasn't the mentions of adaptations of works by Warren Ellis or Chuck Dixon that got me as excited as the fact that among the potential programs was one based on the roleplaying game Deadlands, published by Pinnacle Entertainment Group and created by Shane Hensley. I got a chance to speak with Hensley about Deadlands and his excitement for the potential program.
Christopher Helton: First off, let me thank you for taking the time to talk with me. The initial release about the Deadlands Xbox Originals series didn't spend a lot of time talking about Deadlands itself. For those not familiar, what is Deadlands and what is it about?
Shane Hensley: Deadlands is an alternate history "Weird Western" where grim gunfighters, card-slinging sorcerers called "hucksters," mad scientists, Indian warriors, and more battle against great evil. Those who survive might eventually learn the evil has a purpose. Those who don't might still come back from the grave as "Harrowed," undead champions who wrestled a Manitou up out of hell to find their way back and keep fighting.
CH: You have worked on games that tie in to other media, how does it feel being the adaptee rather than the adaptor?
SH: What a great question! I've worked on everything from Star Wars and Army of Darkness roleplaying games to Marvel and Dungeons & Dragons video games and more. As a professional and a fan of these properties, I always treated their properties with the utmost respect. I'm very glad to see our new partners showing Deadlands the same courtesy. And of course it's awesome to think—if we get past the pilot and into real production—that the world I and so many others created through the years will come to life as never before. CH: What about the Deadlands setting makes it a good fit for serial programming like this? What strengths of the setting will this format highlight?
SH: Deadlands is all about fighting back against sinister forces that are trying to "terrorform" the earth with fear. The haunted house in the old mining town, the thing that hunts the blood-soaked plain, or the abomination that howls in the cold night of the highest mountains has no idea they're working for the same mysterious masters…but they are. That means stories in the Deadlands universe can focus on anything from the terrors of a single town to a global conspiracy. As we've shown in the RPG since 1996, the stories are endless. CH: Will there be any tie-in with the game to the series?
SH: Absolutely, though of course it will be a while before we reveal any details. And we also have to get the series past the pilot and into production. We're hopeful, but we also know how rare it is to make it all the way. Still…our trigger fingers are crossed!
CH: Ultimately, what does this sort of exposure hopefully end up meaning for the game?
SH: Time will tell. We're very fortunate that the game has continued strong since its debut in 1996, and of course we think a great series will bring even more cowpokes to our corner of the gaming community, but we won't count any betentacled chickens till they hatch. ;)
Christopher Helton is a blogger, podcaster and tabletop RPG publisher who talks about games and other forms of geekery at the long-running Dorkland! blog. He is also the co-publisher at the ENnie Award winning Battlefield Press, Inc. You can find him on Twitter at @dorkland and on G+ at https://plus.google.com/+ChristopherHelton/ where he will talk your ear off about gaming and comics.
---
---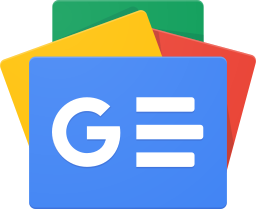 Stay up-to-date and support the site by following Bleeding Cool on Google News today!