Posted in: Comics, Recent Updates | Tagged: Alan Moore, before watchmen, Comics, Dave Gibbons, Watchmen
---
A Few Thoughts Before Before Watchmen There now follows some randomish, vaguely connected thoughts about Before Watchmen.
"Did Alan Moore get screwed on his contract? Of course. Lots of people get screwed, but we still have Spider-Man and lots of other heroes." – Joe Michael Straczynski. Before Watchmen author.

""Kirby got a shitty contract too, so get over it" isn't a great tag line". – Ed Brubaker, Captain America author.
The Before Watchmen panel at C2E2 seems to have been a breaking point for some regarding the Before Watchmen controversy. Dan DiDio even joked that they'd had a lot less controversy than they expected. Both on the panel and to Aint It Cool saying;
"But how is it any more wrong than the way any comics creators were treated, especially those who came out of the Golden and Silver Age? Worse than Jack Kirby, who couldn't even get his art back in his failing years? Worse than Siegel and Shuster?"
I could envisage one of those screens that appears before a DVD commentary saying that the views of those involved did not reflect the views of the company.
Basically an employee of DC Comics, at a DC Comics event, told the assembled throng that the comics industry, including DC Comics, had acted immorally regarding their employees, but what are you going to do? It was that kind of charge that saw DC Comics cancel their contract with Chris Roberson to write for Fairest. Though it's a bit hard to do that with JMS when he's actually one of the guys writing Before Watchmen and when he was trying to defend DC.
Because this is the thing. JMS has gone out of his way to actively defend DC over Before Watchmen, when other creators have been seen to mumble half justifications. He's decided to grip the rose in his mouth, with the rose sticking, Tom Lehrer style, into his gums, and deserves considerable credos for screwing his courage to the sticking place. And that deserves some credit.
JMS stated that would not complain if Warner did Babylon 5 without him and against his wishes in similar circumstances. There was one moment though, a while ago when Mongoose licensed Babylon 5 novels, called them 100% canon and said they would be based on JMS's unused work on the series, he did have an issue. He wrote;
My involvement with the so-called B5 novels from Mongoose has been mis-stated and misrepresented, and the conduct of pillaging my scripts and posts without my knowledge or permission is dubious at best, dishonorable at worst.
He added;
They are licensed B5 fan fiction, nothing more, nothing less. And lots of folks like that stuff, and that's all to the good.

But do not say that they are "100% canon."

And I have no desire to become involved with these novels, and will not endorse them. It ain't the money, it ain't the Deal…I am for rent, but I am not for sale, because I have an obligation to the viewers of this show to be consistent and to always work for the utmost quality in our storytelling within the framework of a consistent universe.

If you want to create a pocket universe, feel free. But it's got nothing to do with the B5 universe insofar as I am concerned.

And leave my scripts and my notes out of it. I do not approve their use.
The two acts are not equitable, but they are comparable, in terms that this is a situation in which the original creator of a work has publicly divorced themselves of a spinoff project saying they won't be involved. Except that, as JMS points out, he never believed Babylon 5 was creator owned when creating it.
I talked with JMS earlier and asked how he would feel if Top Cow did the same with his Midnight Nation comic (Before Midnight Nation, by Mark Waid, say). He told me that this was a different matter as it was a creator owned book.
But here's the thing. So is Watchmen. People forget this, but technically it is a creator owned book. It was hailed as a creator owned book at the time, and DC certainly told Alan Moore and Dave Gibbons that it was. And that's what DC believed at the time. A quick check back to 1985 through Comics Journal back issues gives us this; In 1985, it was not a work for hire comic, as some critics have stated that it is. This was from a convention panel the year before Watchmen was published. In 1987, before the book was concluded, it was becoming less clear.
Clearly they could…
Last week I told a story about how Watchmen prequels were originally planned back in the eighties, with Andy Helfer atached to Minutemen and Michael Fleisher to be offered Rorschach.
I'm told by people close to participants that this led to a meeting between DC publisher Jenette Kahn and Alan Moore that ended badly. There had already been issues over the comic, specifically the designation of Watchmen merchandise as "promotional" and thereby not triggering royalty payments to the creators, but the idea of prequels was raised again. Specifically a Rorschach comic, that Moore and Gibbons might create, and as extra recompense, DC would pass on those disputed funds. And that legally, DC could always get someone else to do it.
I'm told that this was the moment that saw Alan storm out, quitting DC Comics and Jenette regretting the situation. With Paul Levitz she then committed not to go down that road. But it was too late for Alan, he wasn't talking to anyone at DC save for Karen Berger and he stopped referring to the book as being creator owned. As it clearly was not, in any practical term. And, at least then, DC Comics weren't interested in renegotiating in order to retail Moore's services.
But after that point, there was a sea change at the publisher. Contracts, and DC's approach to them, were overhauled, and when Neil Gaiman wanted to renegotiate his Sandman deal a number of months into publication, DC agreed, despite it being a trademarked pre-existing DC property, and when Gaiman chose to end the series, the series ended. There have been a number of spinoff projects, but for each one, Gaiman consented. A flood of creators started signing creator-owned deals with the company, and launching new series that defined the imprint, such as Transmetropolitan, 100 Bullets, Stardust, Y The Last Man and Preacher.
Things have changed in the last few years however. While individual contracts always differ, the consensus is that the Vertigo creator owned contract was reined back in terms of its generosity, since the days of Stardust and Preacher. One version of the story goes that then-Senior VP of Legal Business Development at DC Comics, Paula Lowitt was boasting in a meeting about the richness of story at Vertigo comics, as a defense against the line losing money for DC Comics. Then-President CEO of Warner Bros Entertainment, Alan Horn asked why DC and Warner weren't developing more of the books into movies then. Lowitt mentioned that DC didn't necessarily control all of the media rights, but that was one reason why they got such great stories in the first place. Horn asked why they would create a contract that saw the company lose money on almost every book, hope to make it on the collections, and not control every media right going? And as a result of that meeting, Horn saw to it that the Vertigo contracts changed so that DC would have a stronger hold over how and where the comics get exploited.
That kind of attitude also led to the recent reorganisation of DC Comics, with its brands brought into the spotlight for greater commercial consideration. Including that much-damned Watchmen film, which after all the years spent in development hell, combined with the lawsuit payouts, still hasn't made money for Warners. The word came down from on high to exploit all commercial trademarks – and that included getting more out ofWatchmen.
This move hasn't as yet, included Sandman. Neil Gaiman was at one point going to write a "Before Sandman" series called Sandman Zero. However, being confronted by a less than welcome contract, he made some suggestions that might make it financially beneficial for him to write it. DC said no. So Neil wrote The Graveyard Book instead.
There is a DC Alan Moore spinoff project that DC could publish without any objection from anyone. It's been written and thumbnailed out, and just waiting for DC-exclusive artist Gene Ha to be assigned to it. It's the second half of Top Ten Season Two by Zander Cannon and Ha.
I've seen pieces. It's amazing.
I'm aware of a number now of prominent creators who have decided never to work for DC as a result of Before Watchmen. They do seem to see it as something different to Siegel and Shuster, more importantly that it is happening now, after the important creator battles were meant to have been won. Some see it as a betrayal.
It's not that of course. It's a business looking to make money where it can make money. The orders have come down from on high – the same kind of people who tightened up those Vertigo contracts. This is a Warners decision, the kind of decision that Paul Levitz kept at bay for so long. The next question is wonder is… what will they do next? Get the lawyers out for Before Sandman?
And, since it is Warners we're talking about, how about a remake of Citizen Kane, starring Jude Law? After all there are so many Kane stories still untold…
---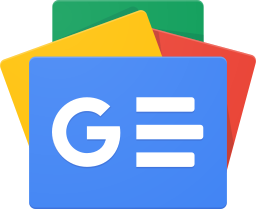 Stay up-to-date and support the site by following Bleeding Cool on Google News today!