Time Is Money In New International Trailer For In Time Forthcoming action sci-fi In Time was written and directed by the guy who wrote The Truman Show, it stars Cillian Murphy in a villain role and it's set in a future where time quite literally equals money, so the rich can live forever and the poor rarely live beyond the age of 25. There's three reasons to go and see it right there, but if you're still not sure then this new international trailer should be enough to help you make up your mind either way. As trailers go it's pretty unimaginative but at least it shows a lot of footage from the film and, more importantly, a fair amount of dialogue (I never trust trailers with no dialogue, only lots of impressive visuals; it implies that the script sucks).
[youtube]http://www.youtube.com/watch?v=aT0ZEeO6R_U[/youtube]
We've got Justin Timberlake in the leading role as Will Salas, a struggling prole who is literally having to work nonstop to survive from day to day. All around him the poor are dropping dead because they cannot afford to live any more, and their time is kept by a countdown that is embedded in the skin of their arm from birth.
Fans of The Twilight Zone will probably recognise this set-up from an old 80s episode called The Price of Life, which had pretty much exactly the same premise on a much smaller budget. That's not to discredit writer-director Andrew Niccol at all, since it seems like he's gone in a fresh direction with the idea, even if the film does look troublingly formulaic at times. It seems like Amanda Seyfried will be playing the obligatory love interest whose job it is to ask the hero lots of questions so that we can get better character development for him, though it looks like she doubles up as the sidekick character later in the film. Cillian Murphy is the cold-hearted wealthy antagonist whose job it is to try and stop Will from aiding the underprivileged.
I have it on good authority (from someone who's read the script) that this film is actually a very smart sci-fi and will probably be well worth going to see. It's on general UK release from 1st November 2011.
---
---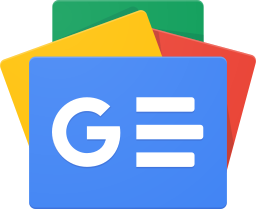 Stay up-to-date and support the site by following Bleeding Cool on Google News today!