I know I was riffing on comic book attitudes to continuity. But reading today's Red Hood: Outlaw #41, I had a bit of a Mandela moment. Can anyone help me out? In #40, we met a kid wandering the corridors…
Who we recognised from Red Hood Outlaw Annual #3 as Caden, or Vessel, a character known to Red Hood who could contact the dead.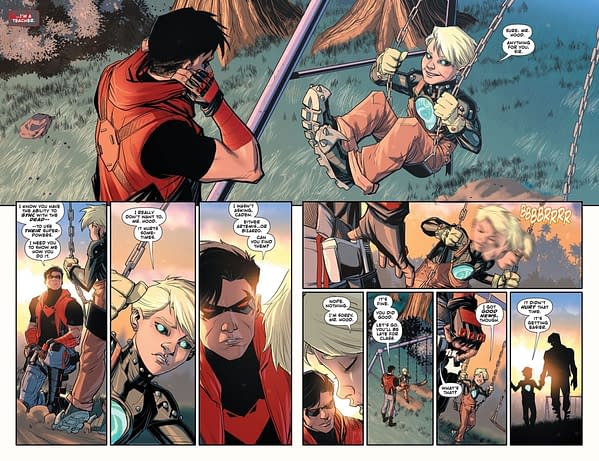 We only got a prologue, before the storyline switched to that of Bizarro and Artemis.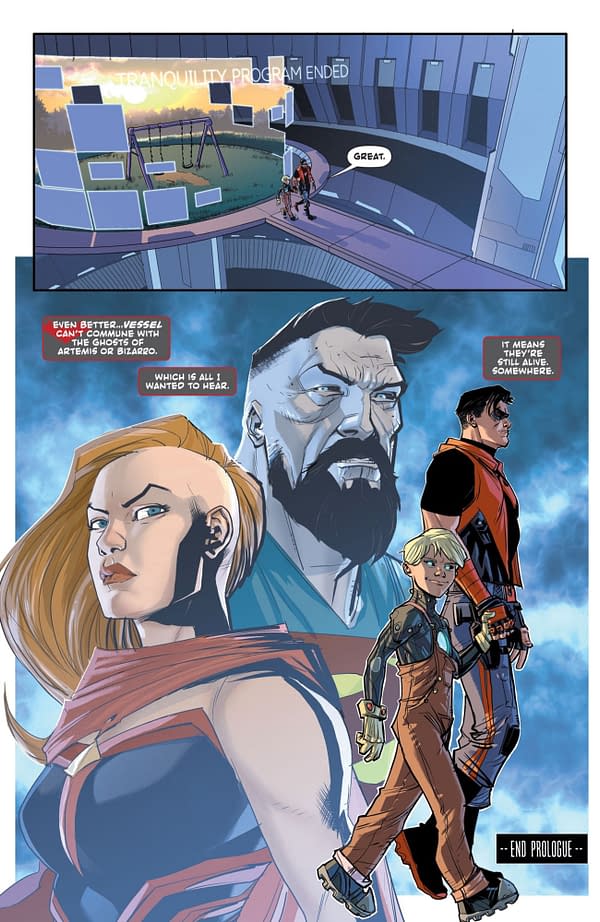 And then in Red Hood: Outlaw #41, he is back…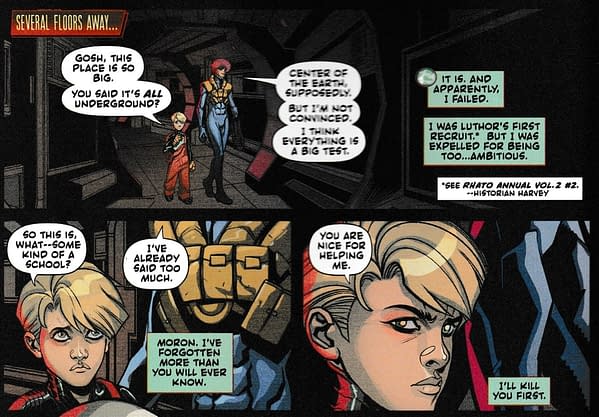 Hang on… Red Hood And The Outlaws Vol 2 Annual #2… none of that happened in that issue at all, he wasn't even in it. But also none of that happened in Annual #3 either, revealed as a big bad. Or a little bad.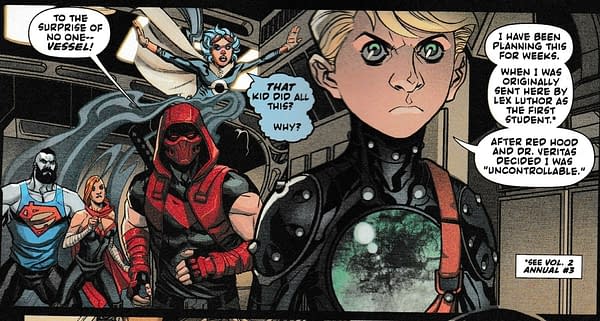 Or any of that, now being sent by Luthor as a first student for Red Hood, being considered uncontrollable, did I miss all this in a Year Of The Villain spinoff or whatnot? And if so, why wasn't that referenced? Also, his power is no longer talking to the dead but channellingDeadman and using that power to control other minds. Can anyone help? Have I entered my own version of Yesterday? What is going on?
RED HOOD OUTLAW #41
(W) Scott Lobdell (A) David Messina (CA) Dan Mora
It's the shocking return of Artemis and Bizarro! But when did these old friends become foes? Red Hood's former Outlaws are ready to kill Jason Todd, and the kids of Generation Outlaw might be the only ones who can stand in their way! Sure, they're the super-villains of tomorrow, but for today they're just kids trying to learn how to survive in this crazy world. Will their final lesson be not to trust Jason Todd, or will they ultimately prove to be the end of his old teammates? It's all been leading to this showdown between the Outlaws and the New Outlaws! In Shops: Jan 01, 2020 SRP: $3.99
Red Hood: Outlaw #41 is published today by DC Comics in all good comic shops. I think. Unless I imagined it. I bought mine from Piranha Comics in Kingston-Upon-Thames. Piranha Comics is a small south London comic store chain with a small south-east store in Kingston-Upon Thames's market centre, which runs Magic The Gathering nights on Fridays, and a larger south-west store in Bromley, which also runs Magic nights and has an extensive back issue collection and online store. If you are in the neighbourhood, check them out.

Enjoyed this article? Share it!