This week's Astonishing X-Men saw the remade, reborn Professor Xavier confront the remaining adult original X-Men in a story by Matthew Rosenberg and Travel Foreman that shows a lot has changed — in a way that may set up all manner of plot lines for Uncanny X-Men. And while the X-Men have moved on, it is possible that Professor X has regressed.
But the comic also involved a small New York town called Lago…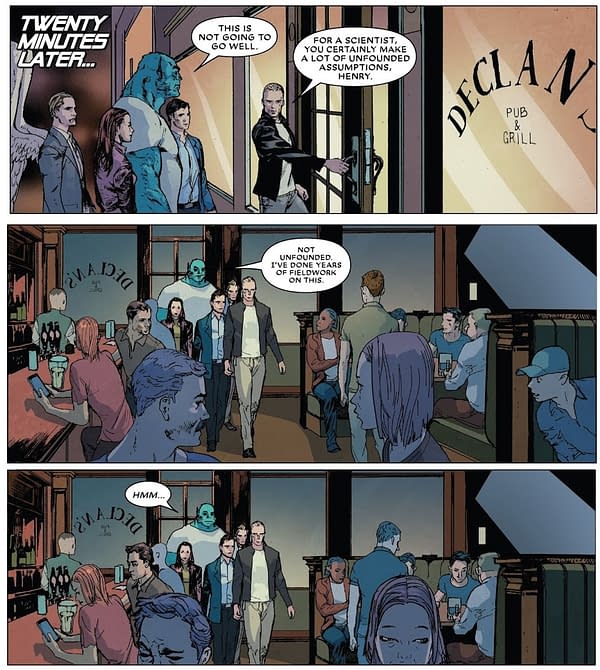 …with a bar named after Declan Shalvey.
It's a bar where everyone is a lot friendlier than they might expect. But what is this place?
It's in Lago — where stuff is still going down…
…a bit.
I did a quick check to see if this was an established X-Men story that I may have missed and didn't find it. No Katrina Fox in Lago. But it's not something that was entirely concocted from fresh cloth — because we have been to Lago before.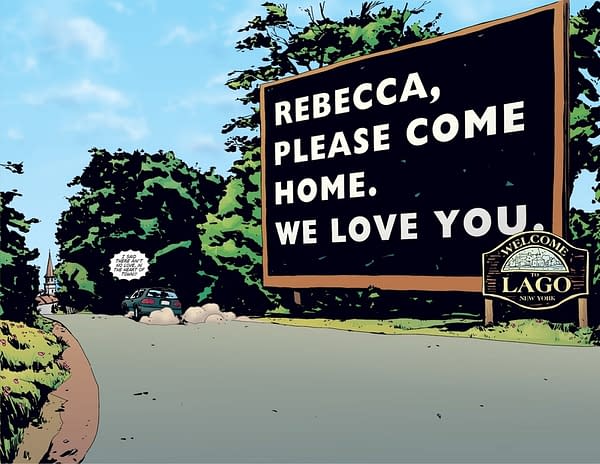 It was in the second year of Alias by Brian Michael Bendis and Michael Gaydos, when Jessica Jones was hired to find a missing person. Not Katrina but Rebecca Cross. Is this a coincidence?
It seems not. Anti-mutant hatred of the allegorical kind…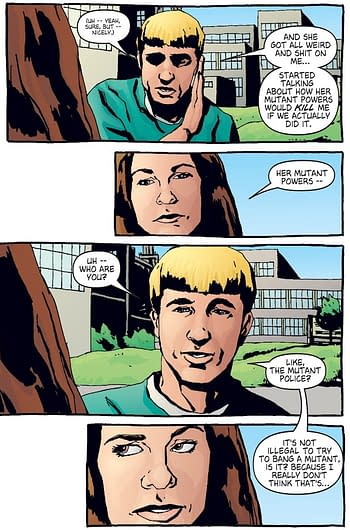 And expressed against someone who wasn't even a mutant. And with the local pastor having quite the line in such rhetoric both in sermon….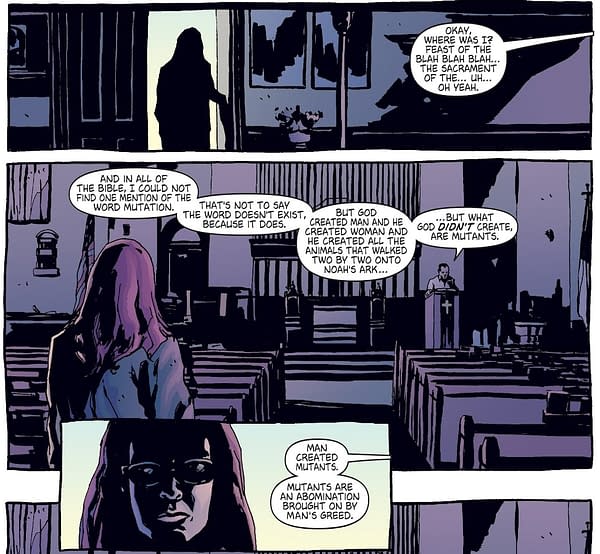 And in followup…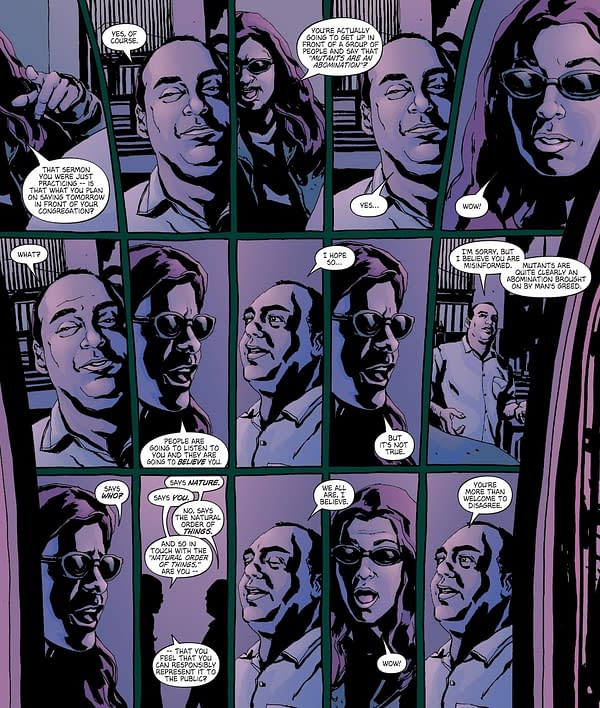 With a little newspaper letter action…
What a lovely town.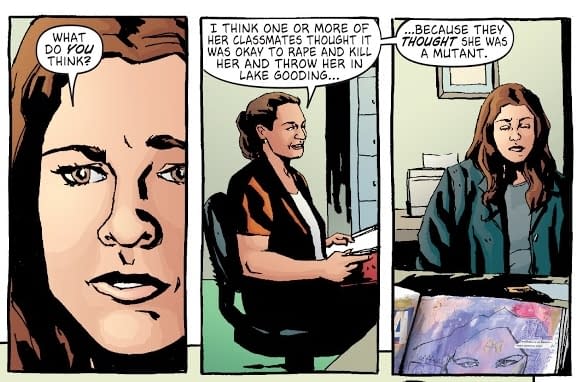 Don't worry, she wasn't. But still… so what happens to the people of Lago?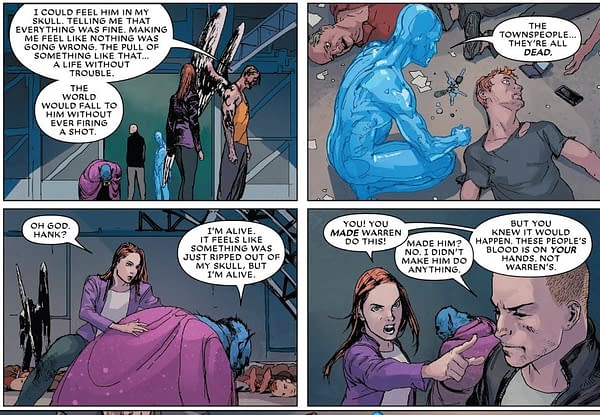 Everybody dies…
ASTONISHING X-MEN ANNUAL #1
(W) Matthew Rosenberg (A) Travel Foreman (CA) Rod Reis
Jean Grey and the original X-Men reunite! Following her resurrection, Jean Grey can no longer make sense of her life since becoming an X-Man. Who better to relate to this than Hank McCoy, Warren Worthington III and Bobby Drake? But this reunion will prove bittersweet when they're joined by an unexpected guest…the former Professor Charles Xavier, X! Why has X revealed himself to his former students? And what strange mission does he want to send them on?
Rated T+ In Shops: Aug 15, 2018 SRP: $4.99
Enjoyed this article? Share it!