Rewriting The Origin Of The Punisher Again (Spoilers)
In Punisher #10 out today, we step between the events of the war and the deaths of his family to find Frank Castle is very much a proto-Punisher.
---
In recent Punisher comic books from Marvel Comics, Jason Aaron, Jesus Saiz, and Paul Azaceta have been telling stories of Frank Castle's past and in doing so, revealing that The Beast and The Hand have always been interested in him, and revealing his first vigilante kill long before the events of Vietnam – now the Siancong War – and the murder of his wife and children, affected him. In Punisher #10 out today, we step between those two events. He is still not the Punisher, his wife is alive, and children are being planned (necessitating a second job), but Frank Castle is very much a proto-Punisher.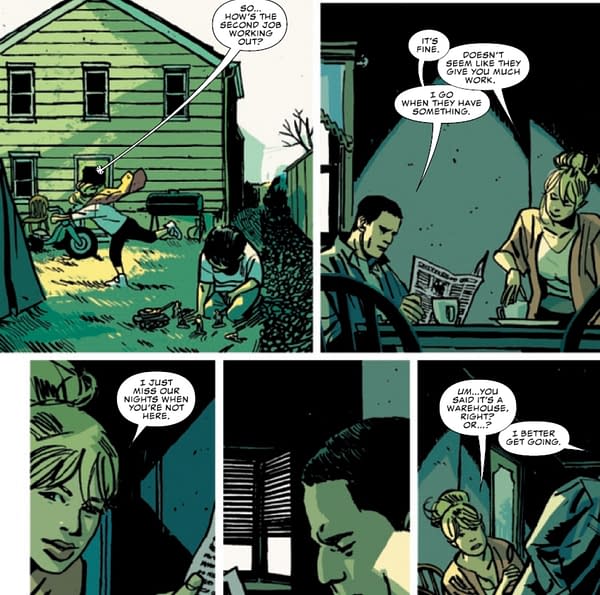 And it appears that, for now, the system is doing the kind of thing that The Punisher would one day be famed for.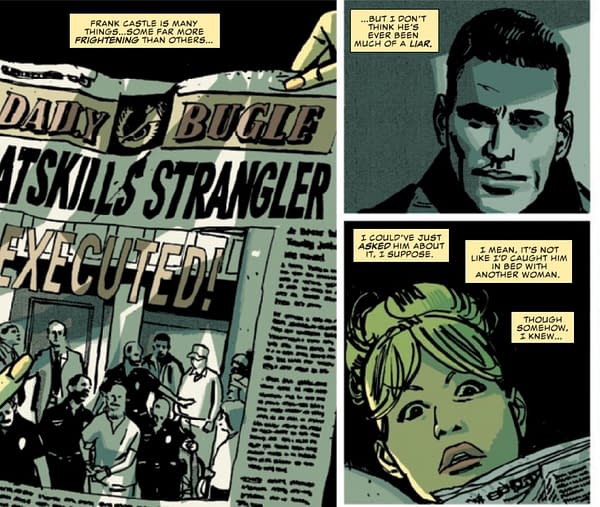 Frank Castle, taking time out when he should otherwise be working, to see justice done, Capital punishment, that is.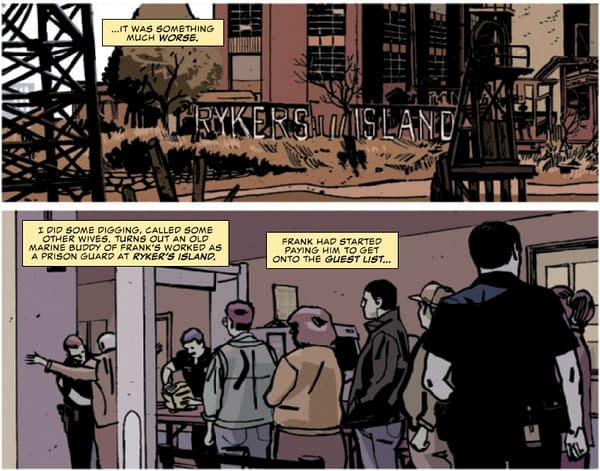 I'm currently writing this a stone's throw from Covent Garden, where they used to have public hangings. From here, it seems funny, a long time ago, the centuries removing the sting, and the idea of a day out to see the men and women being hanged, something belonging to satire. Not for Frank Castle.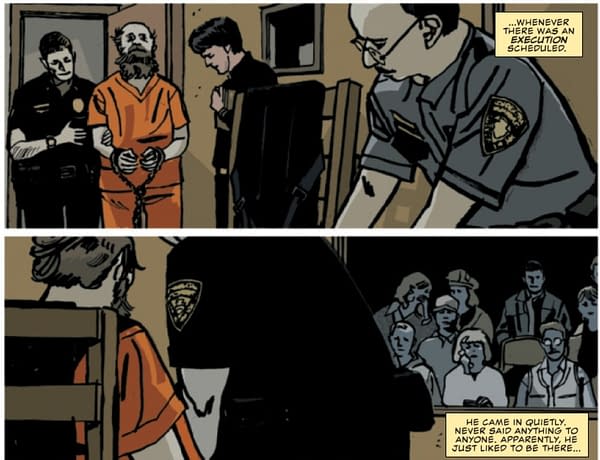 Though admittedly he doesn;t bring his family. Given that this is as close as an act of adultery as he will get to.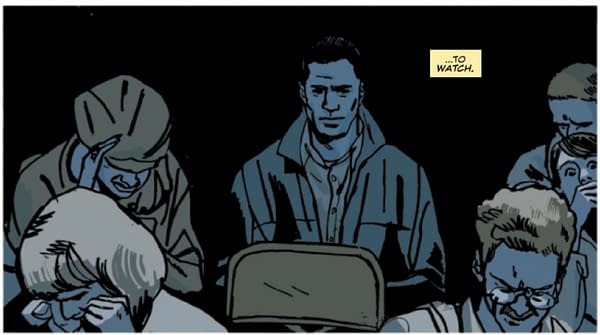 Well, I mean, there's never anything good on television, is there? Punisher #10, which also appears to see the death of Jeffrey Epstein, is published by Marvel Comics today.
PUNISHER #10
MARVEL COMICS
JAN230952
(W) Jason Aaron (A) Paul Azaceta (A/CA) Jesus Saiz
At last, the Fist of the Beast has fully risen, and the full power of the new Punisher is unleashed upon the world. It's a bad day to be a bad guy. Meanwhile, Frank's wife, Maria, uncovers more dark secrets from the past, including more missing pieces of the Punisher's origin.
Parental AdvisoryIn Shops: Mar 22, 2023
SRP: $4.99
---
---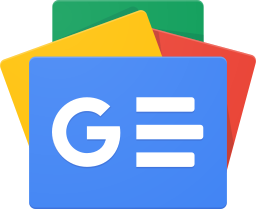 Stay up-to-date and support the site by following Bleeding Cool on Google News today!