Yesterday, on the John Byrne Forum, the legendary comic book creator was asked,
did Todd or any of the Image founders try to "recruit" you inbetween Namor/Iron Man and your move to Dark Horse?
John Byrne replied,
Yes, but they deny it.
Image Comics founder Rob Liefeld doesn't seem to deny it. When that response was tweeted by the JohnByrneSays account, he replied,
I tell everyone I offered JB 150k a book to do Supreme. 7 witnesses in my office as he shot me down on speaker phone. Including Image Publisher Eric Stephenson. Did not recruit him as a founding member as all were aware of his being difficult. https://t.co/AIYAZmw4cD

— robliefeld (@robertliefeld) April 12, 2019
It's always fun when people say no to lots of money. Screws with people's heads.
Supreme was the grim'n'gritty reworking of Superman for Image Comics that eventually would be reinterpreted as a silver age character by Alan Moore and Chris Sprouse and worked as a precursor to their Tom Strong series together. If John had said yes, with one revamp of Superman under his belt, it could have been a very different comic and given us a very different history as well.
Still with that kind of money, maybe Rob could have got John Byrne to draw that much delayed Kickstartered Brigade comic?
As to the Dark Horse creator owned imprint that John Byrne was a part of with John Byrne's Next Men, Babe, Danger Unlimited and more, alongside Mike Mignola's Hellboy, Frank Miller's Sin City and Arthur Adams' Monkeyman & O'Brien, John reflects,
We were actually inspired by Image. A bit too much, as it turned out.
What could have been…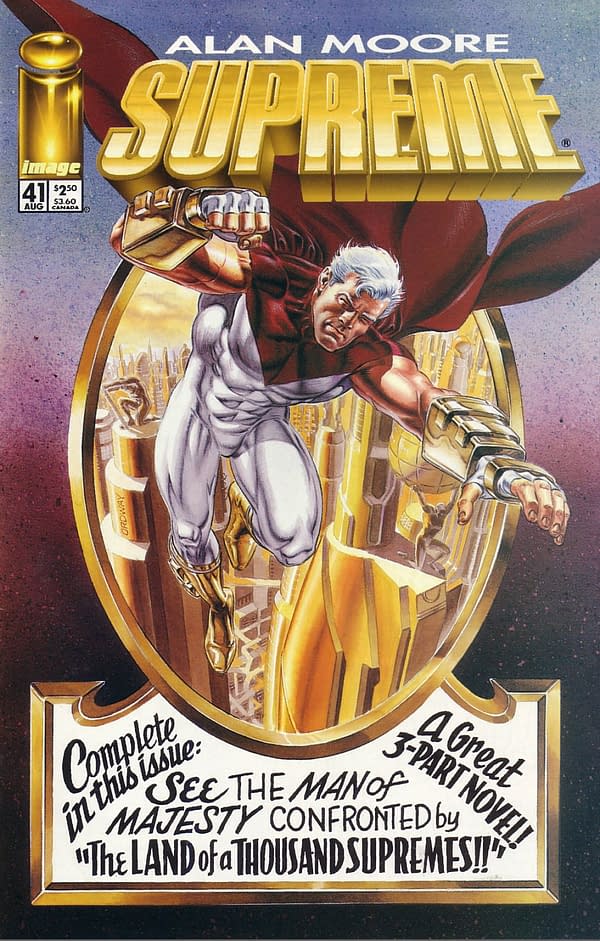 Enjoyed this article? Share it!