Ragmop by Rob Walton was one of those iconic self-publishing titles from the nineties, accompanying the likes of Strangers In Paradise, Tyrant, Bone, Rarebit Fiends and the like.
An Eisner-nominated series about a socialist supervillain's attempt to save Earth from annihilation – with dinosaurs, eleven years later, Top Shelf collected Ragmop in a 2006 graphic novel. Eleven years after that, it returned as an online weekly series for Vault Comics.
However, the planned new print edition seemed to stall. Originally planned for last year, a new graphic novel Ragmop: The World Needs Laughter from Vault Comics is yet to be published in print. Amazon lists it for July 2019. But that sounds not to be the case now either.
Bleeding Cool understands that Rob Walton has decided to move on from Vault Comics after he and the publishers were unable to come to terms over either a contract or publishing schedule for the new Ragmop graphic novel.
Following a free online serialization of the new Ragmop in 2017, and despite the work being nominated for a third Joe Shuster Award, the book did not come to market throughout 2018. After more than a year's reported inactivity Walton has re-assumed control of the comic and will be seeking a new home for the continuing antics of Alice Hawkings and her three dinosaurs.
If anyone is interested, now might be the perfect time to get in touch.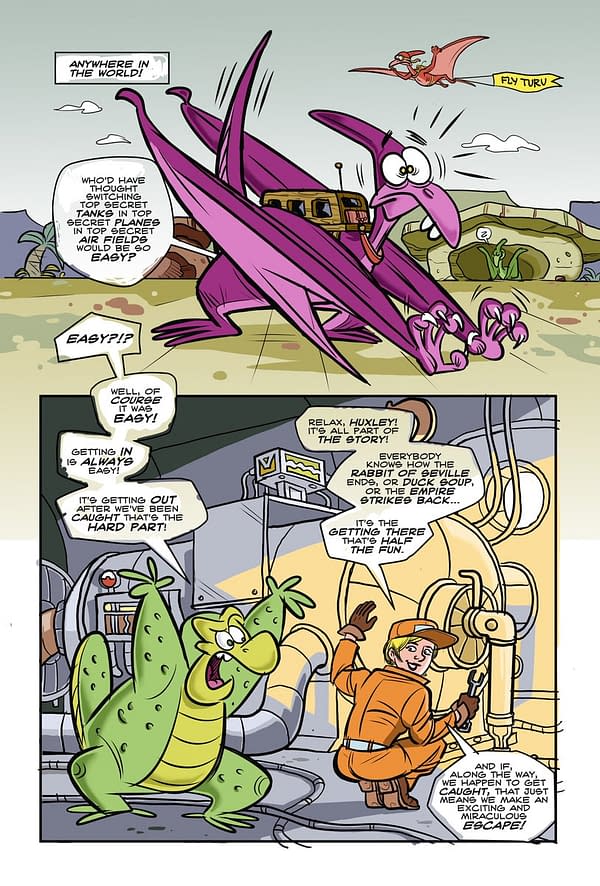 Enjoyed this article? Share it!